See Also:
What is Compound Interest
Effective Rate of Interest Calculation
Interest Expense
Nominal Interest Rate
Interest Rate Swaps
Interest Rate in Selecting a Loan
Why is the interest rate in selecting a loan not the best indicator? First off, the interest rate is always important. It determines the size of your loan payments.
There are, however, other considerations which may lead a borrower to not select the loan with the lowest interest rate.
Flexibility
A lender who is willing to structure the terms of a loan more favorably from the borrower's perspective may be offering a more attractive deal than a competing loan with a lower interest rate and more stringent terms.
Experience
A banker who understands the nuances of your company's industry and has contacts within the industry may make a loan at a higher interest rate worth it. In addition, if you are considering a potential sale of your business a lender experienced in such transactions may make for a much smoother transaction.
Turnaround
Often it is crucial to have expedited access to borrowed funds. A lender who can process your loan within a short period of time may be your best option.
Relationship
Does the prospective lender have a significant interest in obtaining your business due to their size or their desire to enter a new industry? This may afford you the opportunity to establish a relationship and eventually obtain more favorable terms, including a lower interest rate in the future for your borrowing needs.
For more tips on how to improve cash flow, click here to access our 25 Ways to Improve Cash Flow whitepaper.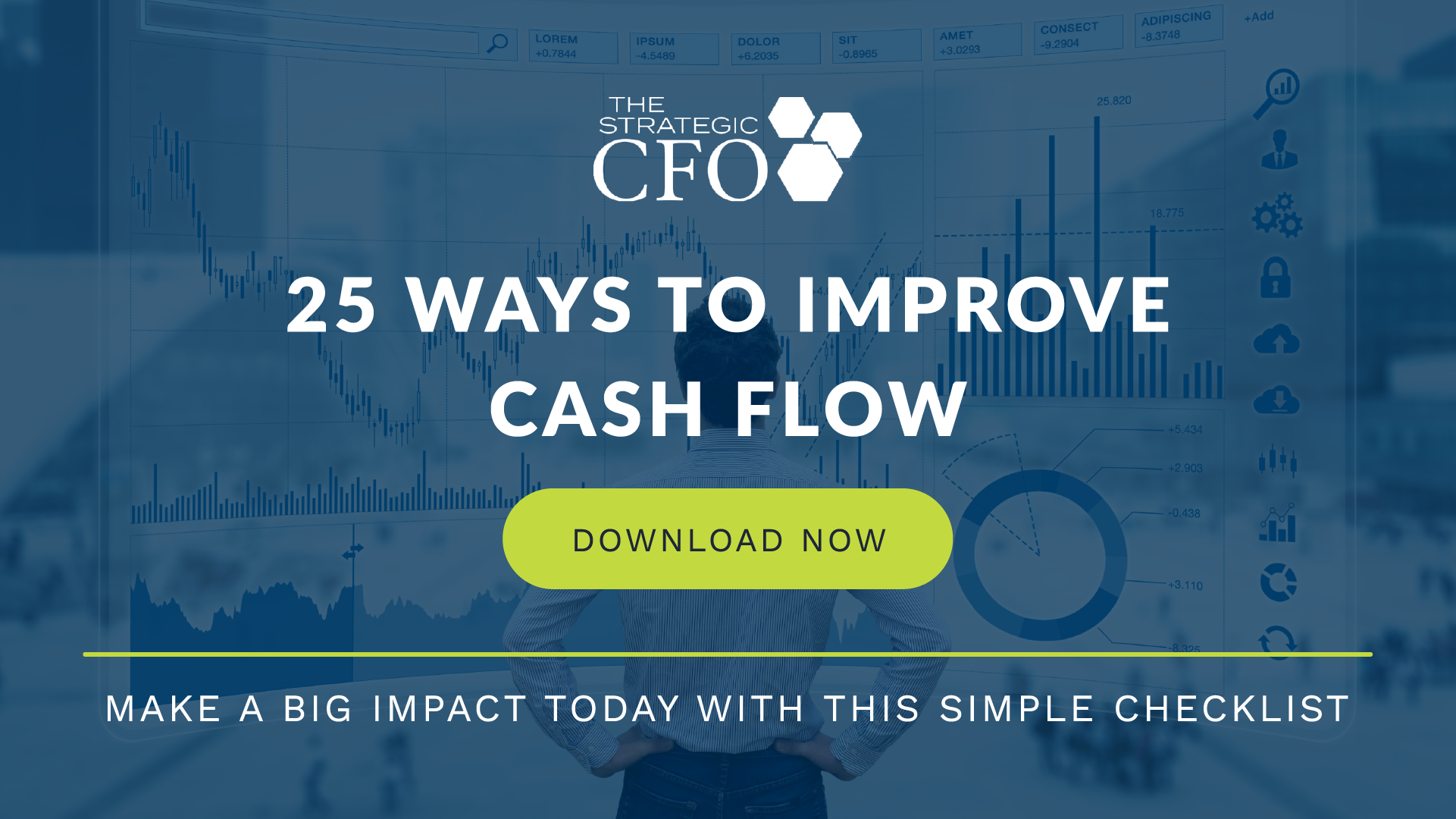 [box]
Strategic CFO Lab Member Extra
Access your Strategic Pricing Model Execution Plan in SCFO Lab. The step-by-step plan to set your prices to maximize profits.
Click here
 to access your Execution Plan. Not a Lab Member?
Click here
to learn more about SCFO Labs[/box]