See Also:
Accrual Based Accounting
The Future of the Accounting Workforce
Absorption vs Variable Costing
Implementing Activity Based Costing
Process Costing
Management Accounting
Cost Accounting Definition
The common cost accounting definition is accounting which seeks to create then compare a budget to the actual cost of doing business. In cost accounting, budgeting aids in decision making with regards to minimizing costs and increasing profit.
Cost Accounting Description
Cost accounting is a form of managerial accounting and is used for the benefit of internal managers. Due to this fact reports need not follow GAAP, FASB, or other accounting standards and procedures. Cost accounting, ultimately, is focused on reducing costs and increasing profit. Costs, for the purpose of creating uniform reports, are measured in one form of currency.
The purpose of cost accounting is strategic decision making. With effective cost accounting measurements managers can make key decisions on price, product offerings, technologies, and controls for short term and long term planning.
The foundation of this purpose is measurement and analysis. With incomplete records come partial decisions, some managers must take great effort to ensure proper data procedures. After completing this daunting task, managers must then derive accurate decisions based on quantitative and qualitative analysis of internal records and external variables.
---
[button link="https://strategiccfo.com/know-your-economics-wkst" bg_color="#eb6500″]Download The Know Your Economics Worksheet[/button]
---
Cost Accounting Techniques
There are many methods for a cost accounting standards guide. Pivotal cost accounting techniques include the following:
Cost Accounting Basic Concepts
Cost accounting is an extensive field. The cost accounting basics, however, are simply described as the following:
Materials
Labor
Indirect Expenses
These explanations may fall under a different name, however the concept and purpose behind most cost accounting terms will remain similar.
Cost Accounting Example
For example, Stan is the CFO for a financial services company called Financeco. Stan believes the company is spending too much in total costs for servicing one customer. As a result, he wants to reduce the total cost of servicing one customer to increase the profit received from each one. A trained CFO is an authority for any situations that require cost accounting solutions.
So, Stan begins by looking at the company cost of goods sold (COGS). He sees satisfactory results but wonders if he can do better. While looking at this he realizes that a large portion of these expenses come from processing customer paperwork and monthly reports. He begins to study, measure results, and form a plan of action.
Stan finds that the company makes $2400 per year off of the average customer. In comparison, he also finds that the company spends a total of $400 per year in paperwork processing. He studies the experience of the customer and realizes a main flaw.
Financeco uses paper-based record keeping instead of computerized databases. On the front end, by encouraging the customer to apply to Financeco online the company can slash the first half of total paperwork processing by 30% ($200 X 30% = $60 cost reduction per customer). To encourage this he suggests waiving the $25 application fee for clients who apply online.
Stan's Plan
On the back end, Stan believes he can convince clients to "go paperless" with monthly reports. By providing clients with an online system to view reports he can completely remove the other half of paperwork processing. To do this, Stan suggests a new portal to their website. With a one time capital expenditure of $20,000 he can remove $200 of yearly costs per customer. Stan suggests that the company market this change as "Financeco going Green". For customers not motivated by the environmental benefits of the new system, give a temporary price reduction. A per client, year-end rebate can be budgeted to each sales agent on an as needed basis.
Stan estimates that this change will cost the company approximately $40,000 ($20,000 for web design and an additional $20,000 for training hr for the transition.). He creates his report and prepares to meet with the company's Board of Directors.
Stan's plan is a welcomed change to the Financeco Board of Directors. They embrace the plan and begin making the necessary changes to company processes.
Cost accounting systems, cost accounting software, and other tools will ease the task of the manager. Without a foundation of measurement and analysis, however, Stan would have never experienced success in his project.
If you want to increase the value of your organization, then click here to download the Know Your Economics Worksheet.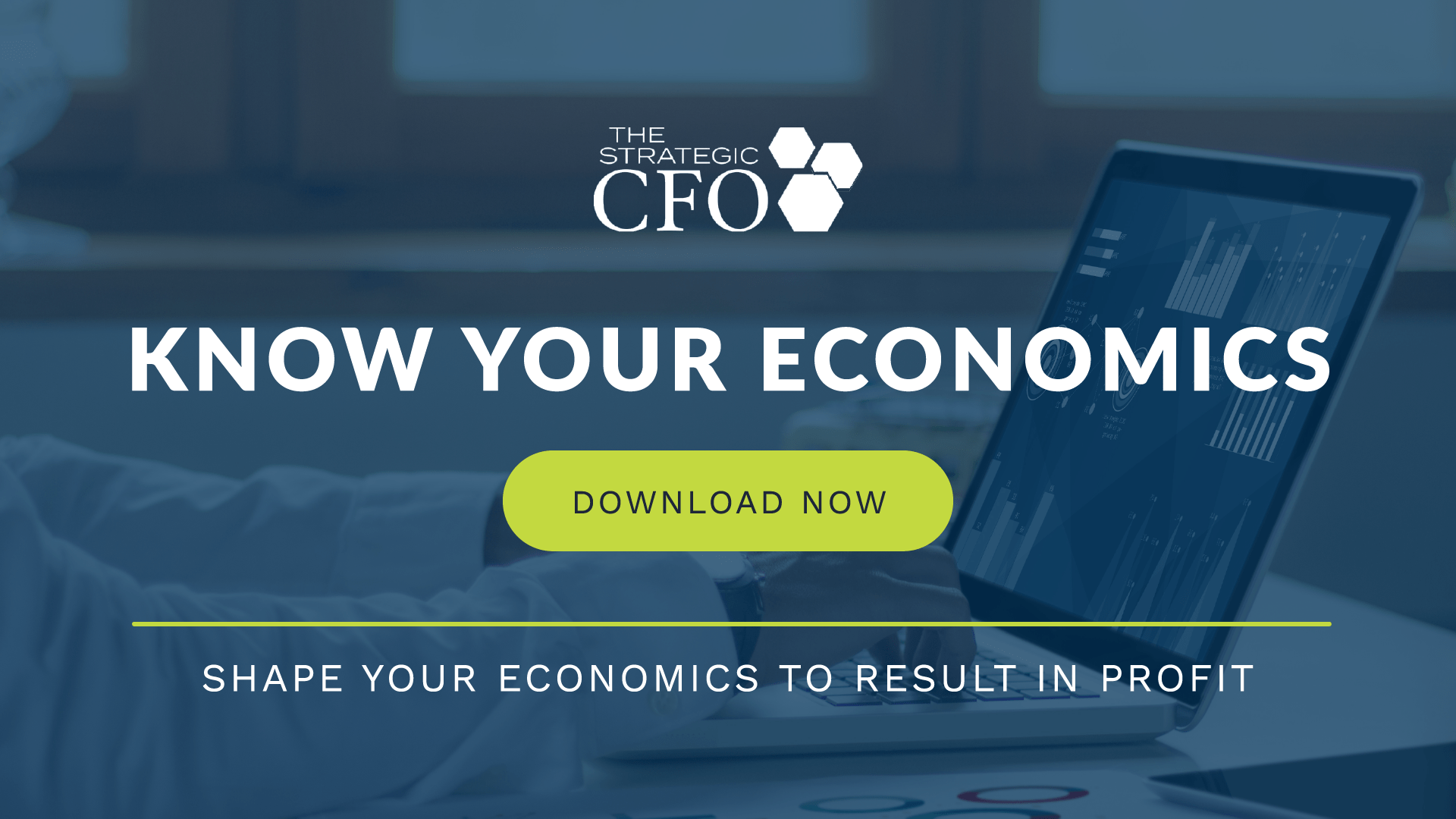 [box]Strategic CFO Lab Member Extra
Access your Strategic Pricing Model Execution Plan in SCFO Lab. The step-by-step plan to set your prices to maximize profits.
Click here to access your Execution Plan. Not a Lab Member?
Click here to learn more about SCFO Labs[/box]