See Also:
Accounting Income vs Economic Income
Depreciation
Cash Flow Statement
Income Statement
Generally Accepted Accounting Principles
Goodwill Accounting Term
The goodwill accounting term is an intangible asset. It represents non-physical assets, such as brand name and reputation, and shows up on the asset side of a company's balance sheet.
A company often acquires goodwill by purchasing another company. For example, company A is going to purchase company B. Company B has net tangible assets of $8 million. But company A will pay $10 million to acquire company B. Company A is willing to pay a premium because of company B's good reputation. The residual, $2 million, is goodwill, and it shows up on company A's balance sheet as an intangible asset. So, in the case of an acquisition, calculate it using the following formula:
Goodwill = Purchase Price – Net Assets
According to a recent accounting regulation, FASB 142, this accounting term is no longer amortized. Instead, its value can be adjusted periodically for impairment.
Goodwill Accounts
Goodwill accounts show up on the assets side of a company's balance sheet. The account represents intangible assets, such as a company's brand name or reputation, that have value but are not physical assets.
Goodwill and Business Valuation
Now, let's look at goodwill and business valuation. When a business valuation is performed, it can be tricky to accurately value intangible assets such as goodwill and its impairment. When a valuation becomes complex, it is standard practice to consult with a valuation firm. Need help finding one? We will get you connected with one of our strategic partners for your valuation needs. To get connected, fill out the following form.
We will receive your information between 9-5 Monday through Friday. You can expect to hear back within 24 hours. We only use your information to contact you for the desired help.
[gravityform id="18″ name="Danto Contact Form" title="false"]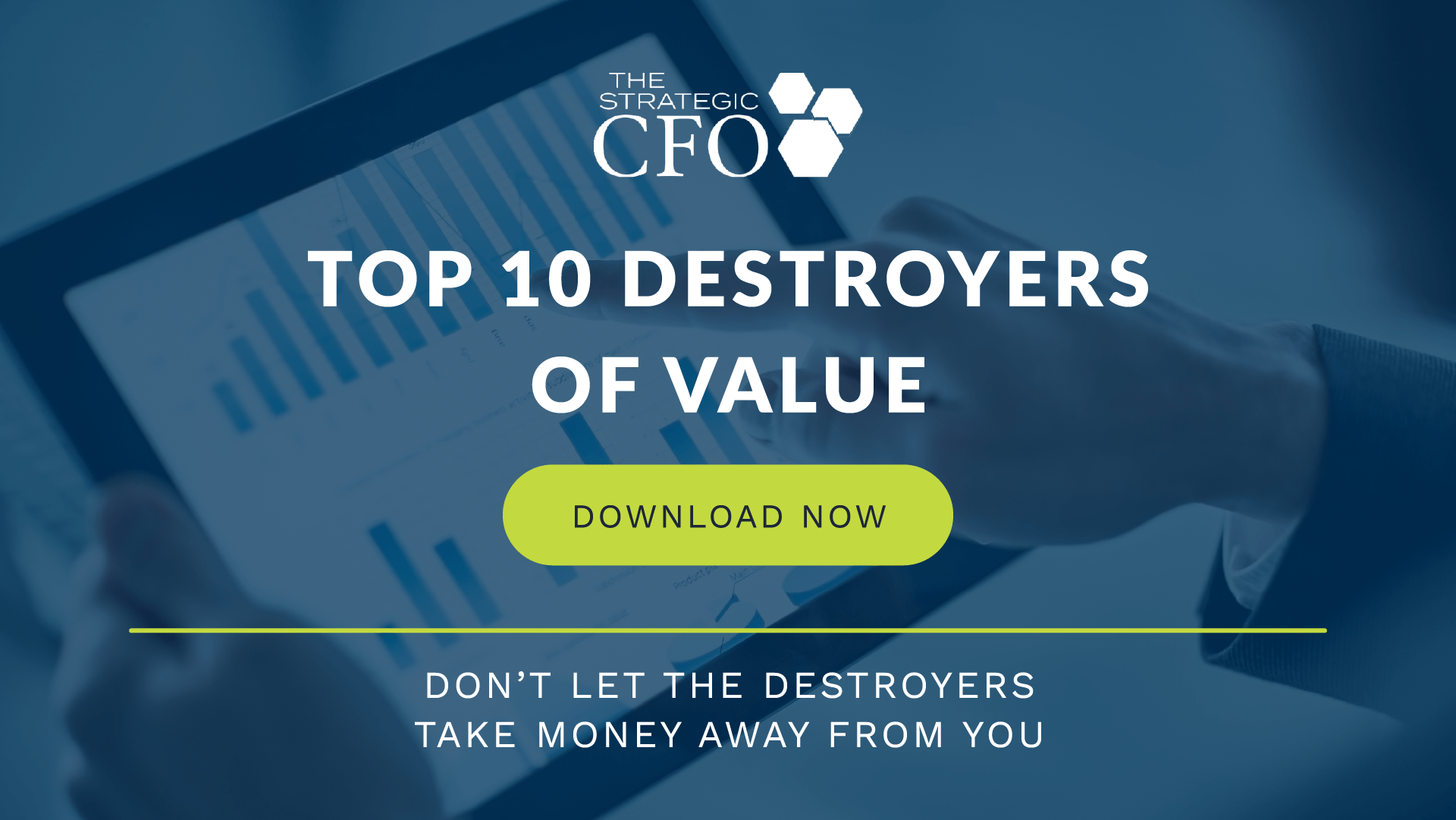 [box]Strategic CFO Lab Member Extra
Access your Exit Strategy Execution Plan in SCFO Lab. This tool enables you to maximize potential value before you exit.
Click here to access your Execution Plan. Not a Lab Member?
Click here to learn more about SCFO Labs[/box]