See Also:
Chapter 7 Bankruptcy
Bankruptcy Costs
Bankruptcy Courts
Chapter 13 Bankruptcy
Bankruptcy Code
Bankruptcy Information
Chapter 12 Bankruptcy
Bankruptcy Chapter 11
Bankruptcy Chapter 11 is a type of bankruptcy proceeding outlined in the Bankruptcy Code. Furthermore, Chapter 11 is a reorganization procedure.
Filing for Chapter 11 Bankruptcy
When a financially distressed entity files for chapter 11 bankruptcy, the entity continues to operate while it restructures its debt obligations. The entity has a limited amount of time to restructure the debts. During this time, the entity is protected from creditors.
Reorganization bankruptcies are usually more complex than liquidation bankruptcies. Companies usually file for Chapter 11 bankruptcy.
As you are reorganizing your company, download the Top 10 Destroyers of Value to learn how to identify and fix "destroyers."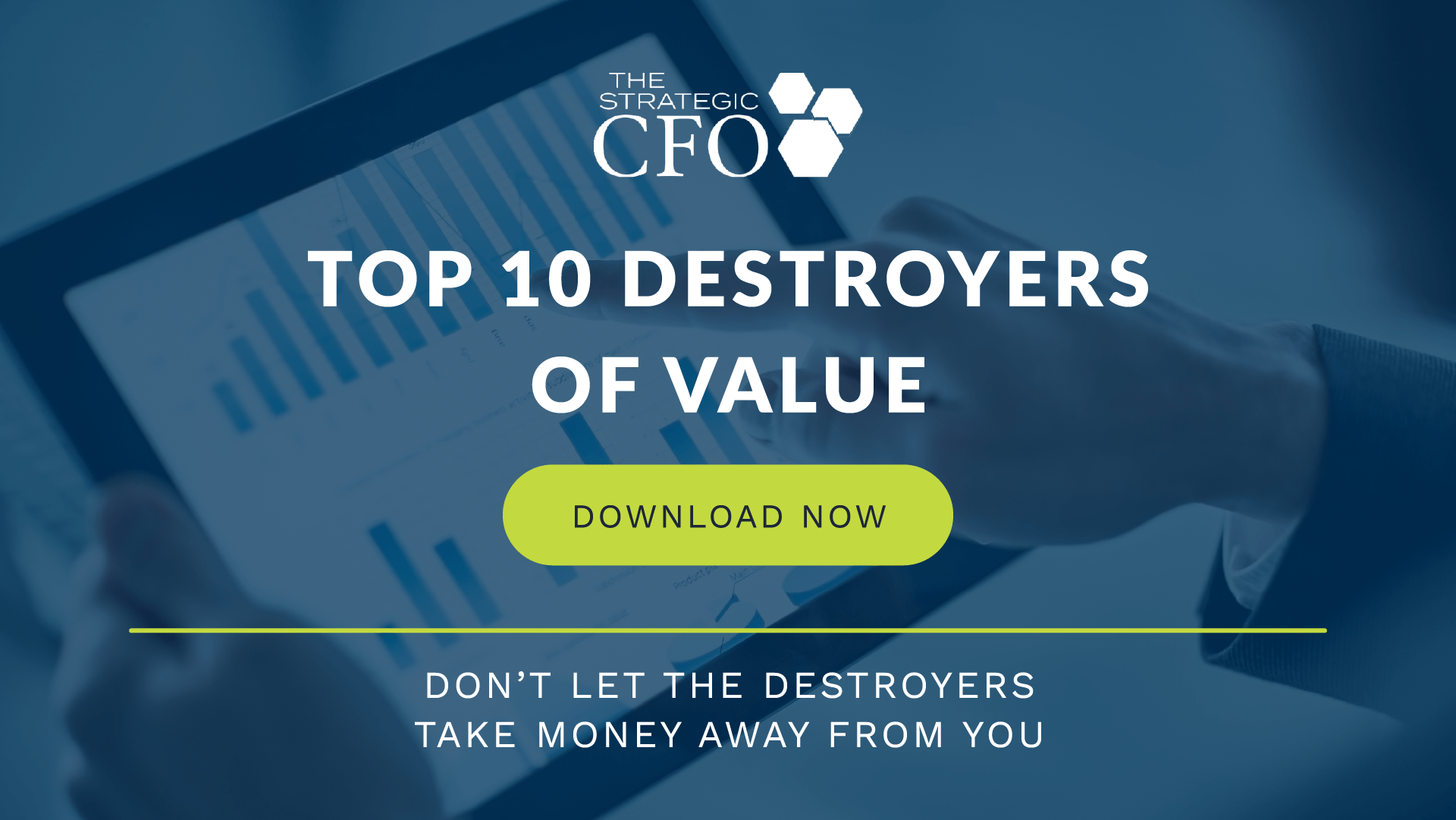 [box]Strategic CFO Lab Member Extra
Access your Exit Strategy Execution Plan in SCFO Lab. This tool enables you to maximize potential value before you exit.
Click here to access your Execution Plan. Not a Lab Member?
Click here to learn more about SCFO Labs[/box]