See Also:
Top Down Approach
How to Prepare an Investor Package
Fixed Income Securities
Common Stock Definition
Finance Beta Definition
Bottom Up Approach Definition
The bottom up approach definition is when the investing involves picking out certain securities based on how the security is priced. Bottom up approach also involves looking at the potential return and risk associated.
Bottom Up Approach Explained
Unlike the top down approach, bottom up approach finance does not involve any asset allocation across industries or countries. It rather looks solely at the stock or debt and whether or not that particular security can provide a return. Bottom up approach management can contain several disadvantages because it ignores asset allocation. First, it is possible that an investor might invest solely in one industry. This is hardly a well diversified portfolio and the entire portfolio would fluctuate with that industry. Some bottom up approach advantages are that it does seek out the most attractive investment opportunities in the current marketplace.
Bottom Up Approach Example
Look at the following bottom up approach example. Dwight is looking to invest some money on hand in several securities that will provide him the best return. He decides that he would like to earn a return of 12% on the year with a deviation of 10%. He finds two securities that he believes will provide him this return. Stock A has an expected return of 14% and a standard deviation of 12%, and stock B with an expected return of 10% and a standard deviation of 8%. By combining these two stocks in a portfolio Dwight is able to earn the return he desires. It should be noted however that it is unclear whether these two stocks are in the same industry. If they were Dwight may be taking on more risk than the 10% of deviation he expects.
If you want to learn how to price for profit, then download our Pricing for Profit Inspection Guide.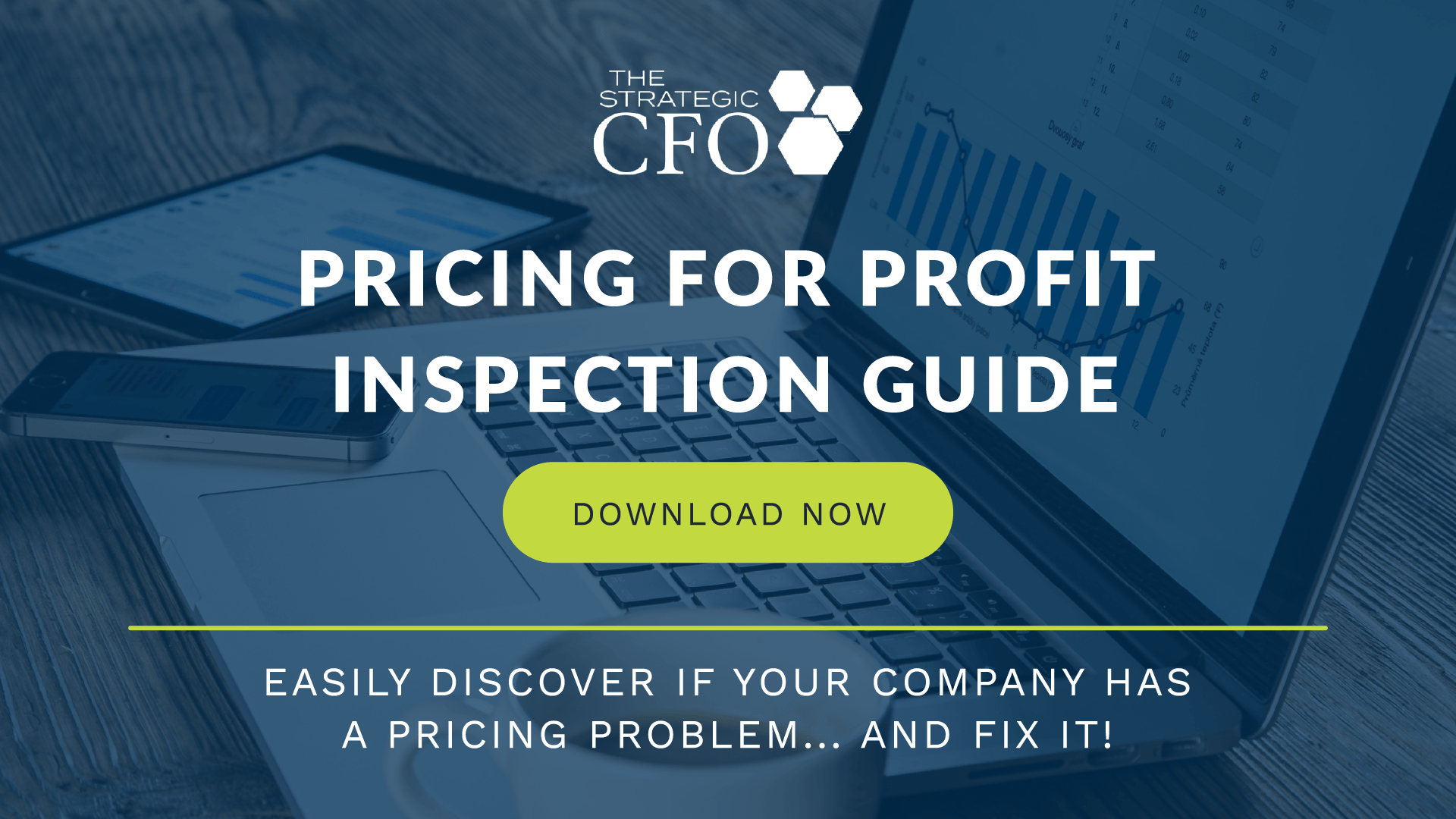 [box]Strategic CFO Lab Member Extra
Access your Strategic Pricing Model Execution Plan in SCFO Lab. The step-by-step plan to set your prices to maximize profits.
Click here to access your Execution Plan. Not a Lab Member?
Click here to learn more about SCFO Labs[/box]