See Also:
The Relationship with Your Lender
The Dilemma of Financing a Start-up Company
Finding the Right Lender
Every Business has a Funding Source, Few have a Lender
Mezzanine Debt Financing
Don't Tell Your Lender Everything
I have been talking about communication and developing a relationship with your lender. A reader wrote me, "If I told my lender everything, they would never give me money." I agree, so I am writing today on what not to tell your lender.
I want to say again, that your lender can be a friend, ally, and consultant. But don't view the lender as someone with whom you necessarily confide, specifically about things that don't directly affect the lender's interest.
Examples Of Lending Decisions Gone Bad
After thinking about what the reader stated to me, I started calling some of my lending associates, and asked them what statement people had told them, that adversely affected their lending decisions.
I talked with Elliott Lewis of Access Capital, who specializes in large home mortgages for borrowers with weak credit. One situation that came right to his mind was a prospect told him "As soon as I get this house refinanced, I am going to file bankruptcy."
Larry Tyler, a commercial lender with Metro Bank, told me about the man who was up for a loan renewal. The prospect told Larry that his marriage was on the rocks, and his wife was going to take him for everything.
My favorite one is when I asked a prospect about his personal credit, and he told me it was great. Upon review, there was a lien for back child support. If the individual is not going to pay his children, why should I think they would pay me back?
Needless to say, all of these comments stopped the lending process cold.
You must remember, when something bad happens in your business, determine the cause and develop a plan for remedying the situation before talking to your lender. No business or business owner is perfect, so it's unrealistic for a lender to want to know everything that is happening. But if the lender has information, it will be considered.
We all have committed sins in a corporate sense. The lender is not our priest. Don't tell your lender everything! Download our three best tools to take your business to the next level (includes cash flow, profitability, and leadership tools).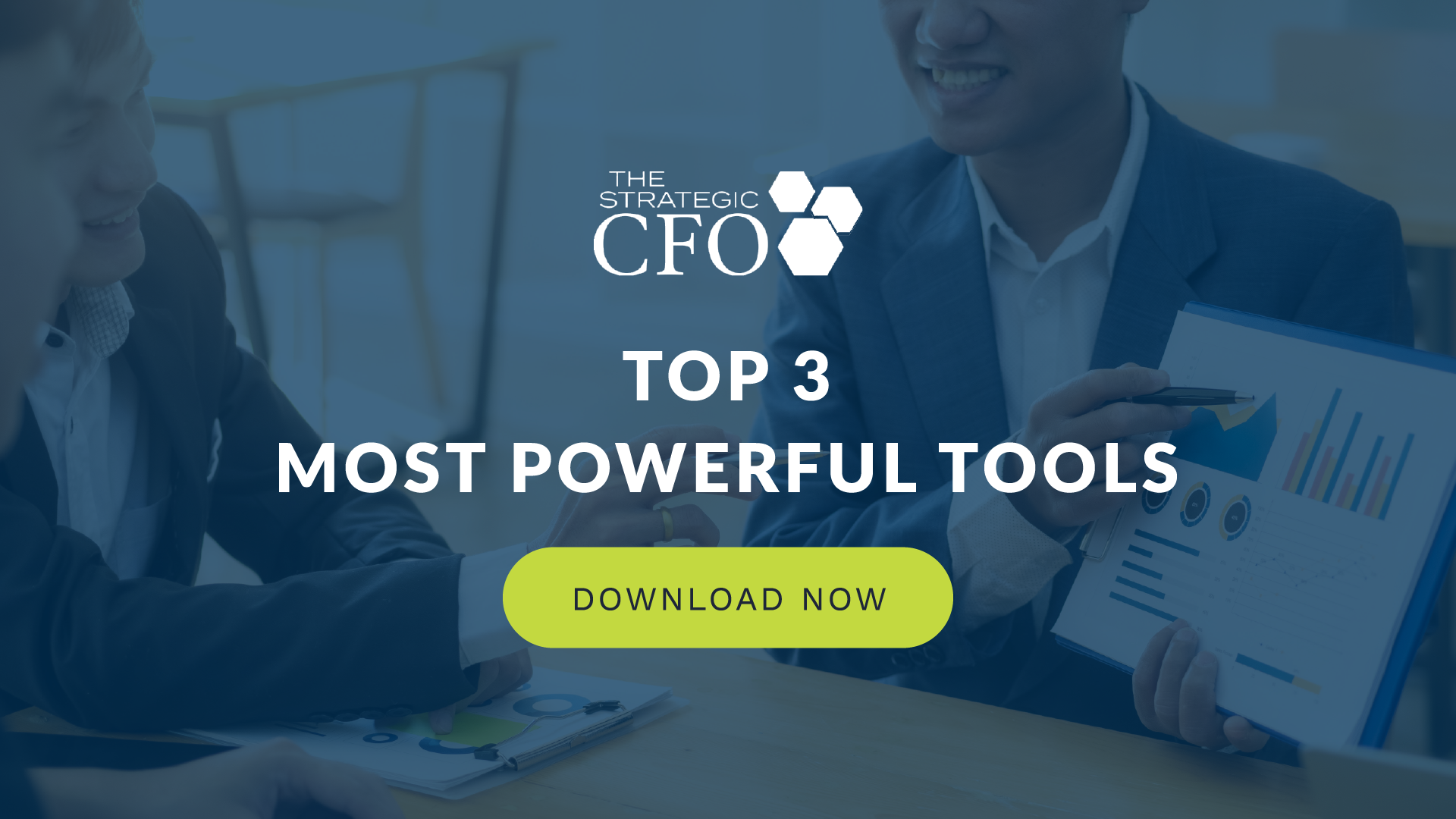 [box]Strategic CFO Lab Member Extra
Access your Strategic Pricing Model Execution Plan in SCFO Lab. The step-by-step plan to set your prices to maximize profits.
Click here to access your Execution Plan. Not a Lab Member?
Click here to learn more about SCFO Labs[/box]