See Also:
Balance Sheet
Income Statement
Cash Flow Statement
Margin vs Markup
Net Income
Common Size Financial Statements Definition
The common size financial statements definition is a form of financial statement analysis that shows the actual dollar amounts for a balance sheet or income statement as well as the relative percentages for each one of the dollar amount items.
Explanation of Common Size Financial Statement
Analysts use common size financial statements to help them understand certain businesses on a new level. By looking at a common size percentage, an analyst can easily see where the company is very cost effective or not. Then they can look at the strategy of the company. There are two types of common size financial statements.
Common Size Income Statement
The first is the common size income statement. It takes all the income statement items and list them as a percentage of the total revenue. This allows a company to obtain information about the cost structure of the firm. It also allows investors to look at margin percentages as well.
Common Size Balance Sheet
The second is the common size balance sheet. It allows an analyst or investor to see what percentage the company invest in certain assets. It also allows them to see how the company finances the transactions whether it be through debt or equity. This allows an analyst or investor to observe the assets that generate the most wealth for the company which also reveals the overall strategy of the firm.
The relative percentages of debt and equity allows the investor to see the way in which the company finances itself whether it be through an issuance or leverage. One downfall of the common size financial statement is that if an analyst is comparing two companies the relative size of the companies is not revealed through the percentage amounts. This means that what might seem like a healthy percentage for one firm may not be so for another. Overall, common size statements are widely used and are very useful in the evaluation and comparison of companies.
If you want to add more value to your organization, then click here to download the Know Your Economics Worksheet.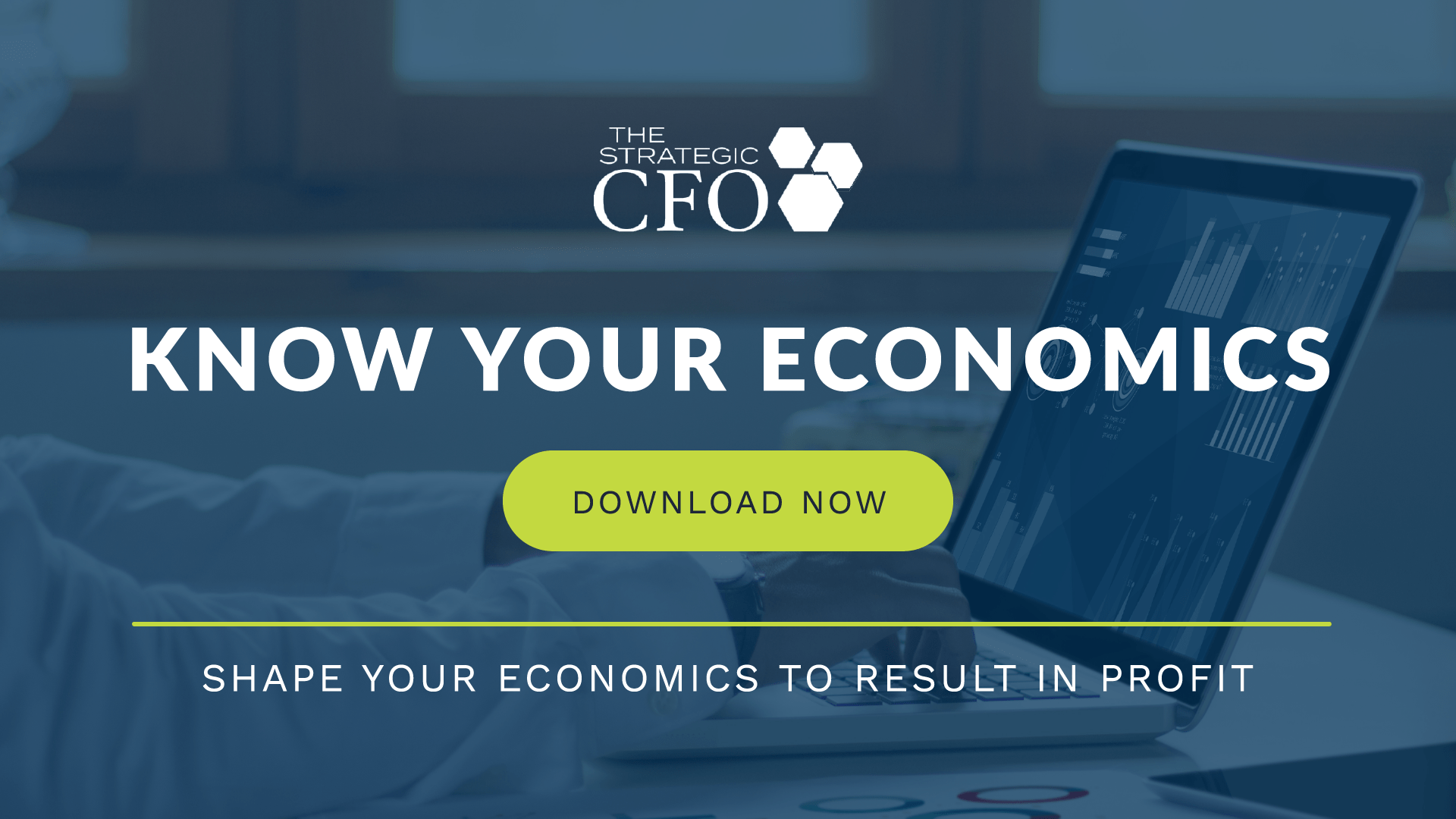 [box]Strategic CFO Lab Member Extra
Access your Strategic Pricing Model Execution Plan in SCFO Lab. The step-by-step plan to set your prices to maximize profits.
Click here to access your Execution Plan. Not a Lab Member?
Click here to learn more about SCFO Labs[/box]