Often when a company gets started, the accountant creates a simple chart of accounts to track income and expenses. Additional detail is captured to prepare the tax return and financial statements. But something happens as time passes. More and more accounts are created to track more and more expenses. There are several reasons why this happens. Simply, don't count paper clips with your Chart of Account.
Don't Count Paper Clips with Your Chart of Account
First, the company is probably using QuickBooks or Peachtree accounting software. Both are excellent accounting software packages. However, it is extremely easy to set up new accounts. Often a non-accountant clerk is entering payables. If they don't know where to code the transaction they often create a new account. Over time, you end up with accounts with total costs of less than a $1,000 per year! Or in other words, counting paper clips!
Second, owners start asking questions about the financial statements. The accountant, in turn, starts providing more detail on the financial statements versus separate analysis.
Finally, the outside CPA requests greater detail in order to make the tax preparation job easier.
Primary Driver of Your Chart of Account
Somewhere along the way everyone forgot the overriding purpose of the chart of accounts. The primary driver in designing a chart of accounts is to provide management with enough detail to manage profits and cash flow! Compliance is secondary.
How often do you see an owner getting involved with the chart of accounts? Rarely! Often they leave that task to the accountants. What happens then is an acceptable chart of accounts, but not one optimized to run the business.
What are some of the tell tail signs that you should revamp your chart of accounts? If your revenue and cost of sale accounts are two line items. Managing gross profit has the biggest impact on improving profits. Your accounts above that line should be in greatest detail. A second clue is if your SG&A accounts are tracking less than $1,000 a year in expenses. You should consolidate them.
Designing your chart of accounts to provide strategic information is one of the greatest value added tasks a controller can perform.
If you want to add more value to your organization, then click here to download the Know Your Economics Worksheet.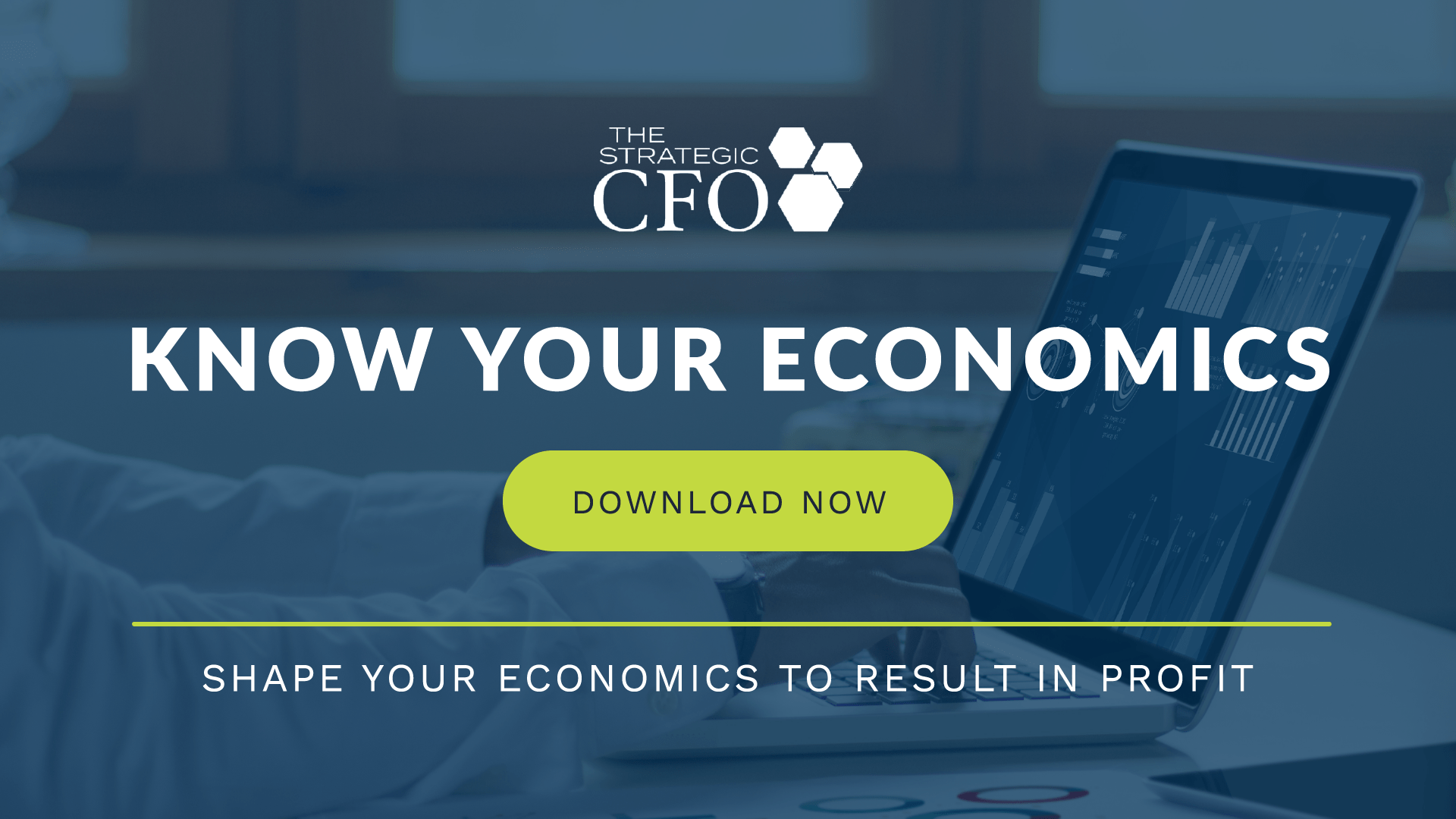 [box]Strategic CFO Lab Member Extra
Access your Strategic Pricing Model Execution Plan in SCFO Lab. The step-by-step plan to set your prices to maximize profits.
Click here to access your Execution Plan. Not a Lab Member?
Click here to learn more about SCFO Labs[/box]