This time last year, we posted a survey asking you what business issues were causing you to lose the most sleep: 1) lack of training, 2) turnover, 3) cash flow, 4) managing growth, or 5) losses or declining profits.  We tallied the results as of June 2014 and posted them on our blog. We also re-opened the survey to see if anything had changed, or if the same issues were still causing insomnia.  The results of both surveys are summarized in the graph below.
Business Issues Survey Results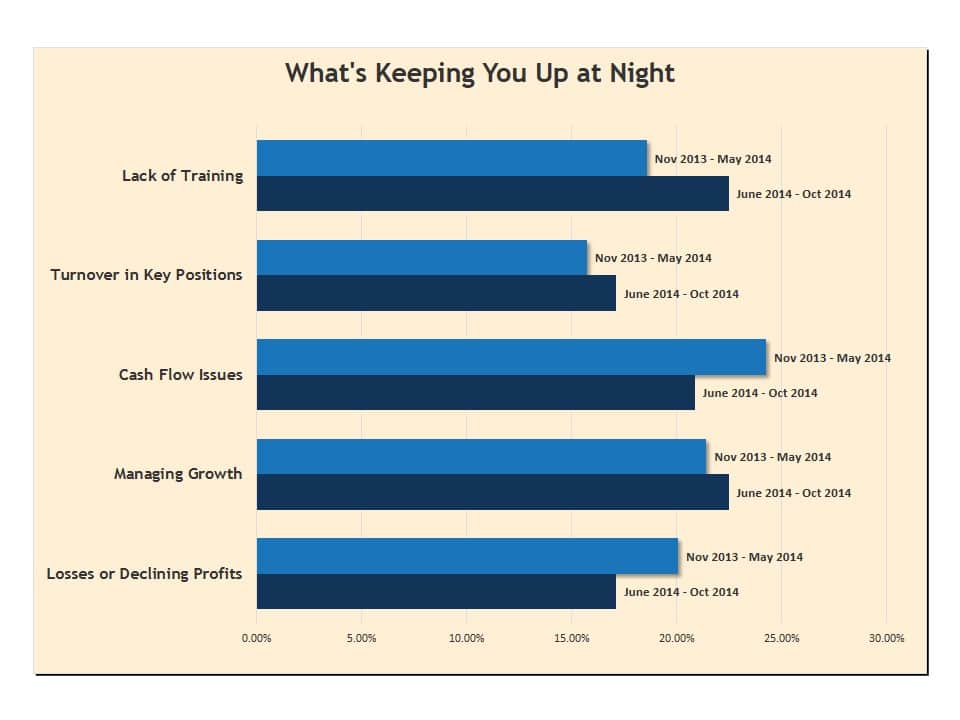 What's really interesting to note is that while cash flow and declining profitability were among the most troublesome issues in the first survey, those issues took a backseat to personnel issues such as lack of training and high turnover in the second survey.  It would appear that as companies became more profitable and cash flow improved, employees became more optimistic and began to look for other opportunities leaving a talent void in their wake.
Unavoidable Business Issues
We included a "write-in" issue in the second survey whereby participants could list other issues that they were struggling with.  Once again, lack of talent and difficulty finding good people led the responses.
So what's a company to do?
Business issues are unavoidable, but understanding how the resolution of one issue (lack of profitability) can give rise to another issue (turnover) is key to developing plans to mitigate these issues.
Download our three most powerful tools to take your business to the next level.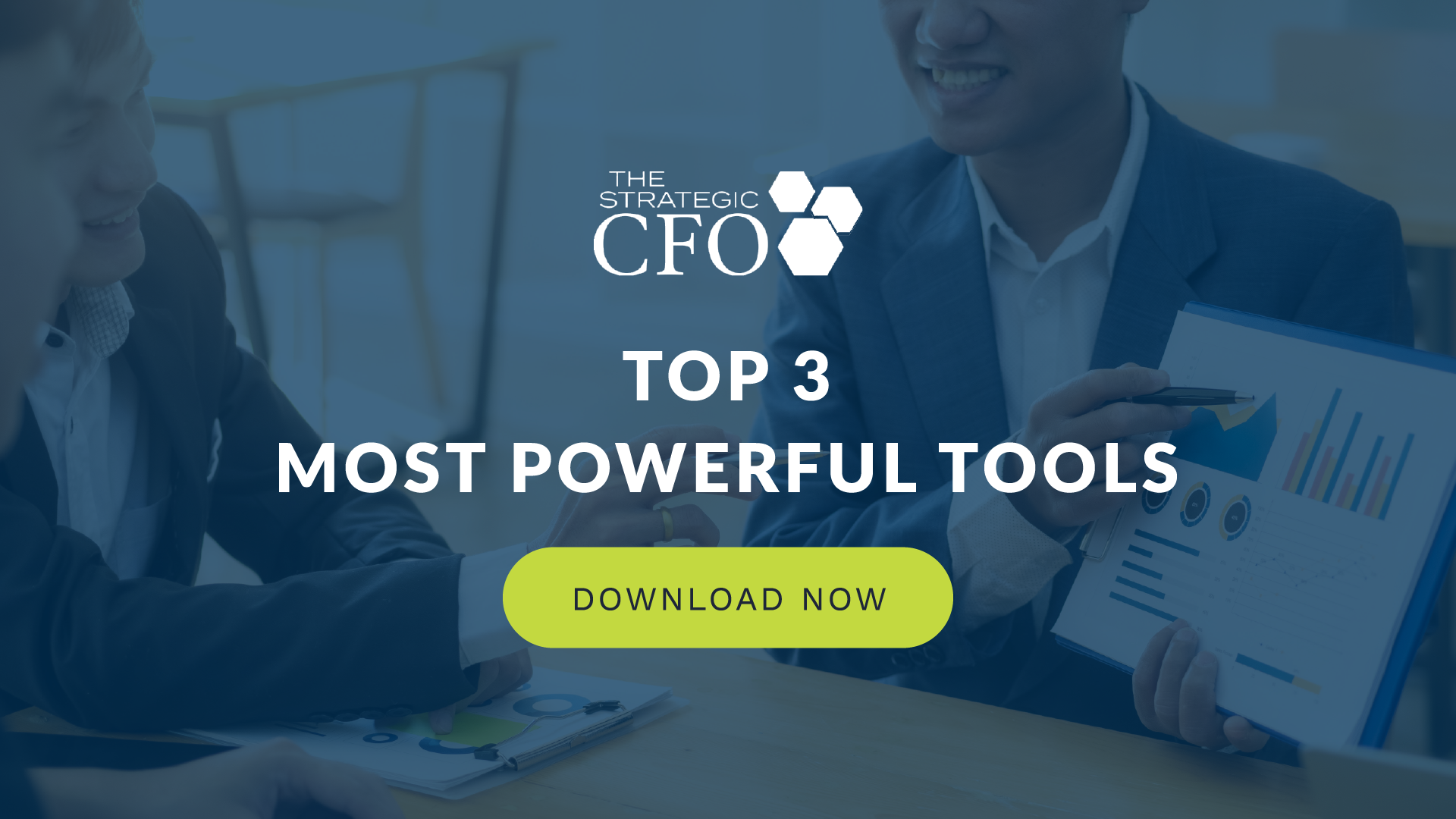 [box]Strategic CFO Lab Member Extra
Access your Strategic Pricing Model Execution Plan in SCFO Lab. The step-by-step plan to set your prices to maximize profits.
Click here to access your Execution Plan. Not a Lab Member?
Click here to learn more about SCFO Labs[/box]