Throughout my career, I've witnessed theft of office supplies, the use of company property for personal gain, dishonesty on time sheets, and other infractions that cost the company thousands of dollars per year. But, I worked under the naive assumption that the more significant embezzlement of company assets was scarce and overblown by the media.
Employee Theft Example
It turns out that the Controller of a company I've worked with had embezzled well over $1 million in cash. In addition, most of the embezzlement occurred in 15 months. As I discussed the matter with colleagues, I was surprised by the number of individual experiences that were shared with me on similar situations. I was particularly intrigued by my colleague's recollection of a controller who when caught, admitted to stealing to pay back a judgement against her for theft from a prior employer. According to the US Chamber of Commerce, approximately 75% of employees steal from their employers. In addition, over half of these employees do it more than once. The US Commerce Department estimates that employee theft costs employers over $50 billion dollars a year. These are staggering figures.
In the example above, there were two primary factors contributing to employee's ability to perpetrate this fraud including:
This employee was responsible for every facet of accounting. They had complete control of the cash accounts (received customer payments, made deposits, paid vendors, and was responsible for collections). Due to financial constraints and/or lack of transactional volume, it is not practical for many small businesses to have more than one person in accounting. That's okay.
Steps to Prevent Employee Theft
There are still steps you can take to help prevent most types of dishonesty. Here are a few examples:
Conclusion
It is an unfortunate reality in today's business environment that we need to be on guard at all times. There are many additional steps you can take based on your industry and the resources available to you. Because the problem is so widespread, look into adding employee dishonesty to your insurance coverage. It could save you one day!
If you want to prevent employee theft, check out our free Internal Analysis whitepaper and learn what weaknesses need to be resolved.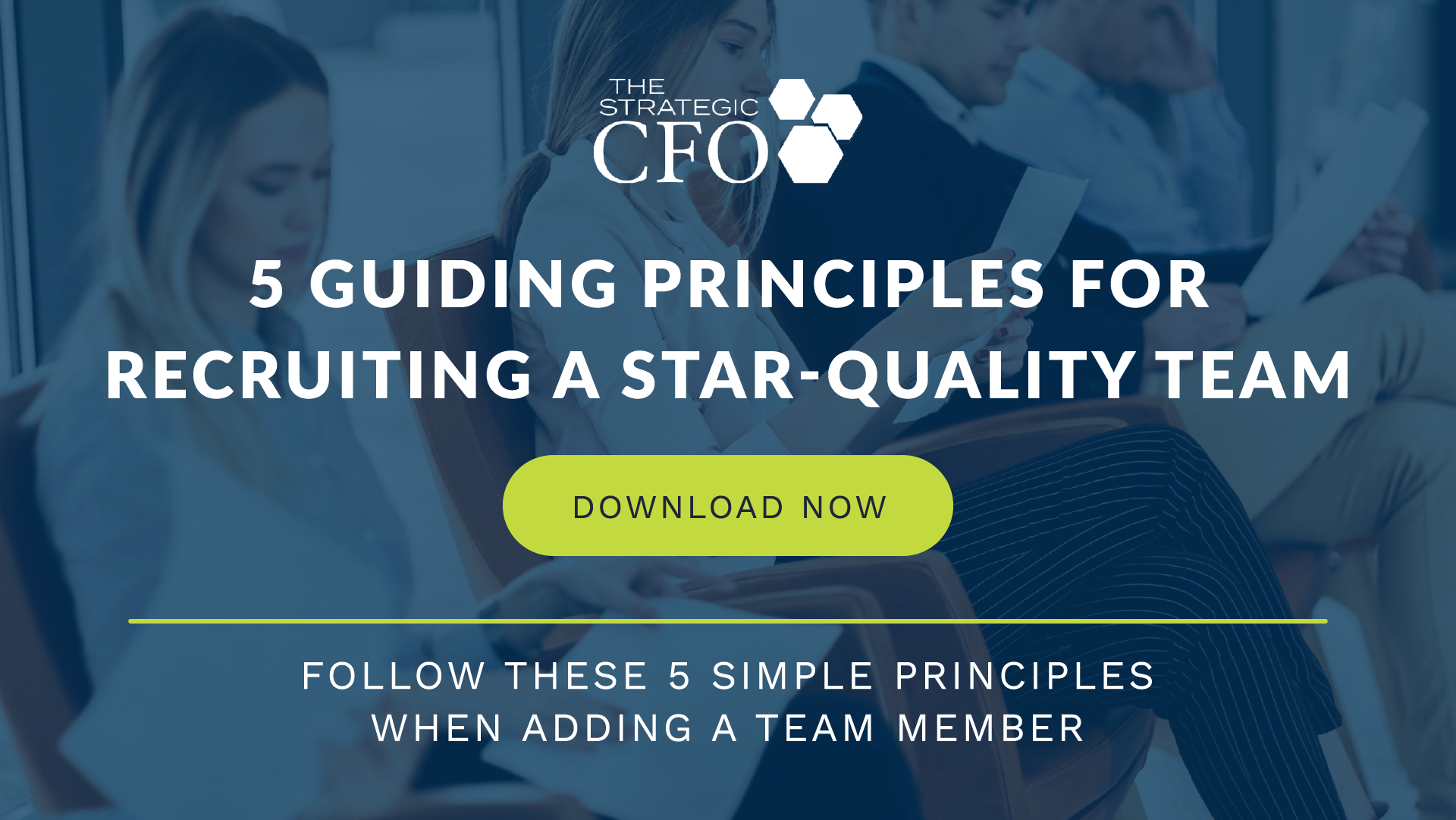 [box]Strategic CFO Lab Member Extra
Access your Exit Strategy Checklist Execution Plan in SCFO Lab. The step-by-step plan to put together your exit strategy and maximize the amount of value you get.
Click here
 to access your Execution Plan. Not a Lab Member?