There's a Houston Business Journal recently entitled "The evolving CFO: How the rise of the machines turned CFOs from number-crunchers into leaders". In the article, the HBJ interviewed leading Houston-area CFOs about how their changing roles. Technological advances in finance and accounting are dramatically shifting and creating the evolving CFO.
The Evolving CFO
One of the biggest changes is the need for CFOs to shift their focus. They cannot merely produce financials anymore. But get involved in the operational side to improve results.
Jim Wilkinson notes that CFOs "have to get out of their seat and go work with operations and help them figure out what to they should do from a financial standpoint to improve the profits."
Rudy Gonzalez explains he wears many different hats in his CFO role at Amphora, Inc. – legal, contracts and human resources. Gonzalez says that, "In the small-company world, we really roll up our sleeves and get our hands dirty in a lot of different fields."
Tony Ford, CFO of PG Professional Golf notes that "Ten years ago, CFOs…had to know financial statements. [But] now, they're required to interact with sales, operations, and logistics to drive profitability for a company."
In addition, you need to possess strong people skills. Many often overlook strong people skills and see them as a commodity in finance. Furthermore, good CFOs can work with non-financial people and explain to them the best things to do. Therefore, people skills are much more important.
But according to Wilkinson, the difference between the role of yesterday's and today's CFO is pretty simple. For example, a controller reports the numbers, a CFO drives the numbers.
Read the full article here. If you want to learn more financial leadership skills, then download the free 7 Habits of Highly Effective CFOs.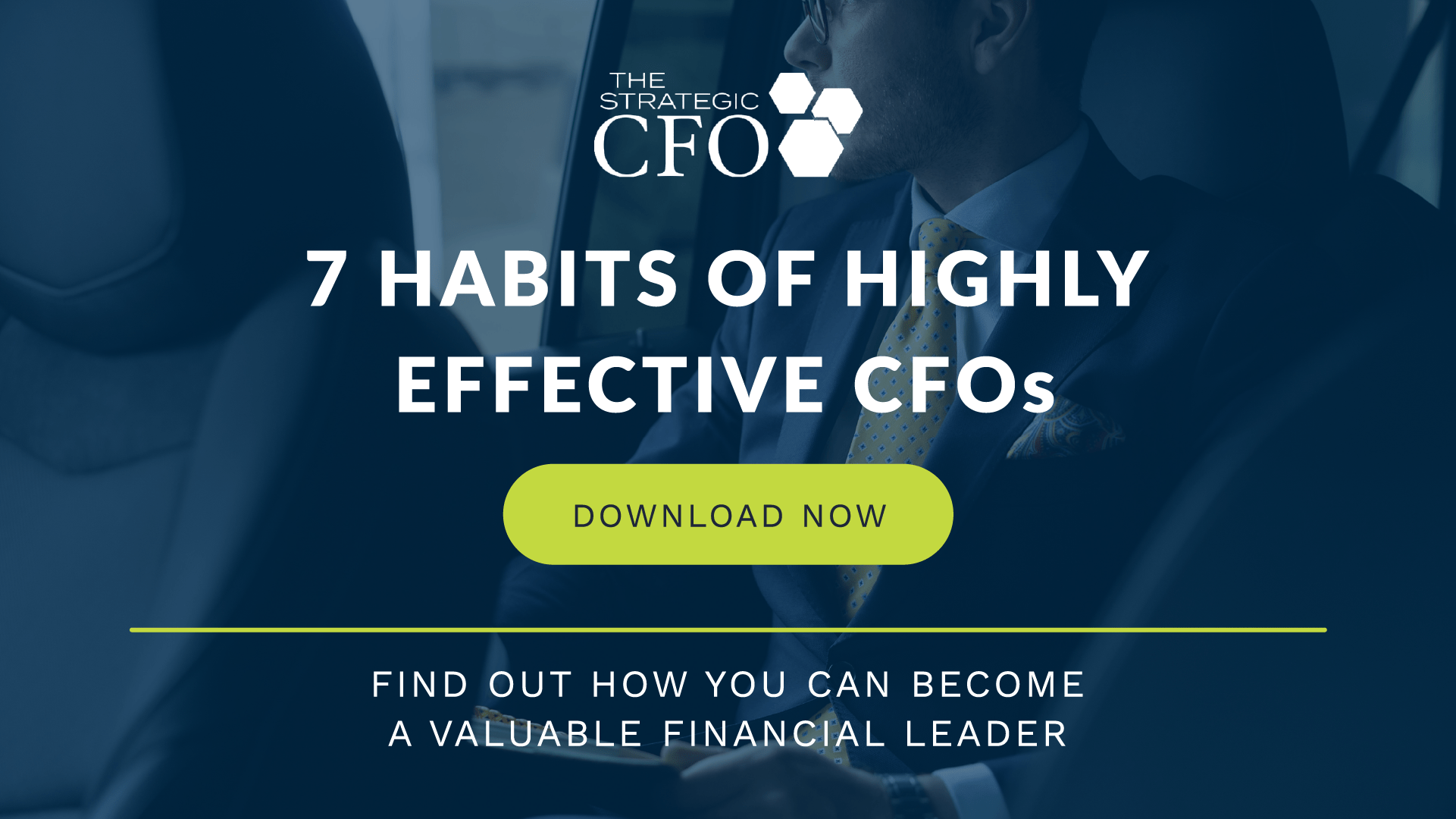 [box]
Strategic CFO Lab Member Extra
Access your Flash Report Execution Plan in SCFO Lab. The step-by-step plan to manage your company before your financial statements are prepared.
Click here
 to access your Execution Plan. Not a Lab Member?
Click here
 to learn more about SCFO Labs[/box]