As the new year picks up steam from the holiday lull it is important to start planning the steps necessary to be successful. Goal setting is a powerful tool to achieving success! (I was going to say "achieving goals" but if you don't have any goals then you can't reach them!) That leads to the next question: Why set goals?
Goal Setting for the New Year
Picture yourself trying to shoot an arrow at a bulls eye target with your eyes closed. Can you do it? Maybe. However, most probably not! Same thing goes for success! If you can't see it, how can you achieve it? The best way to achieve success is to define it by setting goals.
How far out should you set goals?
Depends on how big your goals are. At a minimum you should set goals for the next year. I prefer to set goals over a three year period. I then break them down to annual goals, quarterly goals and weekly goals.
Goal Setting Strategies
For our company we use the holiday lull in business to begin planning for the new year. The first step is to have a brain storming session with the key players in the company. Typically, that would be department heads. In this session we throw out every conceivable goals that we want to accomplish. Generally, we come up with 30 to 40 goals.
Out of these goals we identify 4 to 5 major goals for the next one to three years. We then organize the remaining goals underneath the major ones with targeted completion dates. Next, we identify quarterly milestones for each goal leading up to completion. Finally, we assign these goals to departments or functions in the organization.
Once completed we have a road map to success. However, this in itself is not enough. The last step in goal setting is to assign these goals to individuals within the organization. Their performance evaluations and bonuses are then tied to how effective they are in achieving the company goals.
Does this goal setting process work?
We have been using it for ten years. Each year we are setting higher and higher goals for the organization. Do we achieve them all? No, we do not. But if we achieve 50% we are much farther along than without them. Remember; if you don't aim for a target, then you won't hit it!
Goal setting with your CEO is a great way to earn trust and address each other's needs. Learn how you can be the best wingman with our free How to be a Wingman guide!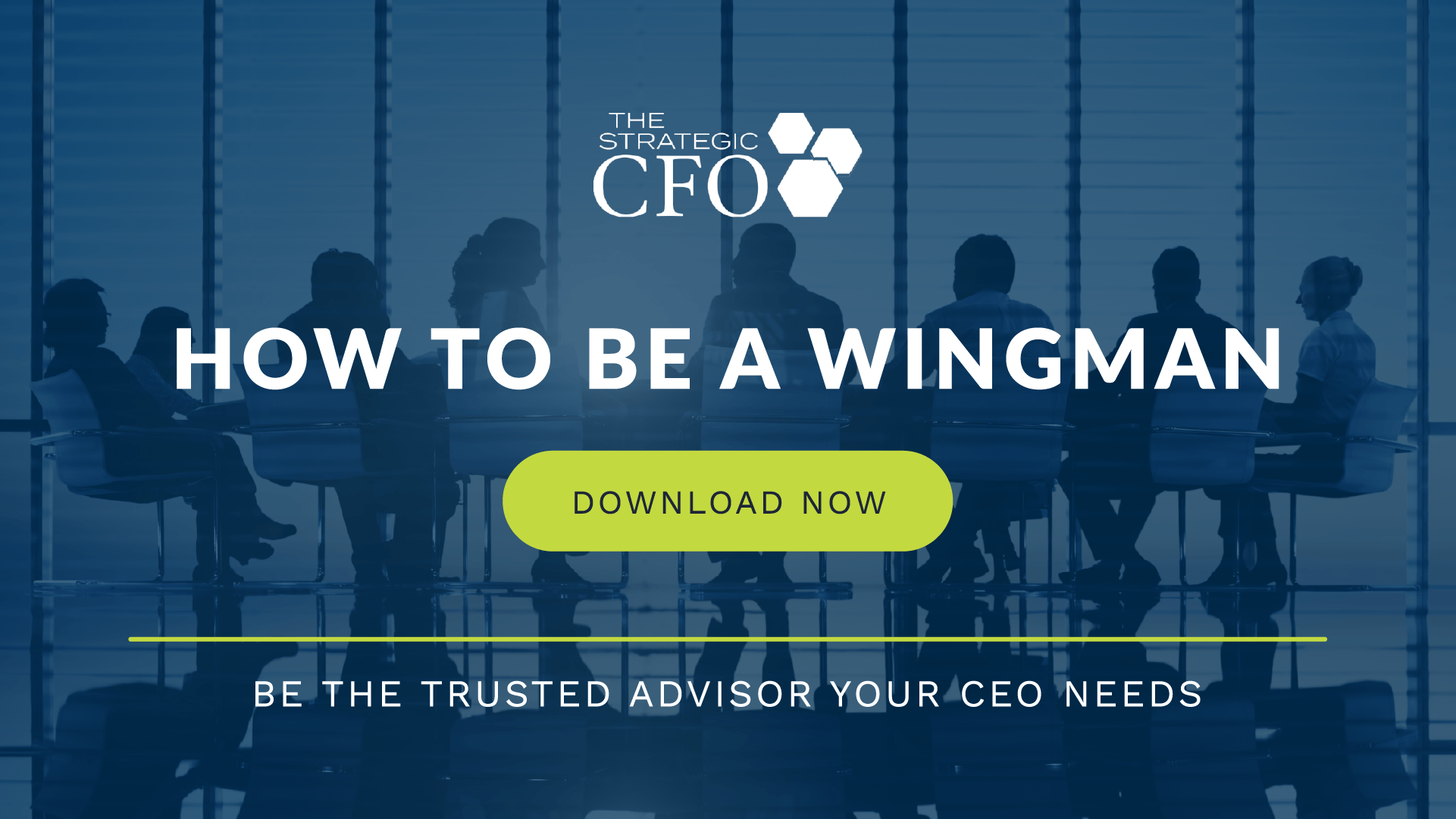 [box]Strategic CFO Lab Member Extra
Access your Projections Execution Plan in SCFO Lab. The step-by-step plan to get ahead of your cash flow.
Click here to access your Execution Plan. Not a Lab Member?
Click here to learn more about SCFO Labs[/box]