See Also:
Capitalization
Capitalized Interest
Operating Capital
Lease Agreements
Capital Lease Agreement
Capitalize Definition
The Capitalize Definition is the act of classifying an expense or charge as a long term investment. This usually occurs for the purchase of long term assets like equipment.
Capitalize Meaning
Look further into the capitalize meaning… If a company capitalizes its costs, then it means that the charges do not show up on the income statement. However, the expense will show up as a depreciation expense. The total amount can also be seen on the balance sheet accounts. This means that a company has the ability to spread the amount of its expenses over time. This means that the net income for that company will have a smoothing effect over the life of the investment or asset, and in the first year artificially inflates the net income.
Capitalize Example
For further explanation, look at the following capitalize example.
For example, Beat Box Co. manufactures and assembles stereo systems. Recently, Beat Box has just leased a new piece of equipment for its operations. Instead of the company incurring the cost all at once it has decided to capitalize the cost over time. Thus, if the entire cost of the equipment was $1,000, and it depreciates over ten years then the entire amount of expense incurred each year on the balance sheet would be $100. Note that if the amount of income was $600 for the next ten years then the amount in the first year would be a loss of $400. However, because this amount was capitalized the company will show a profit of $500 each year for the next ten years.
If you want to add more value to your organization, then click here to download the Know Your Economics Worksheet.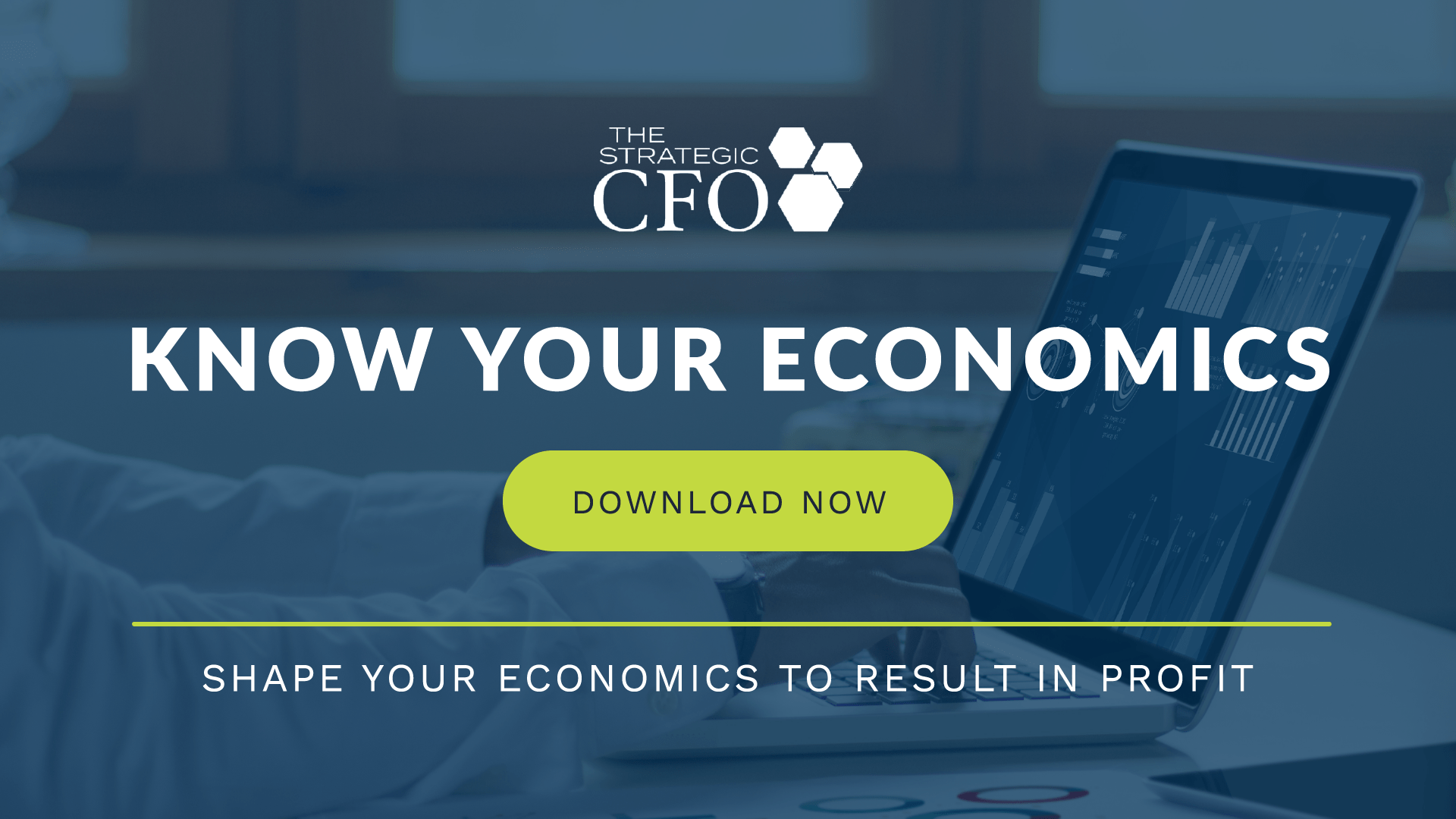 [box]Strategic CFO Lab Member Extra
Access your Projections Execution Plan in SCFO Lab. The step-by-step plan to get ahead of your cash flow.
Click here to access your Execution Plan. Not a Lab Member?
Click here to learn more about SCFO Labs[/box]