See Also:
EBITDA Definition
EBITDA Valuation
Operating Income (EBIT)
Operating Profit Margin Ratio Analysis
Net Income
Adjusted EBITDA
Calculate EBITDA
Calculate EBITDA (Earnings before Interest, Tax, Depreciation, and Amortization) in three easy steps. For an EBITDA meaning and use in valuation, click the above links for a better description.
EBITDA Calculation Formula
Step 1) The EBITDA calculation formula is quite simple; in fact, all of the information needed is contained within the income statement. The first step to calculate EBITDA from the income statement is to pull the operating profit or Earnings before Interest and Tax (EBIT). This can be found within the income statement after all Selling, General, and Administrative (SG&A) expenses as well as depreciation and amortization.
Step 2) Because the EBIT has already had the depreciation and amortization expense taken out within the income statement, it is necessary to add these expenses back to see what sort of cash flow the company really has contained within EBITDA. Once you add non-cash expenses to EBIT it is then considered the EBITDA and true amount of cash contained within the company. Many investors and users of financial statements use this number because the non-cash expenses do little to say about the actual cash flows of the company. Thus, the EBITDA reveals the true position of the company.
Use the following EBITDA calculation formula:
Operating Profit(Income) or EBIT
+ Depreciation Expense
+ Amortization Expense
EBITDA
If you're looking to sell your company in the near future, download the free Top 10 Destroyers of Value whitepaper to learn how to maximize your value.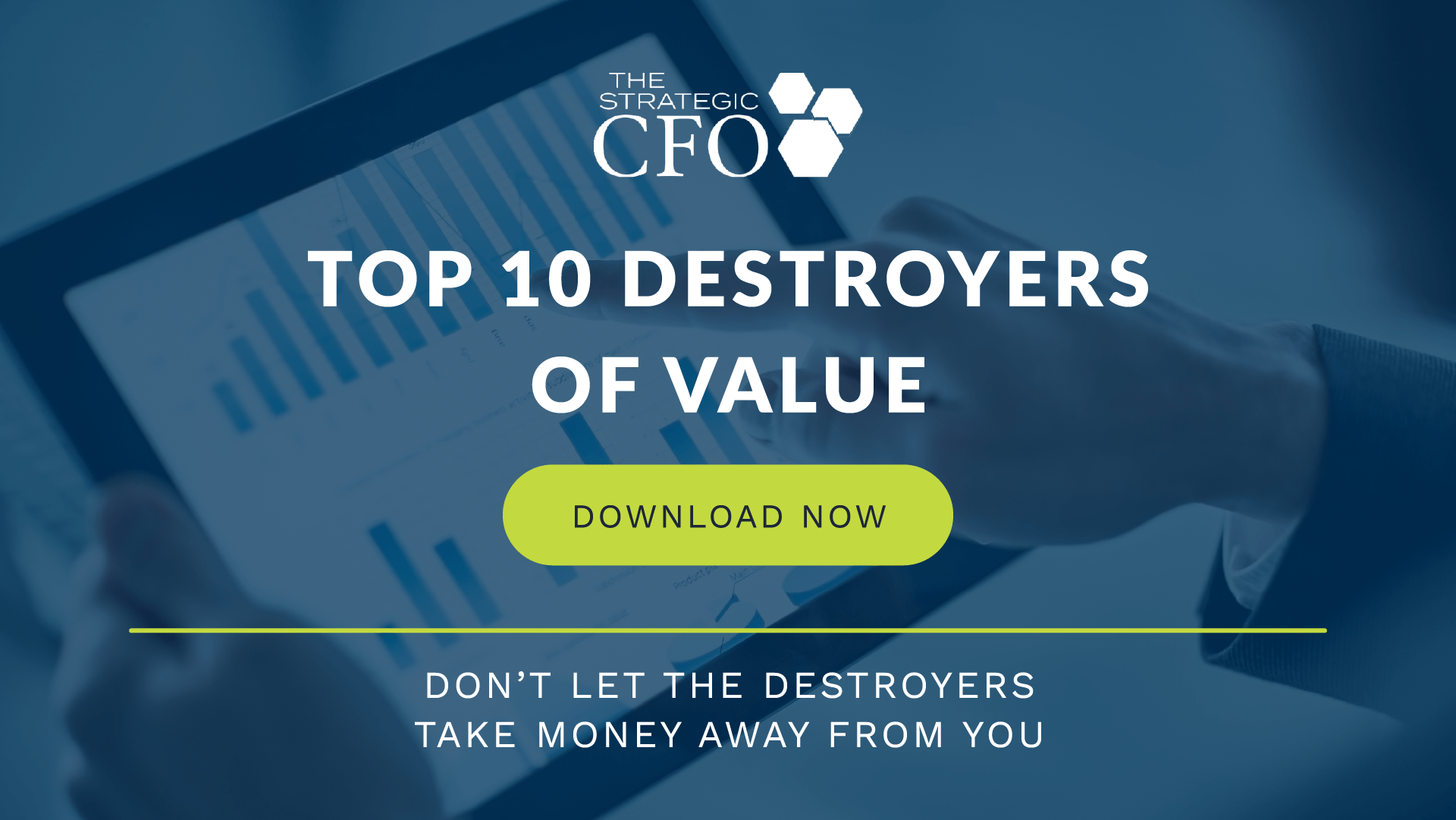 [box]Strategic CFO Lab Member Extra
Access your Exit Strategy Checklist Execution Plan in SCFO Lab. The step-by-step plan to get the most value out of your company when you sell.
Click here
to access your Execution Plan. Not a Lab Member?
Click here
to learn more about SCFO Labs[/box]