See Also:
Emotional Intelligence in the Workplace
Co-employment in a PEO Arrangement
What is Workplace Diversity?
Diversity in the Workplace is a reality in most businesses and organizations. If organizations strive to improve their competitive advantage in the market, then they must learn how to successfully manage a diverse workforce.
Diversity Management
In a workplace, diversity management requires an environment of inclusion. Employees should feel like they make a significant contribution to the organization using their unique qualities. Diversity management is about taking advantage of people's uniqueness and individuality. Then move the organization towards progress and success. Managing organizational diversity as an advantage and not as a disadvantage creates a united workplace culture. Drive it toward productivity and improvement.
Benefits of Diversity
The benefit of focusing on diversity and inclusion within an organization is that employees feel comfortable to participate and contribute their ideas. When employees feel appreciated for their individuality, they will think outside the box to help the organization grow. Diversity enables an organization to connect to different markets and to develop diversification of products, services, and strategies. The importance of diversity is that management can strategically maximize the abilities and productivity levels of individual employees.
Types of Workplace Diversity
Demographic Diversity includes diversity based on demographic background, such as ethnicity, gender, age, race, and disability status.
Experiential Diversity includes diversity based on life experiences, such as being a mother or father, an immigrant, a military veteran, or a former politician.
Informational Diversity includes diversity based on individual knowledge and educational backgrounds, such as a high school education versus an MBA education.
Fundamental Diversity includes diversity based on individual beliefs and values, such as importance of ethics in the workplace, as well as the relationships between employees and their organizations.
Determine which candidates are the right fit for your company using our 5 Guiding Principles For Recruiting a Star-Quality Team.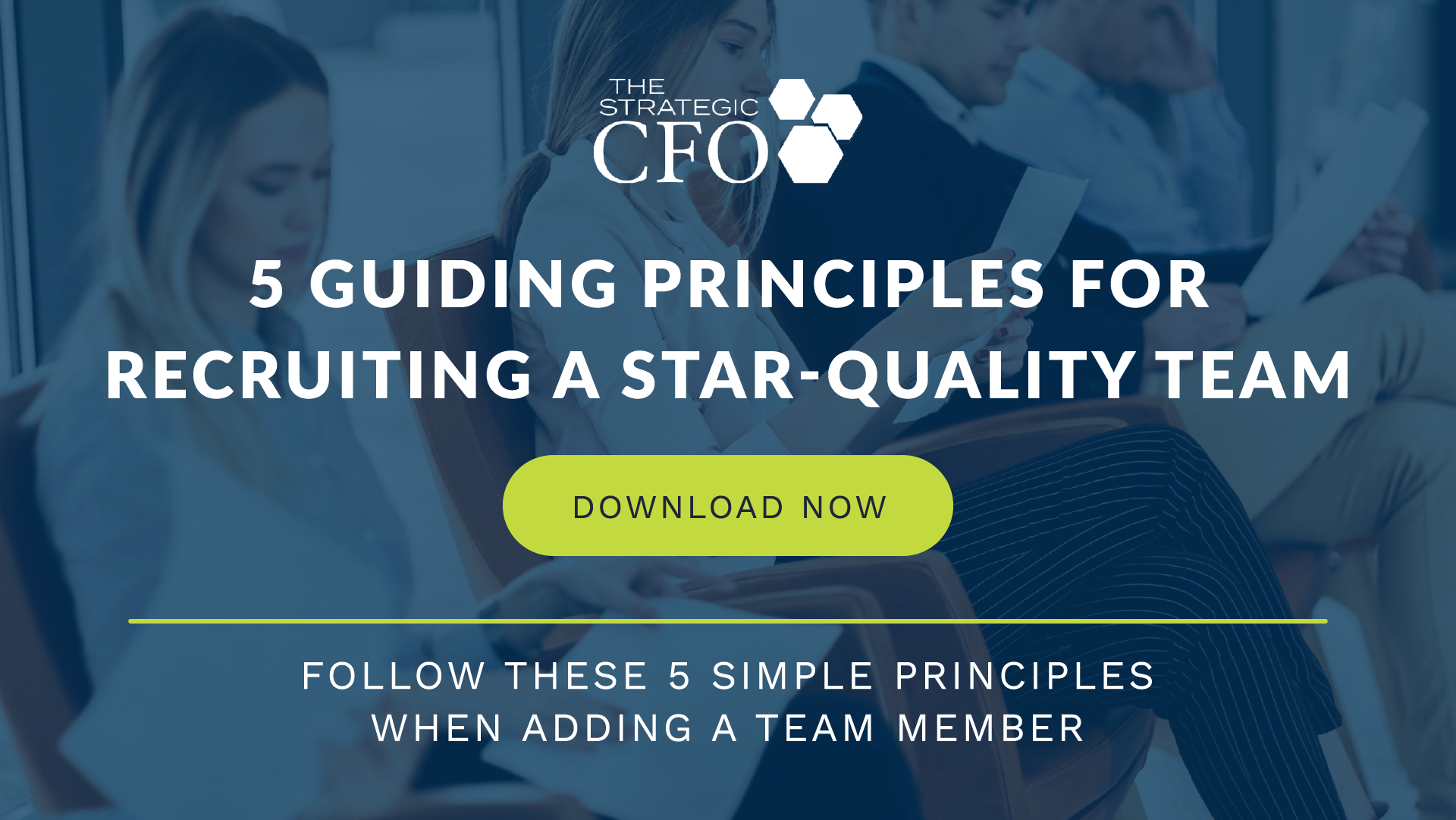 [box]Strategic CFO Lab Member Extra
Access your Recruiting Manual Execution Plan in SCFO Lab. The step-by-step plan recruit the best talent as well as avoid hiring duds.
Click here to access your Execution Plan. Not a Lab Member?
Click here to learn more about SCFO Labs[/box]