Reading through resumes, interviewing candidates, and narrowing down to the ideal few candidates are critical aspects of hiring a new employee.  Employers may feel like they are always in full control. But the job candidates have a significant amount of control as well.  The hiring process is a two-way street.  A company creates a concise list of ideal candidates. Likewise, the best job candidates usually have a few potential companies as strong candidates to hire them.
The Hiring Process is a Two-Way Street
Before selling your ideal candidate on the job, make sure that you are confident that they are the right candidate for your job position.  In order for you to convince your ideal candidates to choose your company, remember this:
While you are interviewing them, they are interviewing you. 
Can you convince them of why your job position is the best fit for them? How can their talents and skills have a positive contribution to your company?  Can you offer them unique benefits that no other company can come close to? If you want the strongest, most desirable job candidates to choose you over other job opportunities, you need to inspire them in your company's values, goals, and mission.
The hiring process is a two-way street.  While those strong job candidates are in your presence, realize that they are assessing you just as much as you are assessing them.  Make a unique impression so that your company is at the top of their list.
In order to determine which candidates are the right fit for your company, download and access your free white paper, 5 Guiding Principles For Recruiting a Star-Quality Team.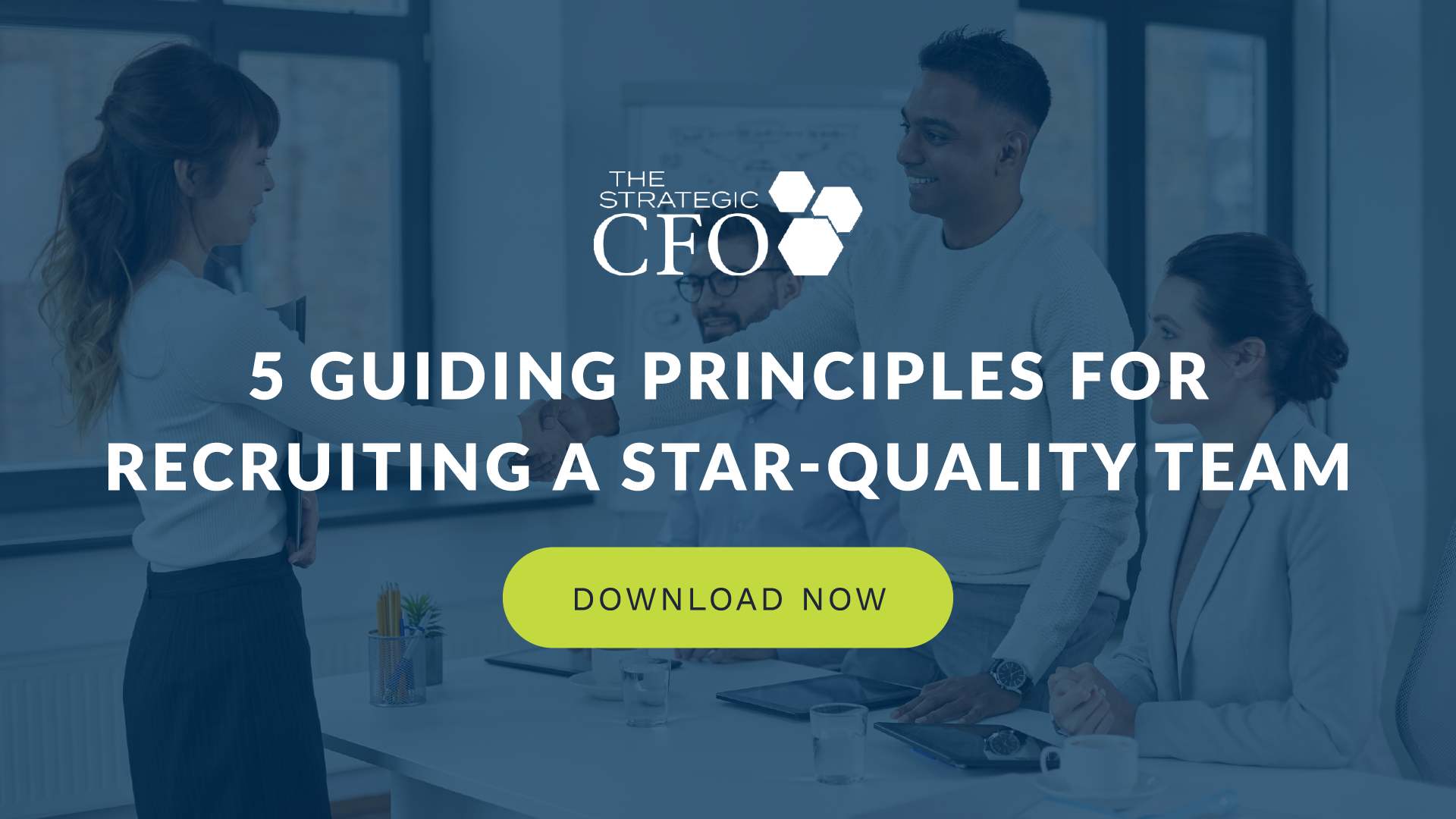 [box]Strategic CFO Lab Member Extra
Access your Recruiting Manual Execution Plan in SCFO Lab. The step-by-step plan recruit the best talent as well as avoid hiring duds.
Click here to access your Execution Plan. Not a Lab Member?
Click here to learn more about SCFO Labs[/box]