Once you find yourself in a recession your first goal is to stabilize your operations. But having achieved that goal you need to look beyond the present and develop a longer term strategy. Our goal for this recession is to "come out of the recession better and stronger than we went in!"
Recession Strategies for Business
How do you do that? The answer is in improving your capabilities in the following areas. We immediately began improving our marketing efforts and results. While cutting expenses in other areas we increased our marketing efforts and budget dollars. We began to increase the frequency and improve the quality of our marketing techniques with the goal of being in a better position to compete when the economy came back.
The next area we invested in was improving and documenting our systems. We documented our best practices and began to institutionalized them throughout the organization. This exercise led to increase training of our employees. We took advantage of the resulting down time to train and develop new skills for our staff.
Finally, all of this combined effort led to the development of new products that could be sold to our customer base. We are now generating sales with less expensive products that are needed in the recession.
So what is your company doing to position themselves for the recovery? Are you going to come out of the recession leapfrogging your competition or playing catch up? When you find your business slow are you just taking time off instead of investing in yourself and your company? The success of tomorrow rests on the efforts of today!
Learn how you can be the best wingman with our free How to be a Wingman guide!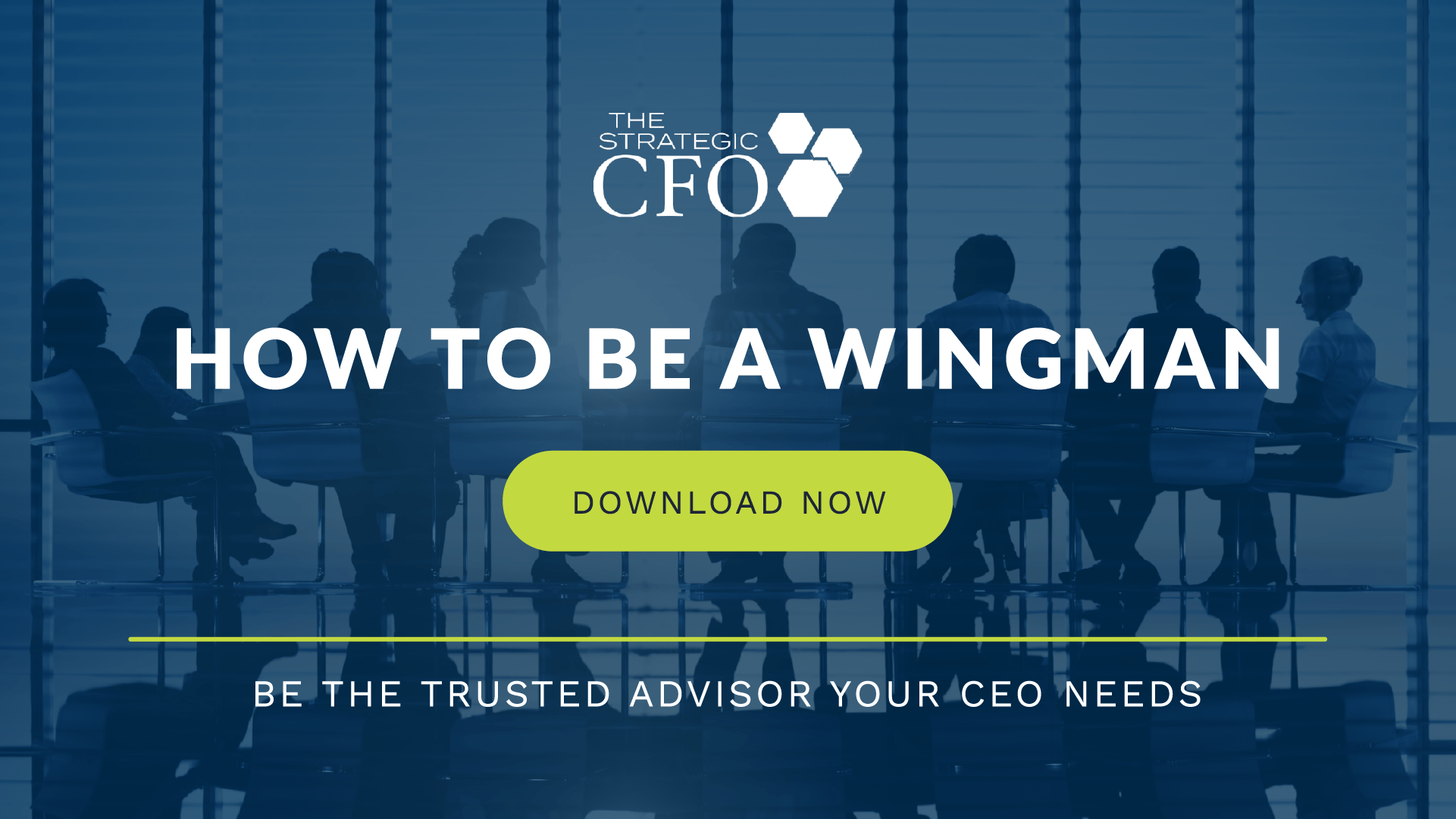 [box]Strategic CFO Lab Member Extra
Access your Projections Execution Plan in SCFO Lab. The step-by-step plan to get ahead of your cash flow.
Click here to access your Execution Plan. Not a Lab Member?
Click here to learn more about SCFO Labs[/box]