See Also:
Days Inventory Outstanding
Inventory Turnover Ratio
Just In Time Inventory System
Perpetual Inventory System
Supply Chain and Logistics
How to Manage Inventory
Here are some ideas on how to manage inventory.
1. Consider the Costs of Storing Inventory
There is cost in just storing inventory at your or an offsite location. Additionally, there is always a risk of damage or obsolescence. Similarly, theses issues apply to raw materials inventory.
2. Safeguard Inventory
Do you safeguard inventory from theft or damage? It is advisable to do a physical inventory count monthly (more often if loss issues exist). Then compare it to the inventory records.
3. Appropriate Mix of Inventory
Do you have the appropriate mix of inventory on hand for your sales demand? When you closely monitoring anticipated sales, it will help you minimize inventory costs while satisfying demand.
4. Timing of Inventory Purchase
Buying or manufacturing inventory or raw materials before they are needed ties up cash unproductively.
5. Managing Purchase Function
Are you managing your purchasing function? As a result, devoting appropriate resources to purchasing can save money on materials and parts for resale. So, negotiate the best price and buy in bulk when appropriate.
6. Inventory Management System (Managing Inventory)
Create an inventory management system. Then, record each product's movement as an internal use or sale to a customer. Use the following equation to calculate simple inventory management:
Beginning Inventory + Purchases – Sales or Transfers = Ending Inventory
7. Investigate Differences
If physical inventory count is different from the inventory records, then investigate material differences. Then make corrections to your inventory management process.
8. Assess Inventory Costing Function
Assess your inventory costing function. Depending on the sophistication of your accounting system, inventory transfers may not be handled well for costing purposes. Another common inventory costing problem is invoicing from a negative inventory book balance (sales were recorded before purchases.) In cases like these, inventory costing will be incorrect. Furthermore, a way to correct for an inventory costing problem is to count physical inventory at period end and adjust the value on the balance sheet. The offsetting entry is to cost of goods sold; therefore, this entry should correct both the income statement and the balance sheet.
If you want to better manage your inventory, then click here to access our free KPI Discovery Cheatsheet.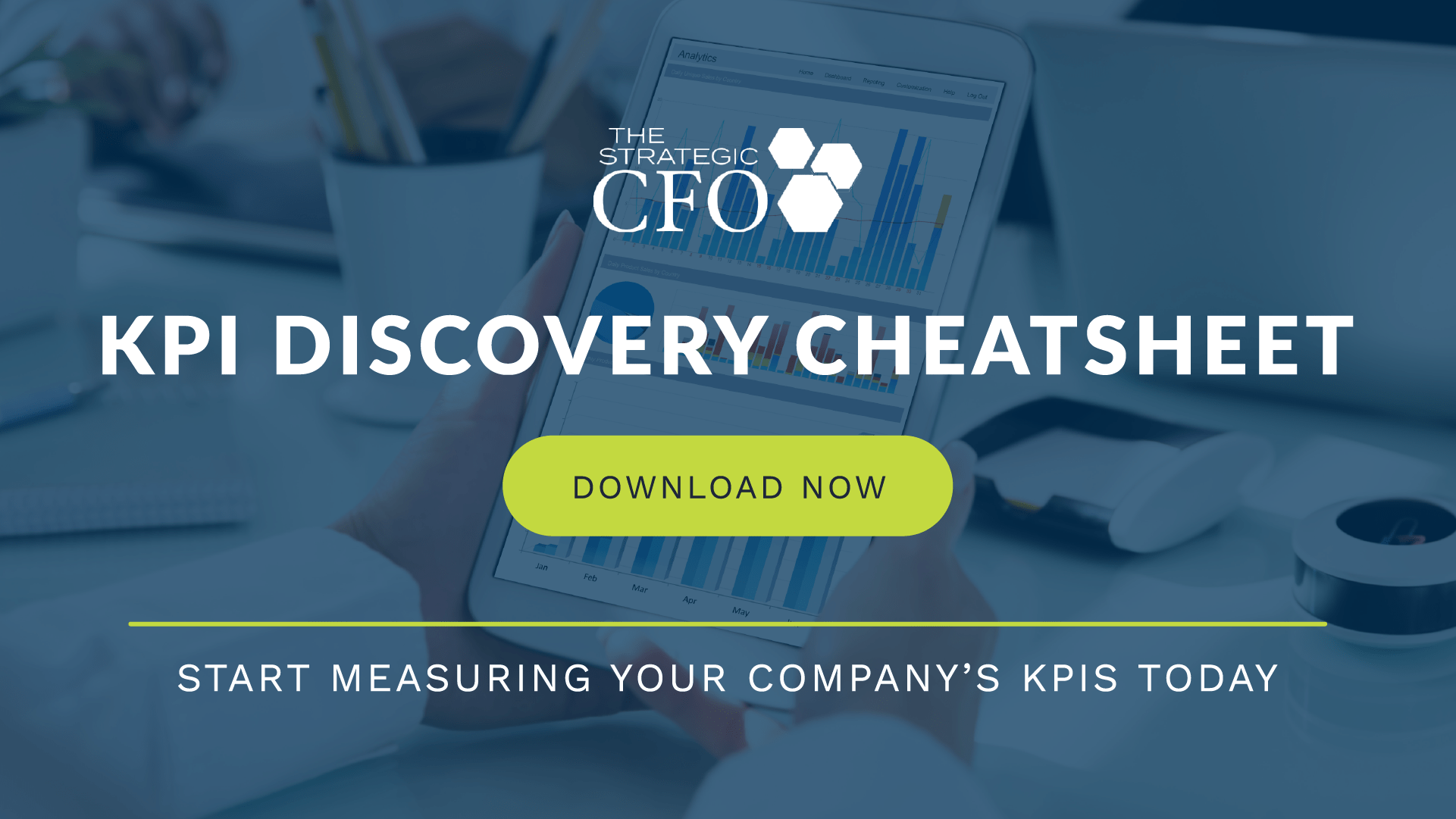 [box]Strategic CFO Lab Member Extra
Access your Flash Report Execution Plan in SCFO Lab. The step-by-step plan to create a dashboard to measure productivity, profitability, and liquidity of your company.
Click here to access your Execution Plan. Not a Lab Member?
Click here to learn more about SCFO Labs[/box]