With so many people looking for work or trying to generate sales, networking has taken on a frenzy that I haven't seen in over ten years! Everyone is trying to reconnect or meet new people. I try to meet with as many people as possible but I am caught in a predicament.
Death By Networking
I am torn between leaving no stone unturned and possibly missing a good opportunity versus going broke by not generating sales. If I were to meet with everyone that requested a meeting when they wanted to meet, I would not generate any revenue. I would be spending all of my time on future relationships and not nurturing existing ones that will pay off today.
On the other hand there are some very talented people out there forging new relationships. So of these contacts will lead to future sales or opportunities.
Networking Strategies
In an attempt to balance future opportunities with current sales needs I have adopted the following strategies:
First, I limit my new introductions to no more than three per week on average.
Second, I first visit on the phone to decide how I might best help that individual. Sometimes all it takes to make a difference is to point someone to the right people.
Finally, for those individuals that I want to meet with I either bundle my meetings into one day or schedule the meetings on non-prime time hours (either breakfast or after work).
Regardless of the burden it is important for all of us to help each other. I believe the axiom that if you help others get what they want (or need) they will help you in return! Need guidance in networking? Download your free Networking for Introverts guide and start building your network today.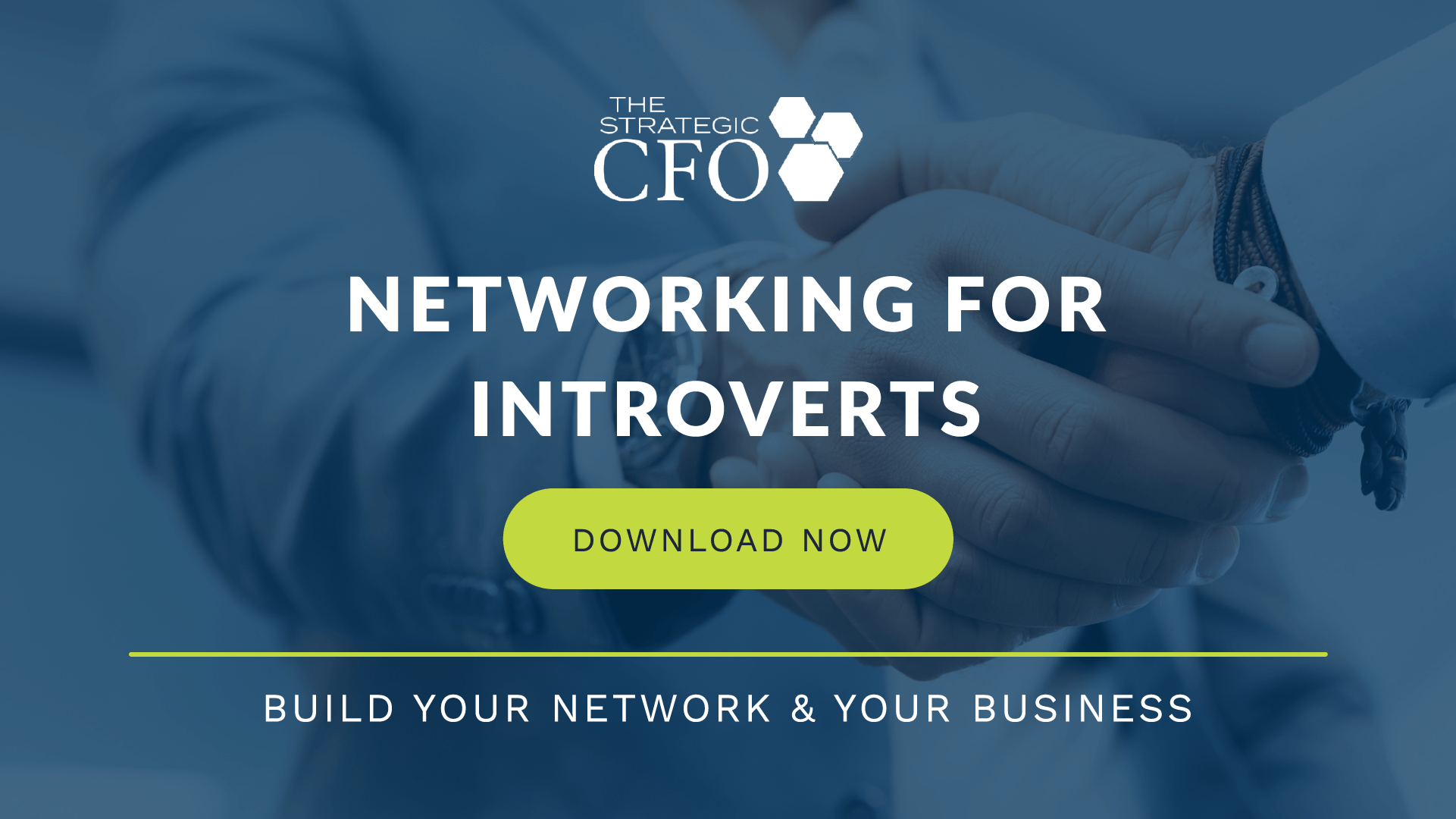 [box]Strategic CFO Lab Member Extra
Access your Projections Execution Plan in SCFO Lab. The step-by-step plan to get ahead of your cash flow.
Click here to access your Execution Plan. Not a Lab Member?
Click here to learn more about SCFO Labs[/box]