See Also:
Net Present Value versus Internal Rate of Return
Discounted Cash Flow Analysis
Internal Rate of Return Method
Net Present Value Method
Free Cash Flow Analysis
Discounted Cash Flow versus Internal Rate of Return
A lot of people get confused about discounted cash flows (DCF) and its relation or difference to the net present value (NPV) and the internal rate of return (IRR). In fact, the internal rate of return and the net present value are a type of discounted cash flows analysis. Both the NPV and the IRR require taking estimated future payments from a project and discounting them into the Present Value (PV).
The difference in short between the NPV and the IRR is that the NPV shows a projects estimated return in monetary units and the internal rate of return reveals the percentage return needed to break even. In fact the IRR is the return needed for the NPV to hit 0. Further analysis of the difference between the NPV vs IRR can be found in the article NPV vs IRR.
If you're looking to sell your company in the near future, download the free Top 10 Destroyers of Value whitepaper to learn how to maximize your value. Don't let the destroyers take money away from you!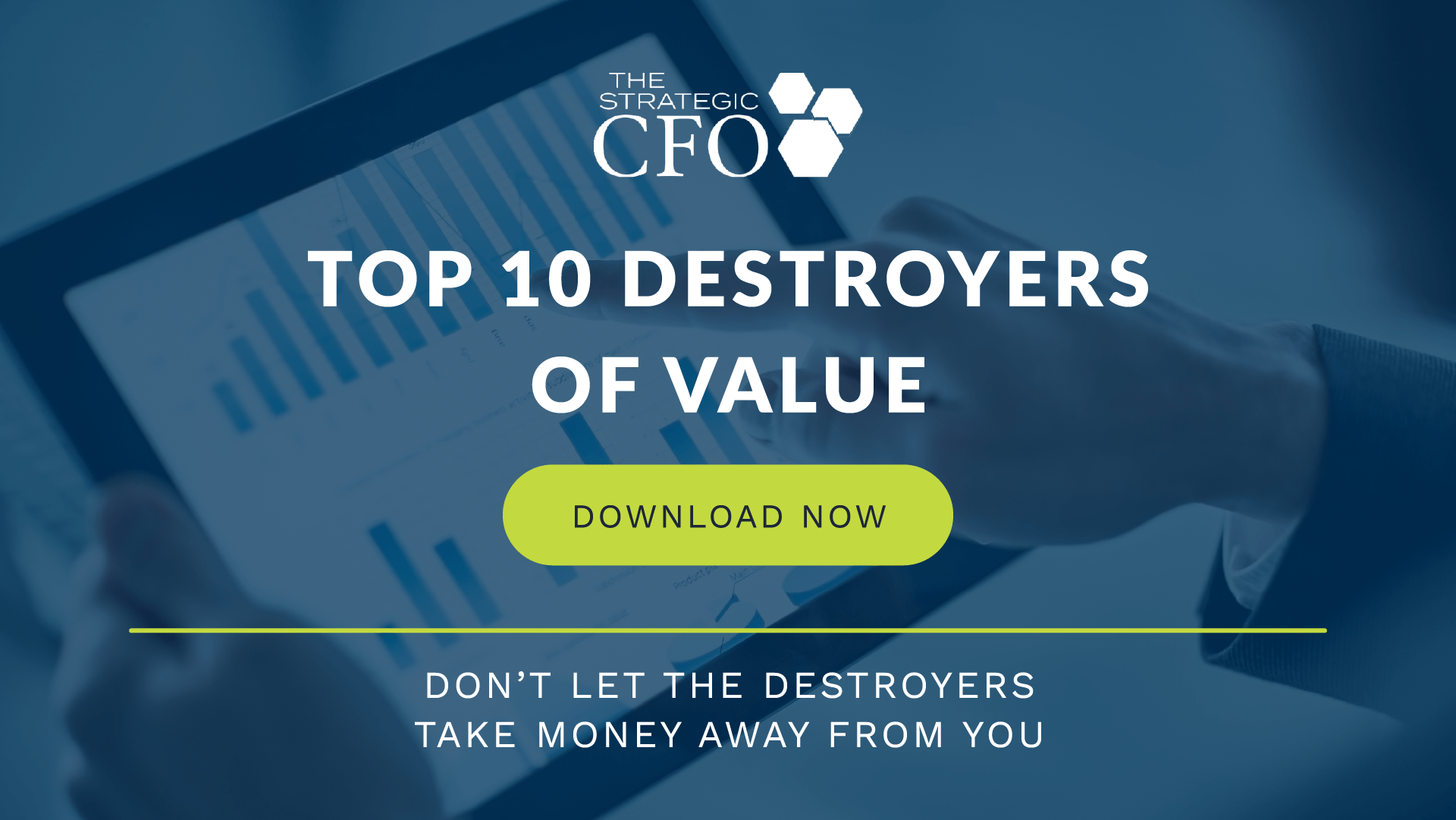 [box]Strategic CFO Lab Member Extra
Access your Exit Strategy Checklist Execution Plan in SCFO Lab. The step-by-step plan to get the most value out of your company when you sell.
Click here to access your Execution Plan. Not a Lab Member?
Click here to learn more about SCFO Labs[/box]