The holiday season is upon us and the New Year will be here before we know it. For most business owners, this is also the season of financial planning and budgeting for 2013. Some have even gone through the budgeting and forecasting process to be better prepared for the upcoming year. But have you ever wondered about the necessity of doing both a budget and a forecast? Do you even know the difference between budgets and forecasting? Often, the terms are used interchangeably.
Budgets and Forecasting
While this topic has often been the subject of debate, the budget and forecast differences are actually very clear. The success of any business is dependent upon the handling and management of the finances. This is exactly why knowing the relationship between these two important tools is not only useful in planning for the future, but is also excellent for keeping the business moving forward throughout the year. Here's an excerpt from wikicfo.com highlighting how budgets and forecasts are different, but how both can be very useful tools for business owners and key decision makers when it comes to the financial planning of the company…
Budgeting can be a good tool to use to help plan the future of the business; however a greater predictor of future behavior is past behavior. The purpose of investing time to create a financial forecast is to predict the future based upon certain assumptions while using the past to defend those assumptions.
Read the full article here.
If you need help creating an accurate forecast, then download our free Goldilocks Sales Method whitepaper to project accurately.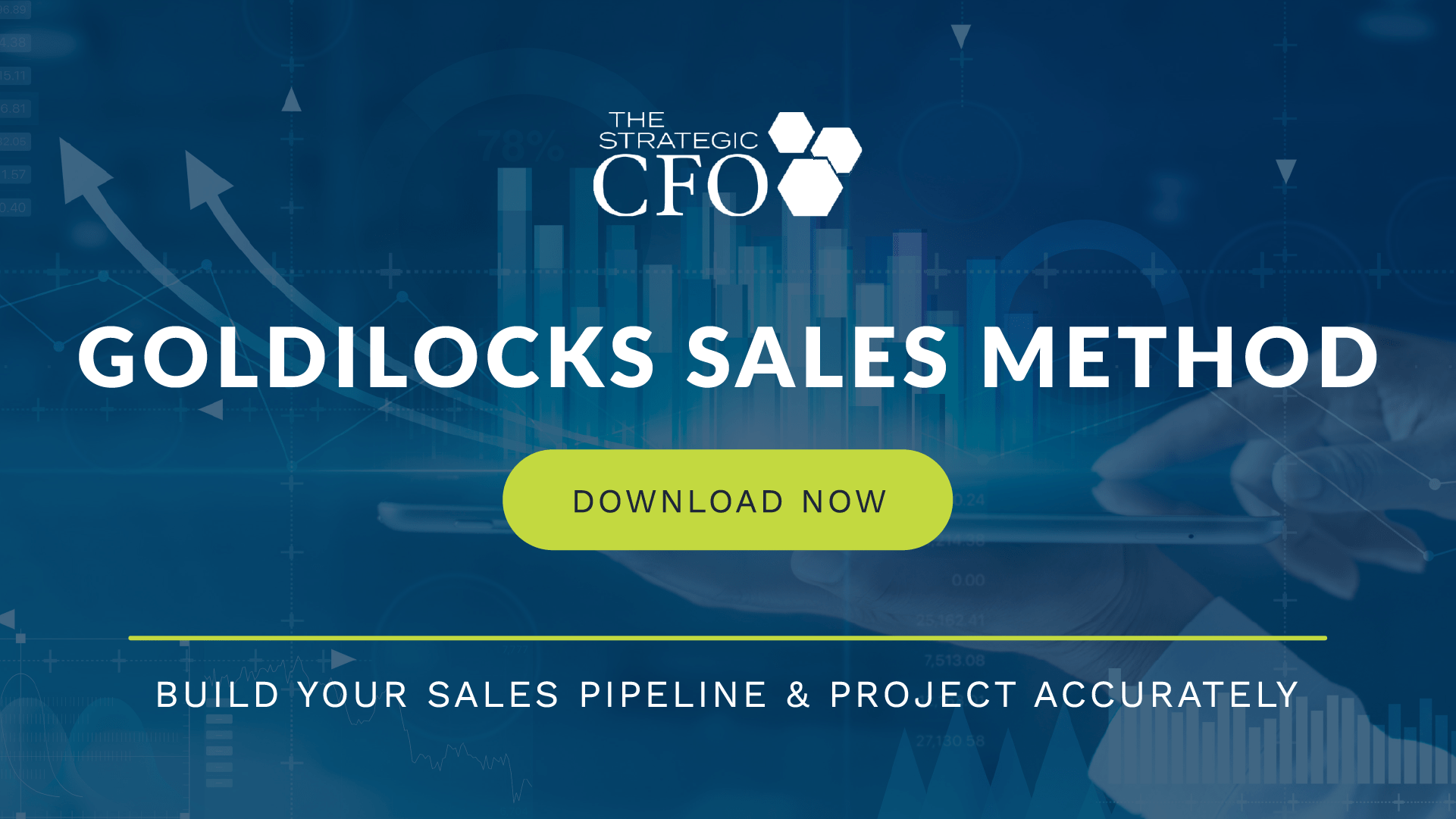 [box]
Strategic CFO Lab Member Extra
Access your Flash Report Execution Plan in SCFO Lab. The step-by-step plan will help you manage your company before you prepare your financial statements.
Click here
 to access your Execution Plan. Not a Lab Member?
Click here
 to learn more about SCFO Labs[/box]