See Also:
Variable vs Fixed Cost
Marginal Costs
Semi Variable Costs
Standard Costing System
How to Prepare a Break Even Analysis
Fixed Costs Definition
In accounting, fixed costs refer to costs that do not vary with production volume. They remain relatively constant regardless of the company's level of production or business activity. Fixed costs are in contrast to variable costs, which increase or decrease with the company's level of production or business activity. Together, fixed costs and variable costs comprise the total cost of production.
A fixed cost does not necessarily remain perfectly constant. It can vary. But they do not vary correspondingly with production or business activity. For example, certain factors may cause a company's utility bills to go up. An uncommonly hot summer may require more air-conditioning and higher energy bills. This fluctuation in a fixed cost, however, has no relation to the level of the company's business activity so it is still considered a fixed cost.
In accounting, all costs can be described as either fixed costs or variable costs. Variable costs are inventoriable costs – they are allocated to units of production and recorded in inventory accounts, such as cost of goods sold. Fixed costs, on the other hand, are all costs that are not inventoriable costs. All costs that do not fluctuate directly with production volume are fixed costs. These costs include indirect costs and manufacturing overhead costs.
---
If you're struggling to identify your company's economics, download the free Know Your Economics Worksheet.
[button link="https://strategiccfo.com/know-your-economics-wkst?utm_source=wiki&utm_medium=button%20cta" bg_color="#eb6500″]Download The Know Your Economics Worksheet[/button]
---
Fixed Costs Examples
Good examples of fixed costs include rental payments and utility bills. If a widget-producing company operates out of a building, it must pay rent and utility bills for its space. During a month in which widget sales are very high, the company pays a set rate for rent and utility bills. During a month in which widget sales are slow, the company still pays the same rent and the same utility bills. Rent and utility bills do not fluctuate with the level of business activity.
Fixed Costs and Decision-Making
When making production-related decisions, should managers consider fixed costs? Generally speaking, variable costs are more relevant to production decisions than fixed costs.
For example, if a manager is deciding between keeping production levels constant or increasing production, the primary factors in this decision will be the incremental or marginal costs of the production of additional units of output, and not the fixed costs related to the operations that cannot be altered and will not change with the level of production. Therefore, in most straightforward instances, fixed costs are not relevant for production decision, and incremental costs, or variable costs, are relevant for these decisions.
Want to check if your unit economics are sound?  Download your free guide here.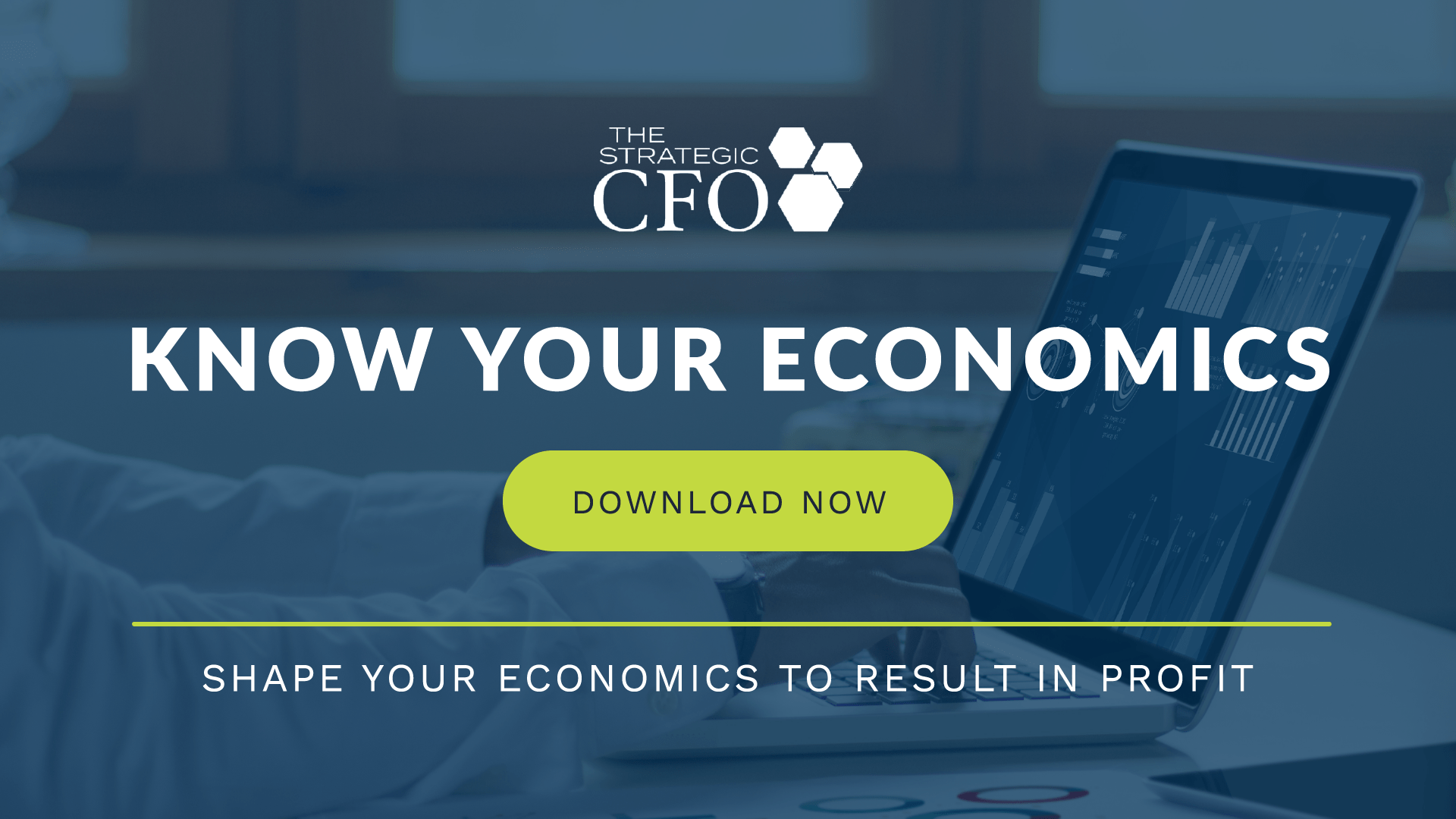 [box]Strategic CFO Lab Member Extra
Access your Projections Execution Plan in SCFO Lab. The step-by-step plan to get ahead of your cash flow.
Click here to access your Execution Plan. Not a Lab Member?
Click here to learn more about SCFO Labs[/box]