In last week's issue of the Houston Business Journal, Molly Ryan reports on how businesses in Houston are looking to augment the leadership of their companies by outsourcing their C-suite executive positions.  Ryan interviewed several leaders and clients of Houston-area outsourced executives firms, myself included, to get their perspective on what is driving the trend and who the primary consumers of these services are.
Should You Outsource Your C-Suite?
One of the reasons for executive outsourcing is technology. Art Saxby, founder and principal of Chief Outsiders, explains, "Technology makes it so much easier to work remotely." This allows outsourcing firms to work on multiple clients from one location. Additionally, improvements in technology are affecting company structure. "I think there is a structural change going on in companies," says Martin Lindenberg of the Newport Board Group.  "Because of the rise of information technology and automation, companies are becoming flatter.  There isn't a need for as many layers in management. The result is, they are becoming leaner. And it is more cost-effective to bring in an outsourced experienced executive." We have also seen that computerized accounting practices have greatly contributed to our company's growth.  The streamlining of day-to-day accounting has led to smaller accounting departments that don't always need a full-time CFO.
Who Is Hiring Outsourced Executives
So who is hiring these part-time executives?  Outsourced executives are ideal in mid-sized companies. They need the executive's expertise and leadership, but they can't always afford to have them full-time.  Fortunately, Houston has many mid-sized, entrepreneurial businesses. Ryan interviewed Marshall Hoffman (owner of Steel Supply, LP) and me as part of his research on outsourced executives. Watch the following video from HBJ's website of Hoffman discussing his decision to hire a part-time CFO:

The full article can be found here. If you want to learn more financial leadership skills, then download the free 7 Habits of Highly Effective CFOs.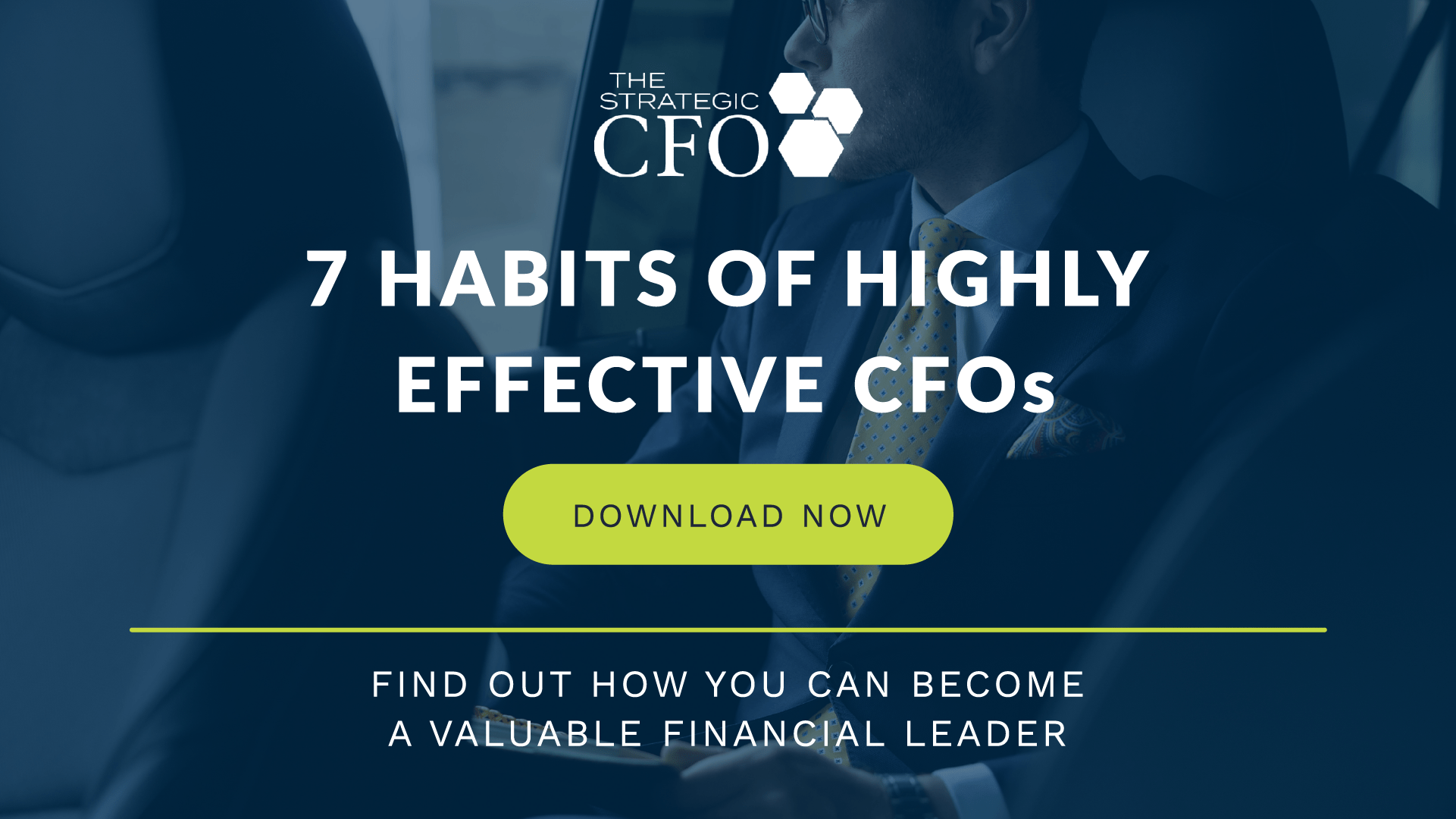 [box]
Strategic CFO Lab Member Extra
Access your Flash Report Execution Plan in SCFO Lab. The step-by-step plan to manage your company before your financial statements are prepared.
Click here
 to access your Execution Plan. Not a Lab Member?
Click here
 to learn more about SCFO Labs[/box]