The US Department of Labor issued a report yesterday detailing expected changes in US job growth or employment over the next decade.
Employment in Services to Dominate US Job Growth
The US expects service related jobs to constitute virtually all (96%) jobs created through 2018. The health care industry employment constituting a significant portion.
Whereas, the US expects manufacturing employment to continue its long decline. The recent recession accelerated it to the tune of two million manufacturing jobs.
In addition, the US expects a third of new job openings to require educational attainments past the high school level.
All in all, this report seems to confirm that the basic trends in the US economy over the last four decades will continue. In that time, the country has moved from an exporting creditor nation with a large manufacturing base to an importing debtor nation heavily dependent on the technical and financial service industries for economic growth.
Click here for the actual report.
If you want to determine which candidates are the right fit for your company, then use our 5 Guiding Principles For Recruiting a Star-Quality Team.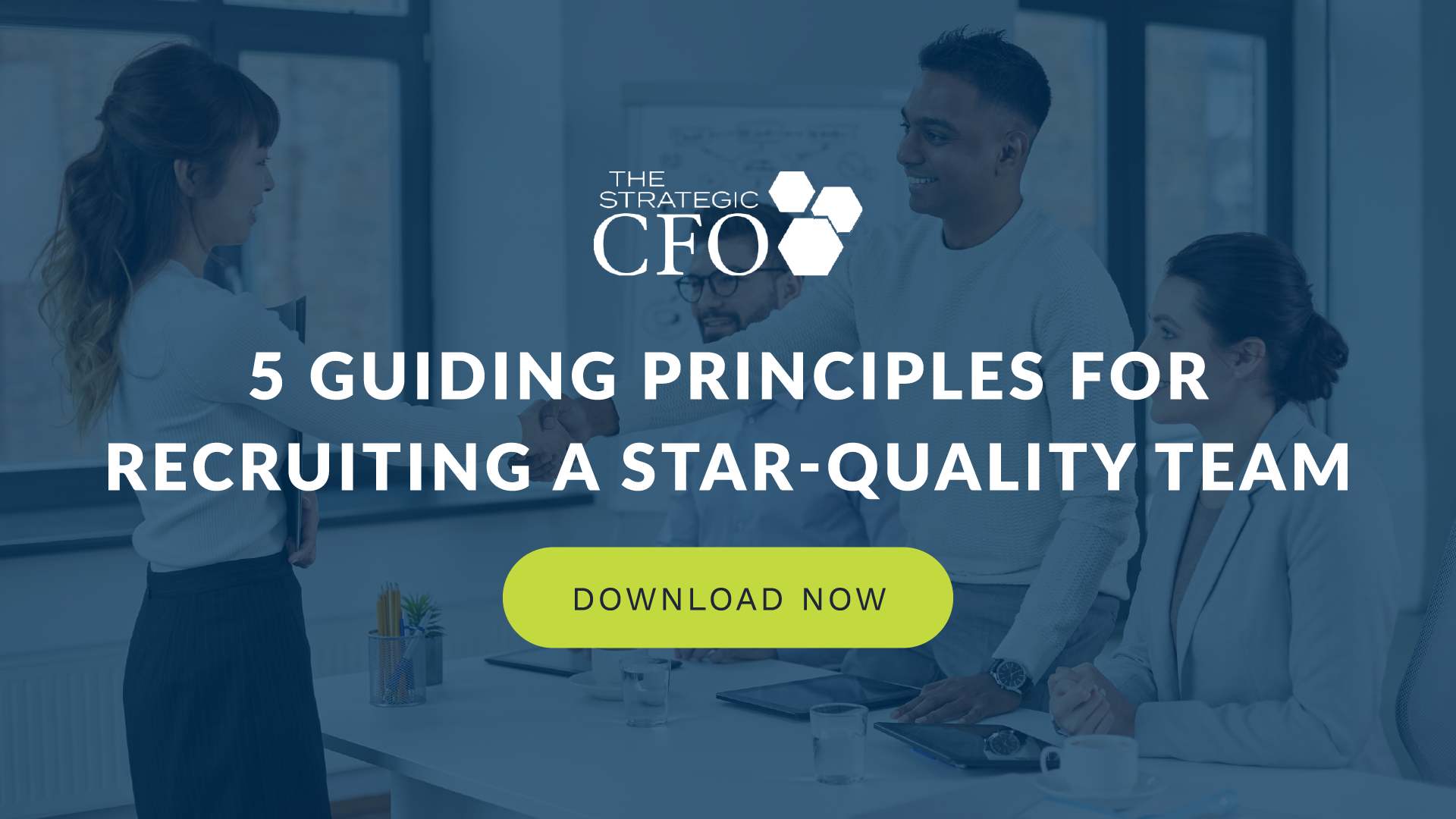 [box]Strategic CFO Lab Member Extra
Access your Recruiting Manual Execution Plan in SCFO Lab. The step-by-step plan recruit the best talent as well as avoid hiring duds.
Click here to access your Execution Plan. Not a Lab Member?
Click here to learn more about SCFO Labs[/box]