An article published recently in the Journal makes the case that smaller companies should pay attention to certain economic indicators, such as the Producer Price Index (PPI), unemployment rates, and consumer confidence. Yet most smaller companies take what the market will bear, and sell and buy in markets which are impacted by much more narrow factors than the general economic environment. Not to mention that many of these indicators are lagging indicators rather than leading.
Should You Pay Attention to Economic Indicators?
Not that looking for signs of what's to come is necessarily without value for your business. What I took from the article is that it is important to know what drives your business. Also, it is important to review the pricing of your products and/or services, as well as that of your vendors.
Still, it is worth your while to know how your company makes money. Which factors drive your earnings? How does operational performance connect with your profitability? Knowing the economics of your business is important in improving your profits and cash flow. What is your gross profit margin percentage? How much can you increase profits through a price increase versus through an improvement in productivity? Perhaps once you know your P&L statement inside and out and maximize the factors that impact that the most will it be worthwhile to consider the indicators that the popular business press bombard us with abandon.
If you want to find out more about how you could utilize your unit economics to add more value, then click here to download the Know Your Economics Worksheet.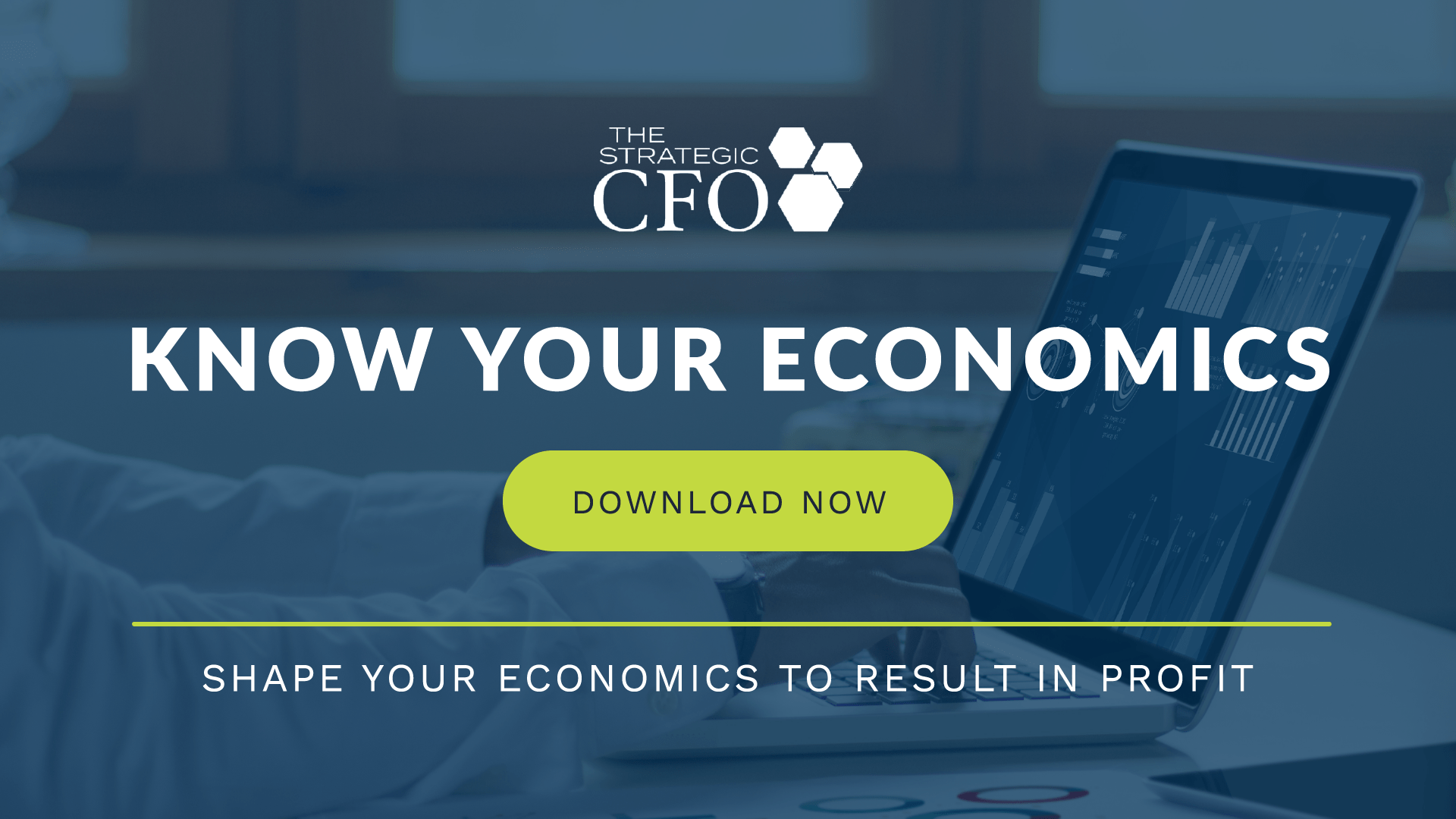 [box]Strategic CFO Lab Member Extra
Access your Strategic Pricing Model Execution Plan in SCFO Lab. The step-by-step plan to set your prices to maximize profits.
Click here to access your Execution Plan. Not a Lab Member?
Click here to learn more about SCFO Labs[/box]