This past Friday, more than 400 people gathered at the Hilton Post Oak for the HBJ CFO of the Year awards luncheon to recognize excellence in Houston-area financial leadership. Winners from each of the 10 categories were chosen from a pool of 60 nominees. They were then narrowed down to a field of 29 finalists. Check out the gallery above for photos from the event.
And the Winner Is… Geri Pacheco
The winner for the Small Private Business category was Geri Pacheco, CFO of Arch-Con Corporation (pictured above). While Arch-Con doubled its growth from 2011 to 2012, Geri stated in an interview with the HBJ that the accomplishment she was most proud of was her ability to manage cash during the economic downturn.
"Because I have worked in multiple industries at various points in their life cycles, I was able to provide expert counsel on cash management and help carry the company through a period of profit loss and revenue decline," she said.
When asked what's the biggest mistake a CFO can make, Geri responded,
"Not keeping an eye on the cash. The old adage of 'cash is king' is never truer than in a small, entrepreneurial environment."
Geri's ability to successfully manage the cash required to fuel Arch-Con's tremendous growth no doubt gave the CFO of the Year judges good reason to choose her as their winner. Congratulations, Geri!
Small Private Business Winner
Also a finalist in the Small Private Business category was Leonard Schluns, VP Finance of Steel Supply LP. In 2012, Leonard provided financial leadership for his business by taking a look at the company as a whole, identifying areas for improvement, and developing and implementing strategies to achieve and manage results. He listed his proudest accomplishment as "taking an already successful business model and improving upon it so that every aspect of the organization is stronger".
Excellence in Leadership
We at SCFO are very honored to say that these two shining examples of excellence in financial leadership were participants in our Coaching Program; Geri in 2011 and Leonard in 2012. To see these two recognized for their accomplishments is especially rewarding to those of us who have witnessed their journey to success. We strive for all future participants achieve the same positive results as these guys. We're proud of you Geri and Leonard!
Check out this week's Houston Business Journal for the complete list of winners and finalists.
For more information about our Coaching Program, please join us for a complimentary informational breakfast on Wednesday, September 25th. Click here to sign up.
To learn more financial leadership skills, download the free 7 Habits of Highly Effective CFOs. Find out how you can become a more valuable financial leader.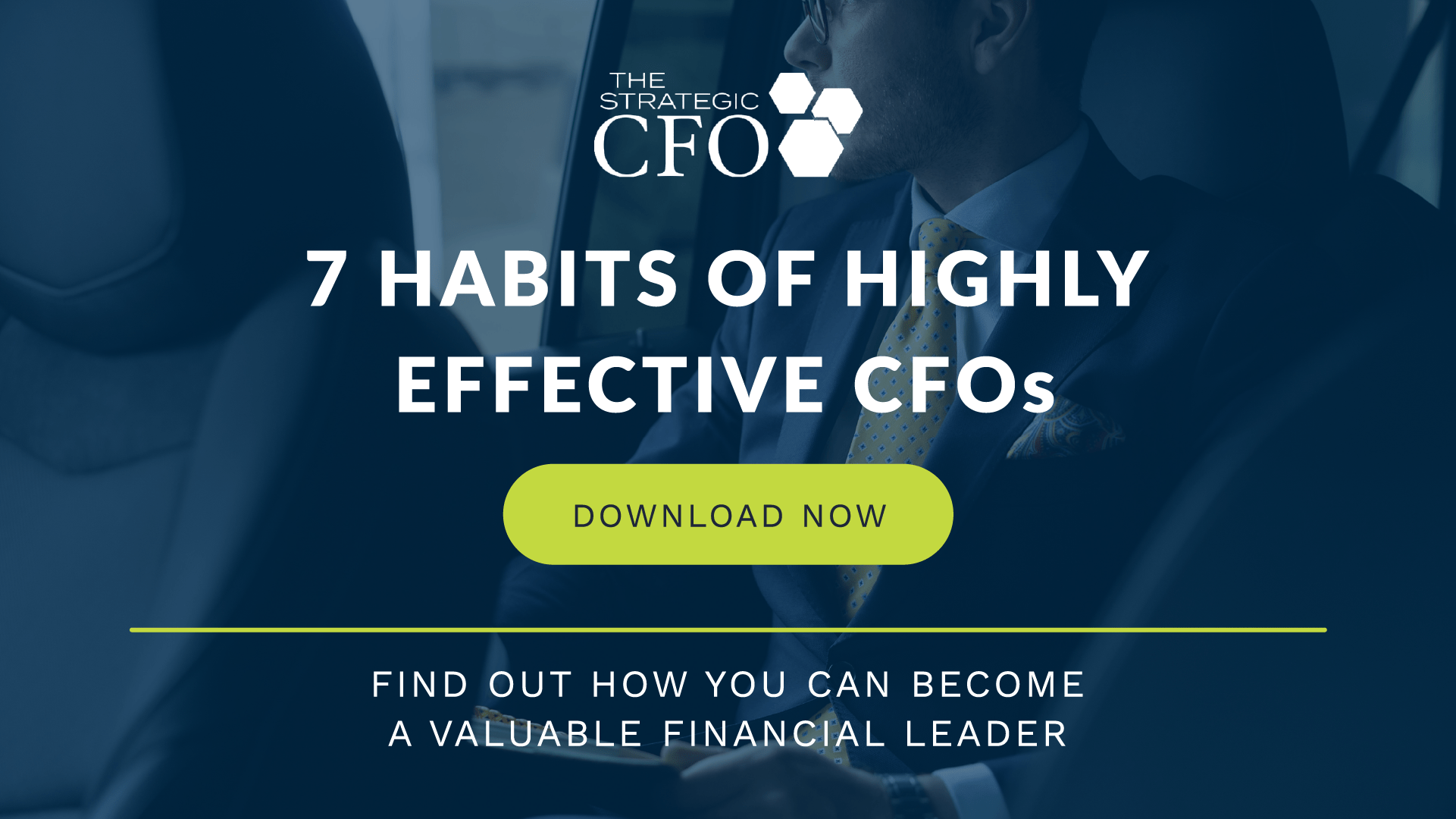 [box]
Strategic CFO Lab Member Extra
Access your Flash Report Execution Plan in SCFO Lab. The step-by-step plan to manage your company before your financial statements are prepared.
Click here
to access your Execution Plan. Not a Lab Member?
Click here
to learn more about SCFO Labs[/box]