See Also:
Organizational Structure
Advantages of Decentralization
Advantages and Disadvantages of Centralization
Under certain conditions a centralized organizational structure can be advantageous. In a centralized organization structure, the centralized authority may have a better perspective on the big picture of the organization and how the subunits of the organization fit together and this may make centralized authority optimal. If it is a young company and a small company it may be better to have centralized authority. And finally, if the upper management does not have much confidence in the lower level employees' ability to make and execute decisions properly, then a centralized organization structure would be beneficial.
[box](NOTE: Want to take your financial leadership to the next level? Download the 7 Habits of Highly Effective CFO's. It walks you through steps to accelerate your career in becoming a leader in your company. Get it here!)[/box]
On the other hand, if the company is large and mature having a centralized organization structure could hinder operational efficiency. Also, if lower-level employees and managers have specific ground-level information that can enhance operational performance, then a centralized organizational structure could be the wrong design. And finally, if using a centralized structure results in senior managers getting tied up in details at the lower level of operations, then perhaps a centralized organizational structure is hindering the company's performance.
In addition to choosing the right organization structure for your company, learn the 7 Habits of Highly Effective CFOs to find out how you can become a more valuable financial leader.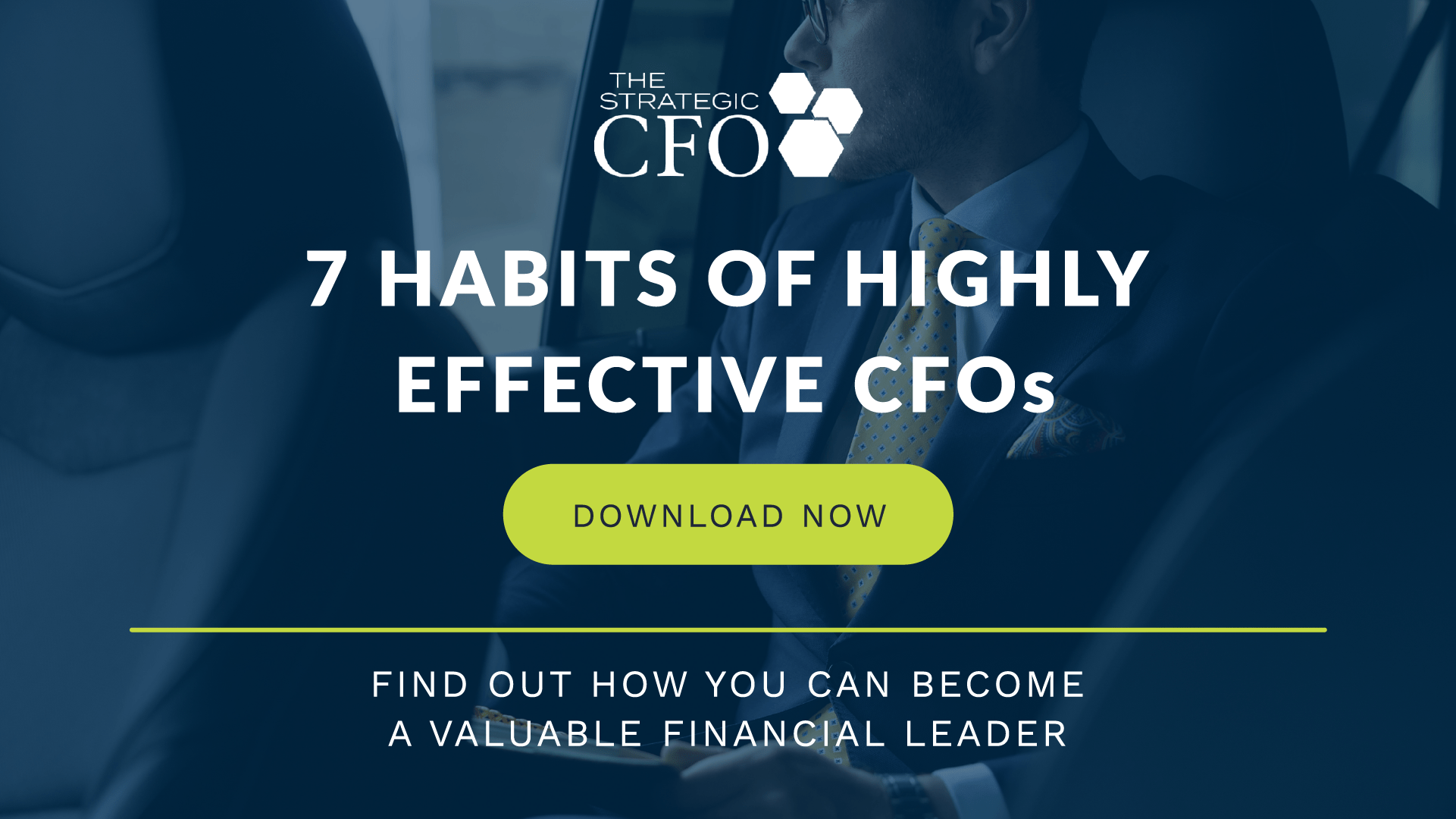 [box]
Strategic CFO Lab Member Extra
Access your Flash Report Execution Plan in SCFO Lab. The step-by-step plan to manage your company before your financial statements are prepared.
Click here
 to access your Execution Plan. Not a Lab Member?
Click here
 to learn more about SCFO Labs[/box]