Sorry, I couldn't resist the pun! Recently I have been visiting with several general contracting clients regarding the challenges they are facing. Both complained of the dramatic rise in construction costs in the face of a softening economy. Over the past 6 months construction costs have been increasing 1% – 2% per month for an annualized inflation rate of 12% to 20%.
What It Means For Construction Costs
These increases have made it difficult to manage the budgets for their projects. Projects that were awarded 6 months ago have seen dramatic price increases in almost every area. Steel prices, as we mentioned, have seen the most dramatic increase. In some projects the steel component has increase 50% over the past six months.
But that is not the only area. Equipment rental, PVC pipe (made from petrochemical feedstock), copper wiring and other basic material have all seen increases. Finally, delivery costs to get the material to the job site have followed the price of gasoline.
So how are they managing the situation? One strategy is to lock in their subs prices within seven days of being awarded the contract. One contractor notified the sub on the eighth day and received a price increase of $20,000. He later negotiated it back down to $2,000 (which he couldn't pass on to the customer.)
Other strategies include negotiating price increases with customers or factoring in modest price increases in their original bid. Either way it will be interesting to see how rising replacement cost vs falling demand affects real estate values.
Download your free External Analysis whitepaper that guides you through overcoming obstacles and preparing how your company is going to react to external factors.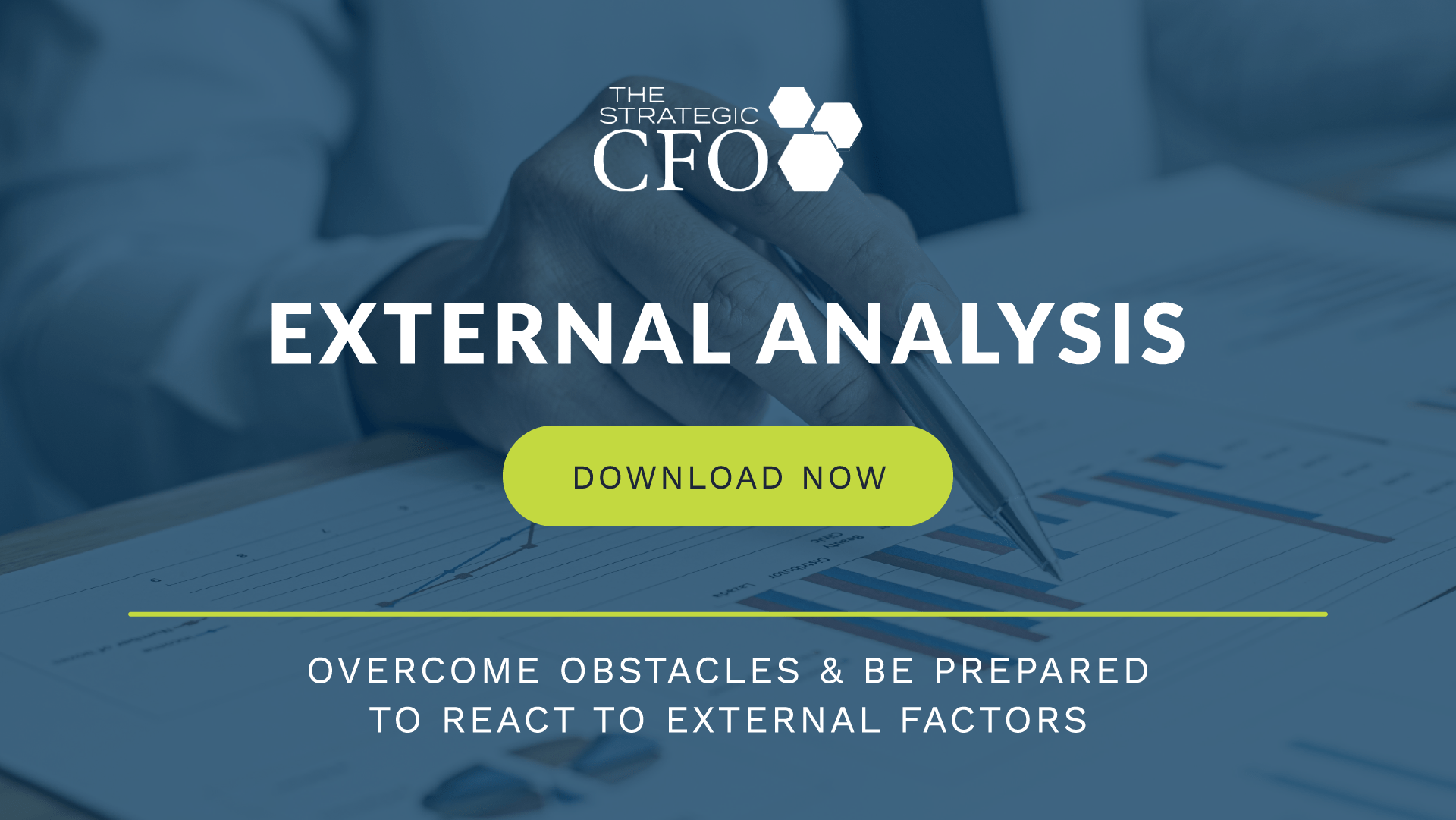 [box]Strategic CFO Lab Member Extra
Access your Projections Execution Plan in SCFO Lab. The step-by-step plan to get ahead of your cash flow.
Click here to access your Execution Plan. Not a Lab Member?
Click here to learn more about SCFO Labs[/box]