Learn how to develop a daily cash report in today's blog. Use the Daily Cash Report to report on the daily cash balance and to help manage cash on a weekly basis. This tool is especially useful when entering a situation where active cash management is required for your daily cash flow. The daily cash report template is used best as a tactical, active cash management tool. Knowing your daily cash position as well as your weekly cash commitments will give you added impetus to collect money and/or to generate revenues.
How to Develop a Daily Cash Report
Why use a daily cash report? Often CFO/Controllers when facing a cash crunch manage cash by reviewing the online bank balance. Though easy to do this number is not accurate. It does not take into consideration outstanding checks. Another symptom of a cash crunch is that accounting falls behind in processing information. By preparing this daily cash flow forecast or projection you force the accounting department to stay current with posting transactions.
This tool is also helpful when used in conjunction with the Thirteen Week Cash Flow Projection. It is helpful to think of the 13-Week Cash Flow Report as giving you the strategic big picture needs, while the Daily Cash Flow Report provides a more tactical level measure of your firm's cash position. You can tie a week's worth of cash receipts and cash disbursements as reported in the Daily Cash Report to the 13- Week Cash Flow Report….
More at WikiCFO.com
For more tips on how to improve cash flow, click here to access our 25 Ways to Improve Cash Flow whitepaper.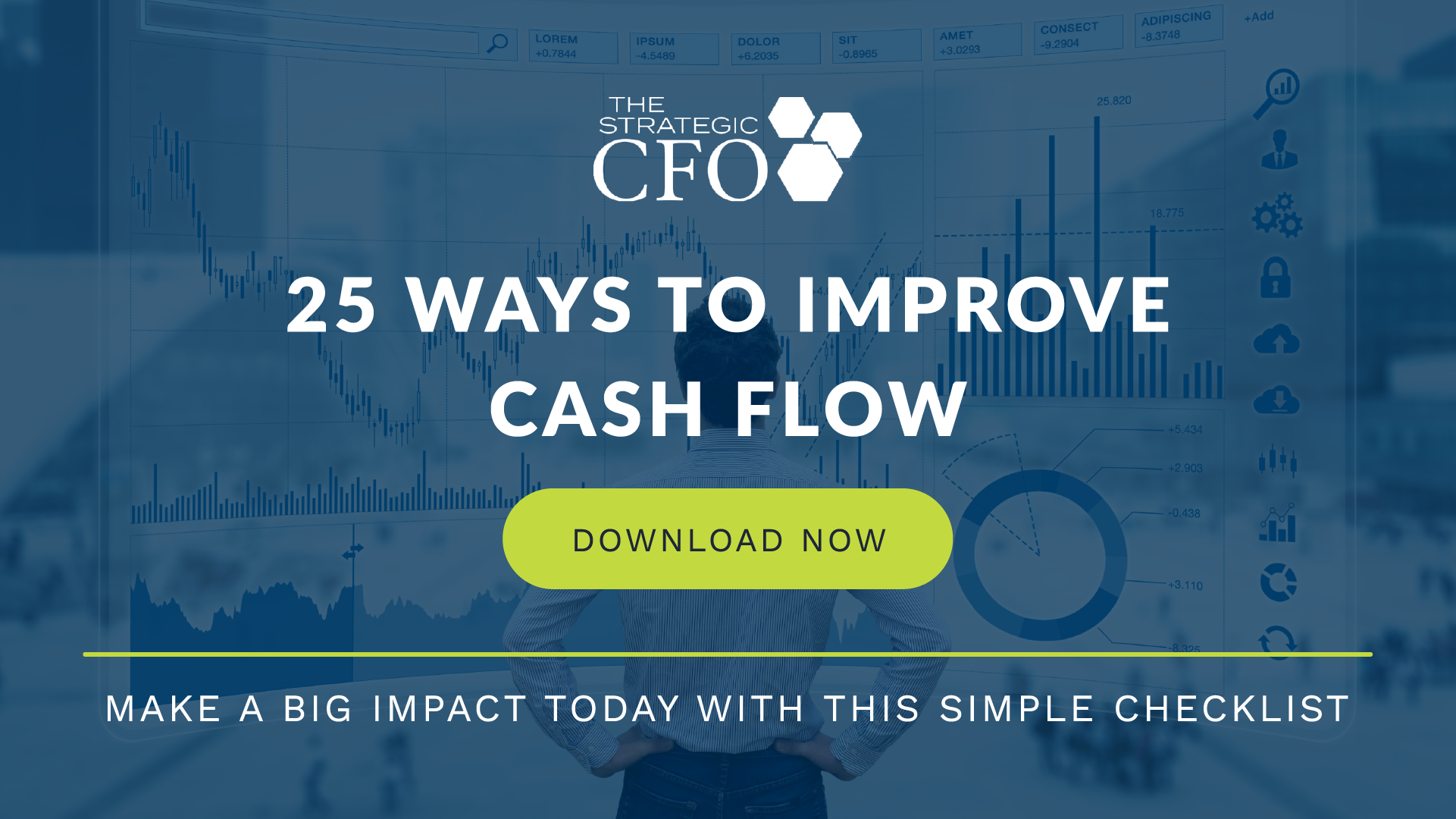 [box]
Strategic CFO Lab Member Extra
Access your Strategic Pricing Model Execution Plan in SCFO Lab. The step-by-step plan to set your prices to maximize profits.
Click here
 to access your Execution Plan. Not a Lab Member?
Click here
to learn more about SCFO Labs[/box]