The Strategic Coach is a program developed by an entrepreneur for entrepreneurs. I am fortunate enough to have the opportunity to be a new student this year. We meet once a quarter in Chicago with 30 other entrepreneurs and learn how to spend our time better and create our companies to be all they can be, while finding a balance between personal and work life. I met so many wonderful people and am happy we will spend the next year together growing our businesses.
My First Day At Strategic Coach
I have pages of take-aways from my first class, but a few that I found important to share.
– It is important to get away and unplug to renew your mind, so you can really focus on your business.
– The importance of writing down your dreams and planning each day of your life. What I mean by that is nothing is too big and can not be accomplished without the proper plans. Until an idea comes out of your head and you write it down, it cannot be accomplished.
– Entrepreneurs are truly a different breed. Entrepreneurs are individuals who organize and operate a business or businesses, taking on financial risk to do so because they believe in their own capabilities.
– Life is so much bigger than work, with proper planning free days will come more often. Yes people… there is such a thing as a free day.
– Surround yourself with different people. A team made up of "Me's" would spin its wheels.
I am looking forward to going back next quarter and seeing how what I have learned has grown our business, the future ideas that will come of it, and how it will help enrich my personal life. It will be exciting to see all the progress everyone else has made as well.
Take-Away
One of the take-away questions by Dan Sullivan who started the Program was "What is the single focus and activity that will keep you absolutely fascinated and motivated for the rest of your life?"
I invite you readers to ask yourself that question, it may change where you focus your time. I know it's a tough one, I am still pondering it….
One thing I know is that I am happy The Strategic CFO gets to work with Entrepreneurs everyday, it is far different than corporate America.
Thanks for following our blog!!
To learn more financial leadership skills, download the free 7 Habits of Highly Effective CFOs.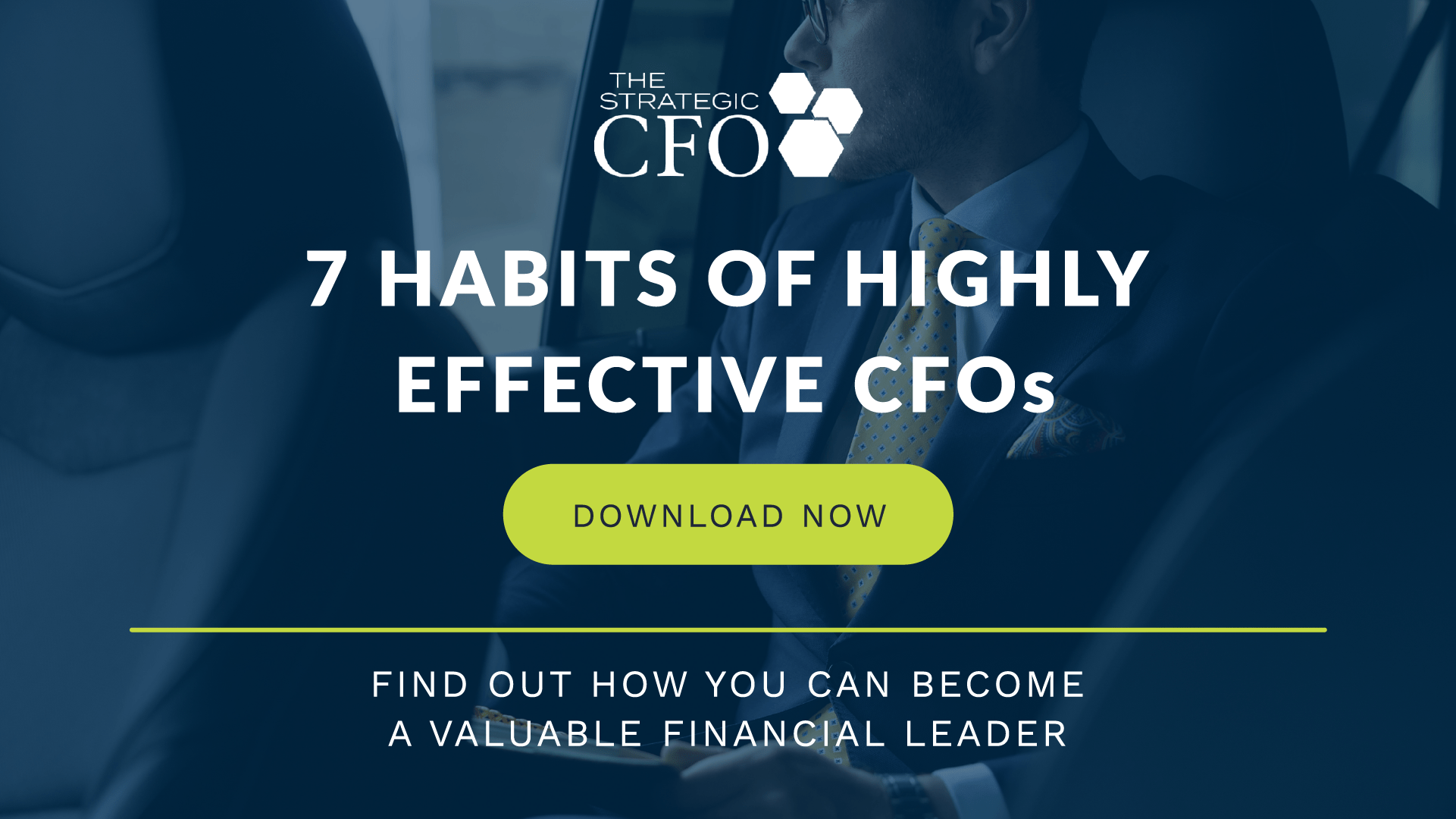 [box]
Strategic CFO Lab Member Extra
Access your Flash Report Execution Plan in SCFO Lab. The step-by-step plan to manage your company before your financial statements are prepared.
Click here
 to access your Execution Plan. Not a Lab Member?
Click here
 to learn more about SCFO Labs[/box]