Recently the Strategic CFO LinkedIn group surpassed the 10,000 membership mark! It is now the 3rd largest CFO group in LinkedIn out of a total of over 1,350 worldwide.
CFO LinkedIn Group
Started in 2008, the Strategic CFO LinkedIn group has been adding new members at a rate of 75 to 125 per week. These new members come from all around the world and are involved in all industries. More importantly, they are talking to each other! Each month there are 40 to 50 new discussions between professionals. The topics range from the economy to banking to cash flow.
Over 10,000 CFOs can't be wrong about the benefits of joining groups in LinkedIn! These CFOs are enhancing their professional image by being active in an organization that acts as a "thought leader" for their profession. Some members come to the group to see what their peers are saying about the issues they are facing in their companies and in their careers. Some visit to follow trends within their particular profession or industry. Still others use the group to guide their careers or to land that perfect job.
Often, CFOs feel that they are too busy to take the time to network. With groups such as this, these professionals get the chance to build their professional network without leaving their desk. Group membership also makes it easier for members to find each other should they need a referral for services outside of their home city or area of expertise.
Join Our LinkedIn Group
If you're not already a member of the Strategic CFO LinkedIn group, join today and see what all the buzz is about. Build on the image you have built to date.
P.S. Pass the word on to friends!
Need guidance in networking? Download your free Networking for Introverts guide and start building your network today.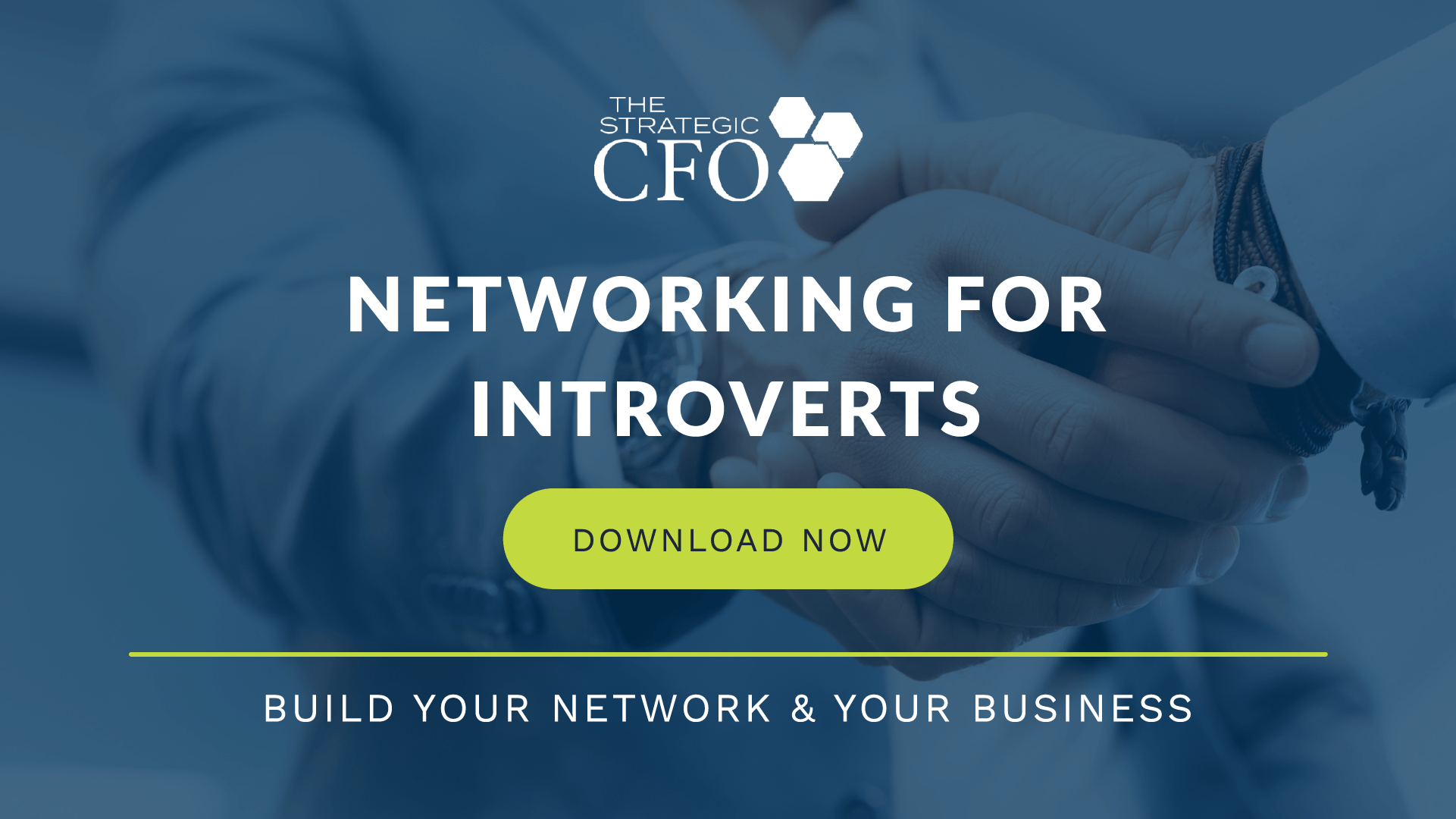 [box]Strategic CFO Lab Member Extra
Access your Flash Report Execution Plan in SCFO Lab. The step-by-step plan to manage your company before your financial statements are prepared.
Click here to access your Execution Plan. Not a Lab Member?
Click here to learn more about SCFO Labs[/box]