You have probably been reading in the news about the resurgence of inflation. Have you wondered what was driving the return to higher inflation? One of the most insidious driver is steel prices. You don't buy it directly, but, it affects everything you buy.
Over the past six months scrap steel prices have increased 100% to 180%. Pipe and tube prices have risen 40% to 100%. What are the drivers causing this dramatic run up in prices at a time that the US is going into a recession?
A major factor is the industry consolidation of iron ore/ scrap producers and the steel producers themselves. This factor coupled with the weak dollar results in strong pricing power on the part of the manufacuturers. The foreign producers can't import steel at competitive prices so the domestic manufacturers can increase prices with out much threat.
Finally, because of the strong international growth world wide demand for steel is at an alltime high. This results in domestic steel producers exporting more product oversees.
So when is this situation going to end? The answer: not any time soon. Until the dollar strengthens or the world economy slows we will be competing for a scarce commodity with the developing countries.
Download your free External Analysis whitepaper that guides you through overcoming obstacles and preparing how your company is going to react to external factors.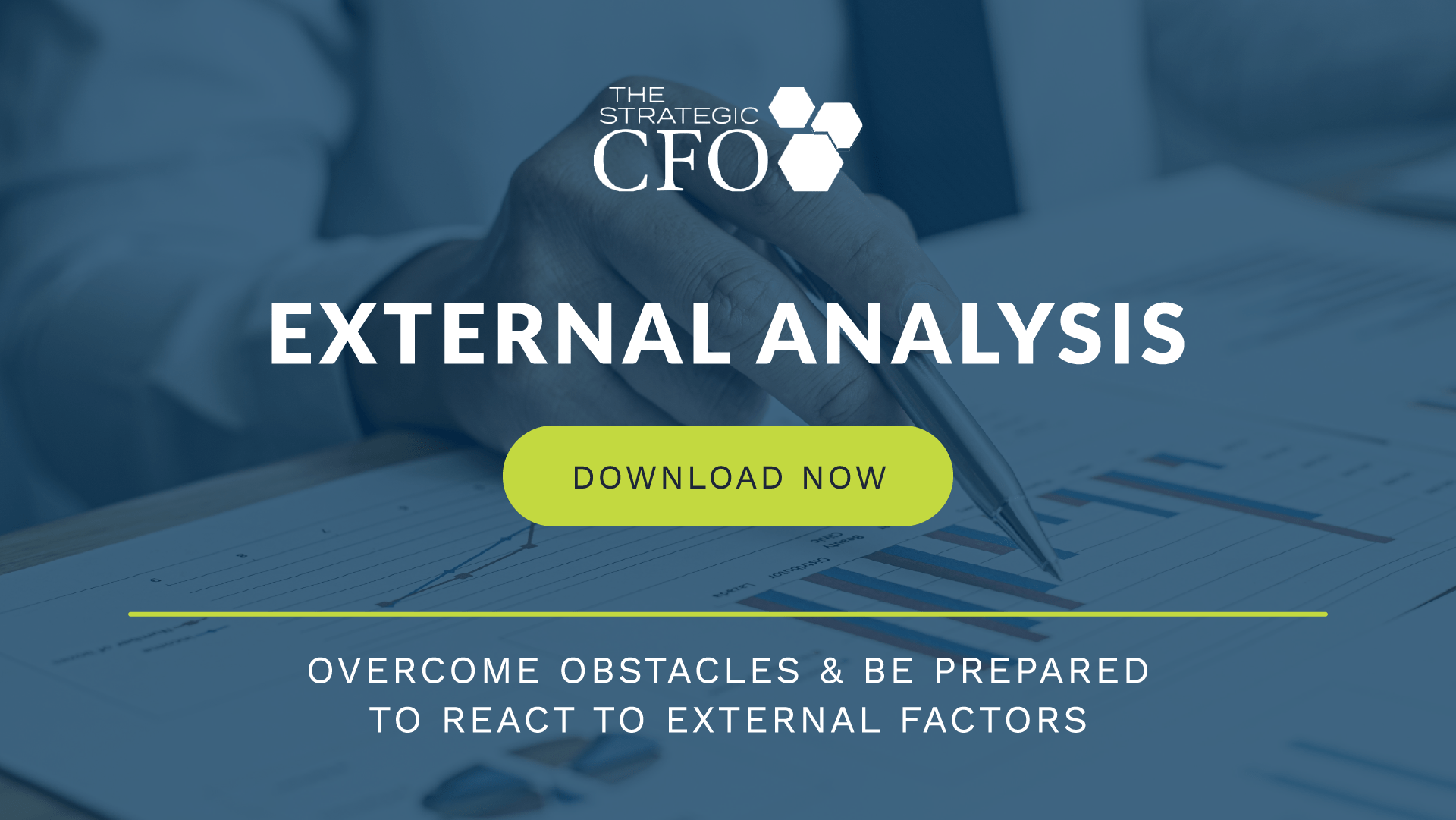 [box]Strategic CFO Lab Member Extra
Access your Projections Execution Plan in SCFO Lab. The step-by-step plan to get ahead of your cash flow.
Click here to access your Execution Plan. Not a Lab Member?
Click here to learn more about SCFO Labs[/box]