Jim Wilkinson, a 30-year financial executive, was a successful entrepreneur and investor as well as consultant to entrepreneurial companies. Since 1990, he advised entrepreneurs on the management and financing of their companies. Jim brought a passion for driving value in entrepreneurial companies and teaching CFOs how to become trusted advisors to those entrepreneurs.
Utilizing his unique combination of strategic finance, accounting, and management skills, Jim launched The Strategic CFO in 1999 after identifying a gap in the marketplace between audit-focused accounting firms and the often-limited financial skills in small to mid-cap companies. His expertise in financial reporting, banking relationships, financial information systems, and taxation enabled him to develop tools and processes that yielded improved cash flow and enhanced management reporting for clients. He built a highly-trained team of financial professionals that serve in critical roles within client companies.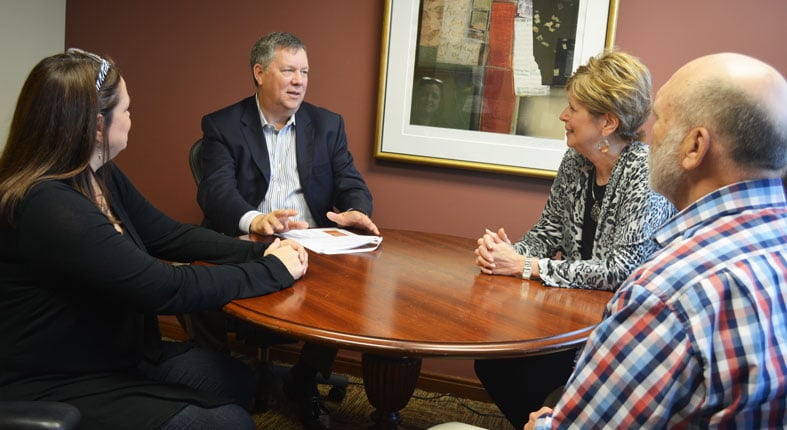 In 2010, Jim developed a coaching program to mentor CFOs and Controllers on the "art of being a CFO". He focused on the "soft skills" necessary to be a successful CFO to entrepreneurs which were not typically taught in formal education in his workshops.
In addition to his work with CFOs and entrepreneurs, Jim was an Adjunct Professor at the Wolff Center for Entrepreneurship at the University of Houston. His teaching style matched their focus of integrating real-world experience with traditional classroom education. He was passionate and instrumental in growing the mentorship program. All who worked with Jim will testify to his integrity, honesty, wisdom, generosity, and tremendous work ethic.
During this same 25-year period, Jim co-founded a private investment company, Capstone Funding, Ltd., whose primary investments included buying loans from financial institutions, forming real estate limited partnerships, and a "roll-up" of security alarm companies, which was later sold to a public company. It was through his strong financial skills and varied business experience that Jim identified and structured investments which have provided both the general partners and their investors superior returns over a 25-year period.
In addition, he served on the advisory boards of several privately held companies. He was also on the board of the Houston Chapter of the Entrepreneurs Organization.
Prior to managing these entities, Jim served in executive level positions for real estate and accounting firms. He began his career at Ernst & Young after earning a BBA from Texas A&M University. As a Certified Public Accountant, he created value for manufacturing, service, oilfield supply, and real estate development companies and joint ventures focusing on cost reduction, improved management reporting and enhanced controls and procedures.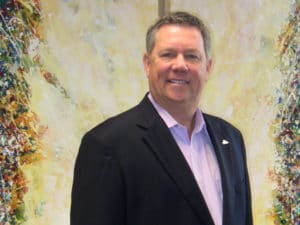 On Thursday, June 15, 2017, Jim – a devoted husband and father – unexpectedly passed away.
Jim is remembered for his warmth and hospitality, quick wit, and genuine love of people. He was creative, passionate, and particularly driven to help others find their "unique ability." Jim had a zest for life. Through his infectious laughter, Jim lit up the room, often laughing at his own jokes. He loved fishing, teasing people, and coming up with thought-provoking questions at the dinner table. He was the consummate host and had a gift for making people feel welcome and feel like family. Jim adored his wife of 34 years, Karen, and always said his daughters, Stephanie and Kristin, were his "two greatest accomplishments."
Jim is remembered by countless individuals and it is through his legacy The Strategic CFO continues to this day.