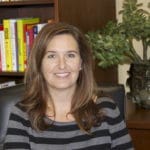 Lisa Knight, a Director with The Strategic CFO, began her fourteen-year career in financial management as an auditor for a Big 4 CPA firm where she worked with large public corporations, private businesses, benefit plans, and non-profit organizations. She has served clients in various industries such as oilfield services, construction, and healthcare.
As a consultant, Lisa has counseled a number of entrepreneurs in the financial management of their businesses in key areas such as financial statement preparation and analysis, operational efficiency and profitability, and software implementation.
In the past several years, Lisa has been involved in writing content and developing the written and visual materials for our coaching program for CFO/Controllers. Lisa brings an informative and organized agenda to our workshops with her unique combination of educator and accounting experiences. She is currently an active coach in our workshops.
Lisa received her Master of Accountancy degree from the University of Houston and is a Certified Public Accountant.
Lisa is no longer an employee at The Strategic CFO.
Contact Lisa Directly