You will receive the digital download of your purchase and the confirmation receipt of your purchase in the next few minutes.
In the meantime…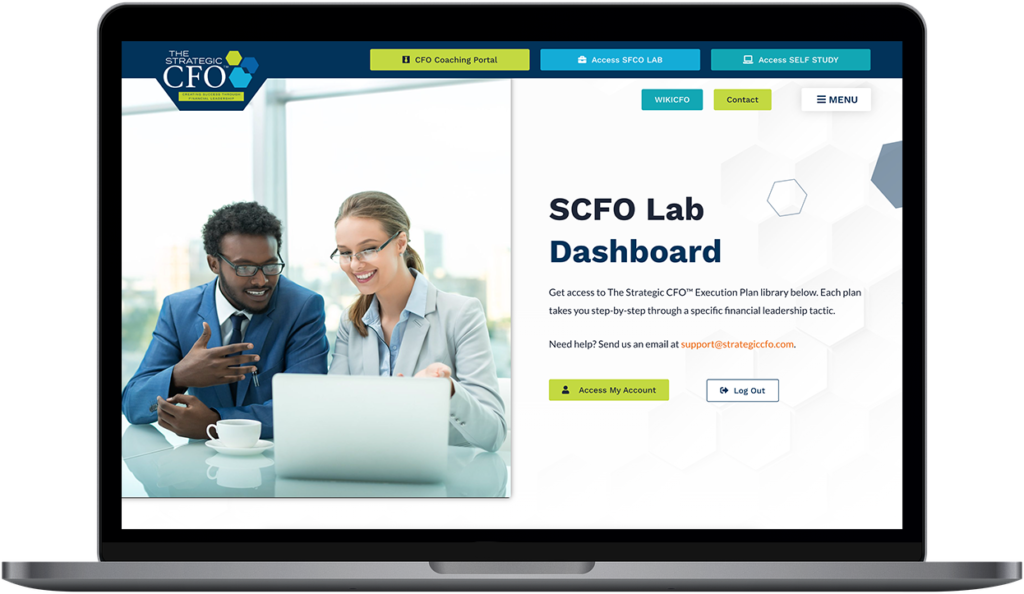 Access All Of Our Tools, Checklists, And Resources In The Scfo Lab
We create success through financial leadership. This platform was designed after over 20 years of consulting for companies. The SCFO Lab has all the tools, checklists, and resources that we use with OUR clients to unlock millions in profits and cash flow…
AND you can do the same!
Thinking about putting more tools in your toolbelt? Look no further…
Become a SCFO Lab member for only $47.90 a month.
OTHER EXECUTION PLANS INCLUDE
Dynamic Cash Flow Projections Tool
Establish the Flash Report
START YOUR FIRST COURSE TODAY.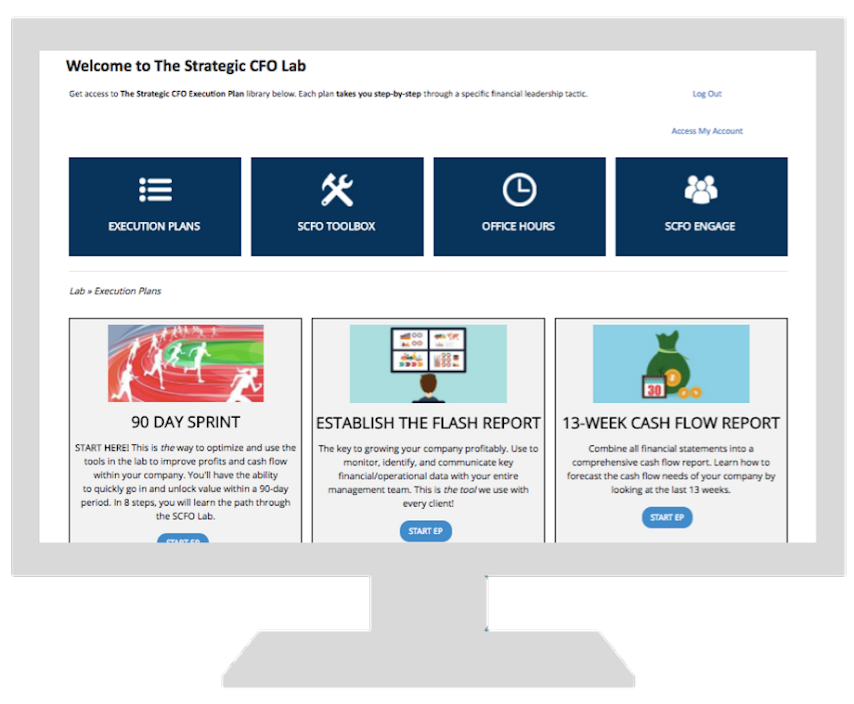 Here's How We Can Help You Develop Financial Leadership Skills
You have an awesome company. But your profits and cash flow need a little work… What now?
Now, you become a SCFO Lab member. With all the tools able to unlock millions of dollars in profits and cash flow, you could do the same in just 90 days. In addition, get the leadership skills you need to implement these changes in your company.
Here's what we do to get results like these.
Other Execution Plans In The Scfo Lab
Check out what's inside the SCFO Lab…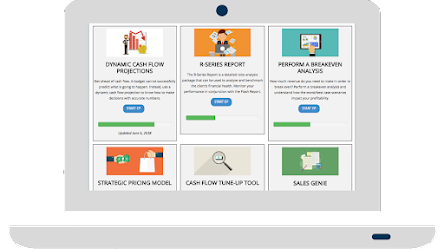 19+ Execution Plans...
There are 19+ Execution Plans, plus 23 whitepapers, recorded webinars and videos, access to the private SCFO Lab Community, and bimonthly Office Hours. AND it's all ready for you to start learning TODAY!
Flux Analysis
Identify areas of improvement using years of financial history.The Flux Analysis Report creates a framework in which you can improve the profitability of your company. Before you start each Execution Plan, you will a roadmap on where we are going to take you.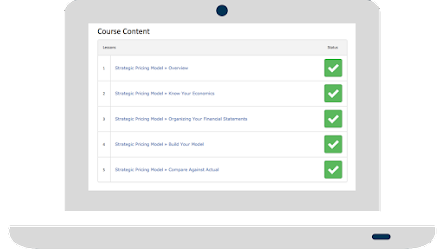 Strategic Pricing Model
Determine the profitability of individual products or services down to the net income level. Follow this guide to ensure that your company's pricing generates sufficient profits. Each Execution Plan walks you step by step on how to get the most out of each tool. And it tracks your progress!
Start Developing Your Financial Leadership Skills