The Strategic CFO™ provides the Financial Leadership Program with topics created exclusively for the financial leaders of entrepreneurial companies (entrepreneurs, CEOs, CFOs, and controllers) who are responsible for driving profits and cash flow. The purpose of the workshops is to develop the financial strategies, tactics, and leadership skills required for individuals to become more valued members of their organization, thereby taking themselves, and their companies, to the next level.
What's In It for You?
The topics taught in our workshops for financial leadership development enable you to not only be a CFO (many of our participants are CFOs), but to also become the central financial leader in your company (regardless of title). With our workshops, we empower you to become an influencer and decision-maker. You'll walk away prepared to do the following —
See your role from a different perspective and, in turn, present yourself as a valuable financial leader, not just a number-cruncher.
Adapt to changing technology and confidently continue to add value in an industry that is constantly being automated.
Break out of the Life Cycle of the CFO to become a tenured professional in your organization.
Rest easy knowing you have cash flow under control (no flying blind).
Be the person that keeps the business afloat - you're the profit-protector.
Create relationships internally and externally with ease.
Be your CEO's trusted advisor.
There are no prerequisites to be a participant in our Financial Leadership Workshop. We do also offer CPE credits (9 CPE credits per class – 36 total CPE credits). Please contact us for more information about that.
Requirements and Content Knowledge Level required: Basic, Prerequisite Education and Experience Required None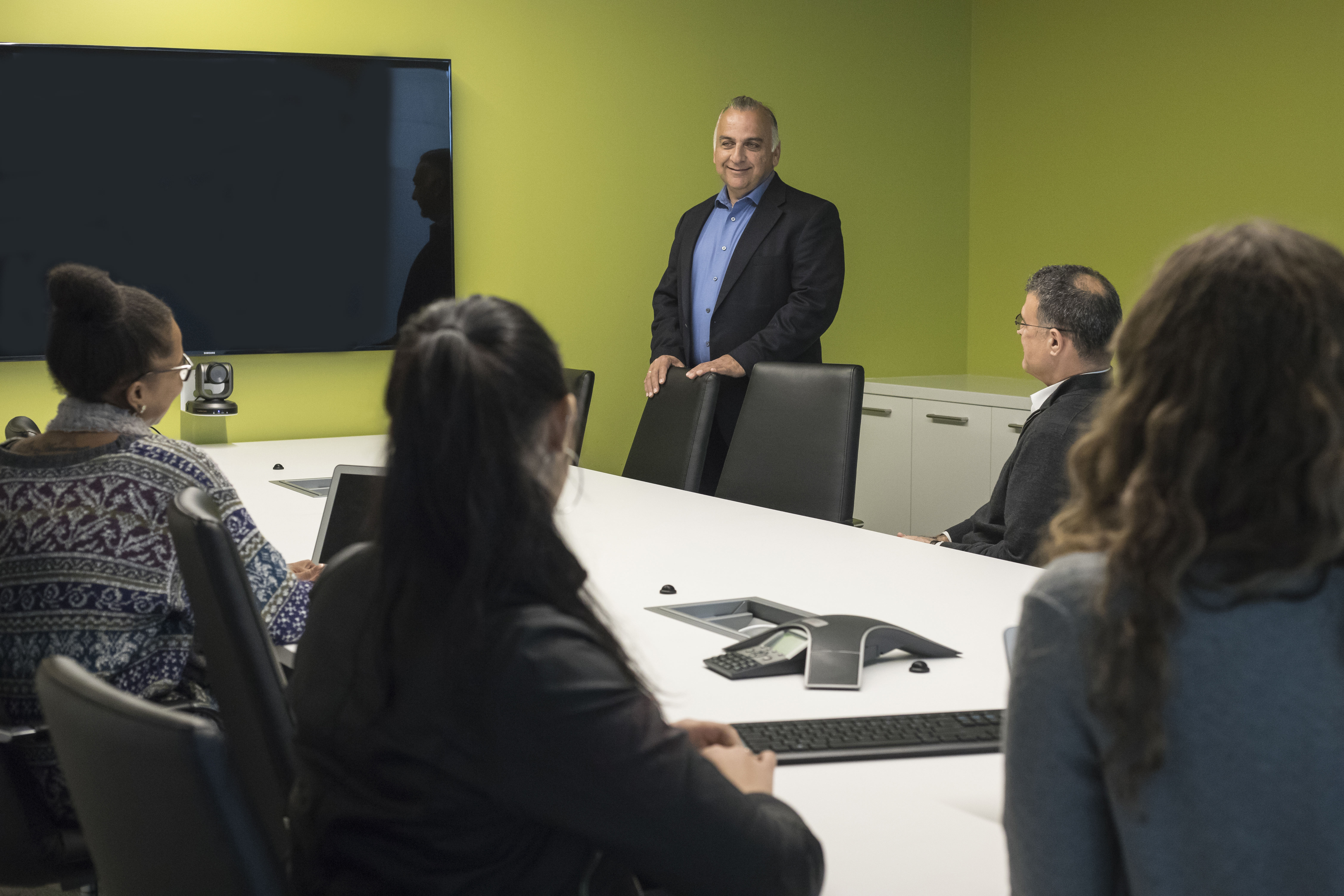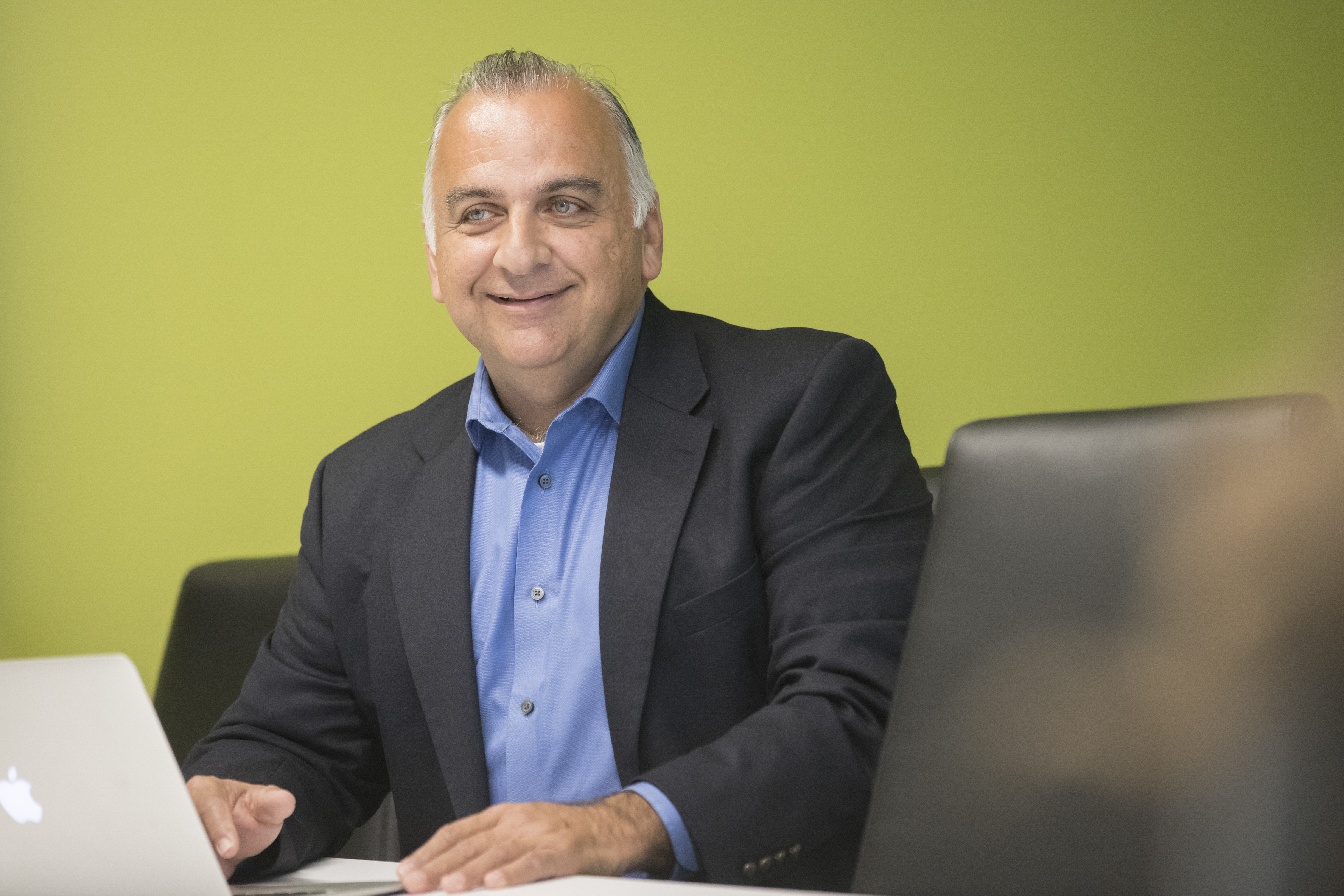 The Purpose of the Financial Leadership Workshop
The purpose of our financial leadership development program is to develop the financial skills of entrepreneurial companies and result in higher profits and cash flow. It will empower financial professionals to overcome challenges they commonly face. These challenges often prevent career paths from advancing rapidly —
It is not clear what a CEO wants from the CFO or organizational leader
There is no mentorship path for someone to advance to CFO
The Financial Leader may be in charge of finances but they are not considered a strategic leader in an organization
Who is the current financial leader in your company? Often, it is the entrepreneur or CEO. They are regularly the only one who is responsible for the profitability of the company. They need help! We solve the challenges preventing accelerated growth in your career, whether you're the CFO, CEO, or aspiring to a similar position, by compacting years of experience into coaching workshops.
---
Learn more about our Financial Leadership Workshops and get your questions answered.
---
What to Expect in the Financial Leadership Program
The financial executive coaching workshop series consists of 4 days, 1 per month for 4 months. Each day has specific content that allows the participant to immediately put the learning to use and return a month later to soak up new topics. We select our learning topics based on two pieces of criteria: (1)  what we know a financial leader wants and needs and (2) lack of common awareness and understanding in the financial industry.
Workshop Learning Content
Day 1 • Key CFO Concepts
The first day of the series is focused on reconsidering perspectives on the role and duties of the financial leader and what a CEO needs. The participants are also trained with tools that can immediately be used to improve financials in their organizations.
Paradigm shift
The change in the accounting function
The life cycle of the CFO or financial leader
Tools to improve cash flow and profitability
---
Day 2 • Improving Profitability
On the second day of the series, we focus on improving profit. Typically, financial professionals look to cutting costs to improve profit. You'll learn other methods that will enable you to be more of a strategic leader in your organization.
Analyzing customers
Using incentive compensation
Pricing for profit
Doing more with less
---
Day 3 • Financing & Cash Flow
The third day of the series focuses on the organization's financing and cash flow needs. Learn how to manage your banking relationship to ensure cash flow needs are met in your company.
What your banker wants you to know
The latest in financing
Reducing your cash conversion cycle
Banking
---
Day 4 • Leadership
The fourth day of the series focuses on developing your skills as a financial leader. We will take you beyond the numbers, and you will learn how to advance your career by building effective relationships.
What a CEO wants
Building effective teams
Working with your peers
Managing external relationships
Budgeting
What Our Financial Leadership Program Includes
The Strategic CFO created the Financial Leadership Workshop to develop financial leadership skills, convert you from a numbers cruncher to a strategic value driver, and give you the tools you need to be a trusted advisor. It includes the following:
---
Hear What Our Alumni Are Saying
"I had the opportunity of participating in The Strategic CFO™'s coaching program at a critical juncture in my career as I transitioned from a Controller to a CFO.  There are many demands placed on CFOs.  The coaching program challenged me to cut through the clutter of day-to-day tasks, and  instead focus my efforts on key business drivers, leadership, and ultimately sales and implementation of ideas and initiatives to superiors, peers, subordinates, and financiers.  In short, the focus of the program is to encourage participants to frame the role of the CFO as a value creator, not a cost center, in both fact and perception. I would highly recommend this program for both current and aspiring CFOs."
"I decided to sign up for coaching with The Strategic CFO with the goal of personal development. I really liked the small group setting and the discussions we had. I was also able to collaborate with a peer outside of the classroom. Even though I switched roles within my company halfway through the program (from the financial side to a more operational role) the strategies I learned are still transferable and help me in my work today."
Experience their success for yourself!
Get more details by clicking the button below.
When the Workshops Occur
We bring on new participants four times a year. The dates of the upcoming workshops below are opportunities to enroll in an upcoming 4-day, 1 workshop per month class. Select a workshop from the upcoming options below to see the exact dates for all 4 classes.
The first day of each Financial Executive Workshop Series is listed below. Select one of the following series for more details (dates, times, location, etc.):
January 2020 Series
Class 1: Friday, January 17, 2020
Class 2: Friday, February 21, 2020
Class 3: Friday, March 20, 2020
Class 4: Friday, April 17, 2020
Registration is now open. Contact us for more information. 
If you sign up for the January 2020 series and complete the order form with your payment before December 15, 2019, you will automatically be entered in a drawing to win $500!
We will announce the winner on the first day of class, January 17, 2020.
March 2020 Series
Class 1: Friday, March 6, 2020
Class 2: Friday, April 3, 2020
Class 3: Friday, May 1, 2020
Class 4: Friday, June 5, 2020
Registration is now open. 
---
Financial Leadership Workshop Options
There are three options to attend the Financial Leadership Workshop – the classroom setting (best value), one-on-one coaching, and the Self Study.
One-on-One Coaching
This is the most customized and flexible option.. If you are looking for a personal coach and mentor to help you accomplish your goals, overcome your obstacles, and create a plan for success, this is your option! Sit down with Dan Corredor on your preferred schedule to discuss your preferred topics at your preferred location. One-on-One Coaching takes our Financial Leadership Workshop to a whole new level.
Traditional Financial Leadership Workshop
This classroom style workshop brings financial leaders from around the world and in different industries / sizes of companies / roles to create success through financial leadership. We keep class sizes small so you can feel like you're in a one-on-one setting.
NEW: Self Study Now Available
As we have developed the Financial Leadership Program, we learned that there are many businesses that either cannot afford a classroom experience or are too far from the Houston classroom. We are now offering a self-study experience where individuals will receive the same material and can set their own pace. The price of the Financial Leadership Workshop Self Study is $999.
Click here to learn more and order your Financial Leadership Self Study.
One-on-One Coaching 
$8,000 per participant
---
4 Workbooks
4 Leadership Books
32 Hours of Classroom Time
Lifetime Access to the SCFO Lab
36 CPE Credits
Customized Curriculum
Customized Schedule
Hosted at Any Location
Access to FLW Community
Financial Leadership Workshop 
$4,000 per participant
---
4 Workbooks
4 Leadership Books
32 Hours of Classroom Time
Lifetime Access to the SCFO Lab
Interaction with Financial Leaders From Around the World
36 CPE Credits
Access to FLW Community
Financial Leadership Workshop Self Study
$999 per participant
---
Videos of the Live Workshop
Digital Copies of Lesson Materials
Access to FLW Community
Interaction with Financial Leaders From Around the World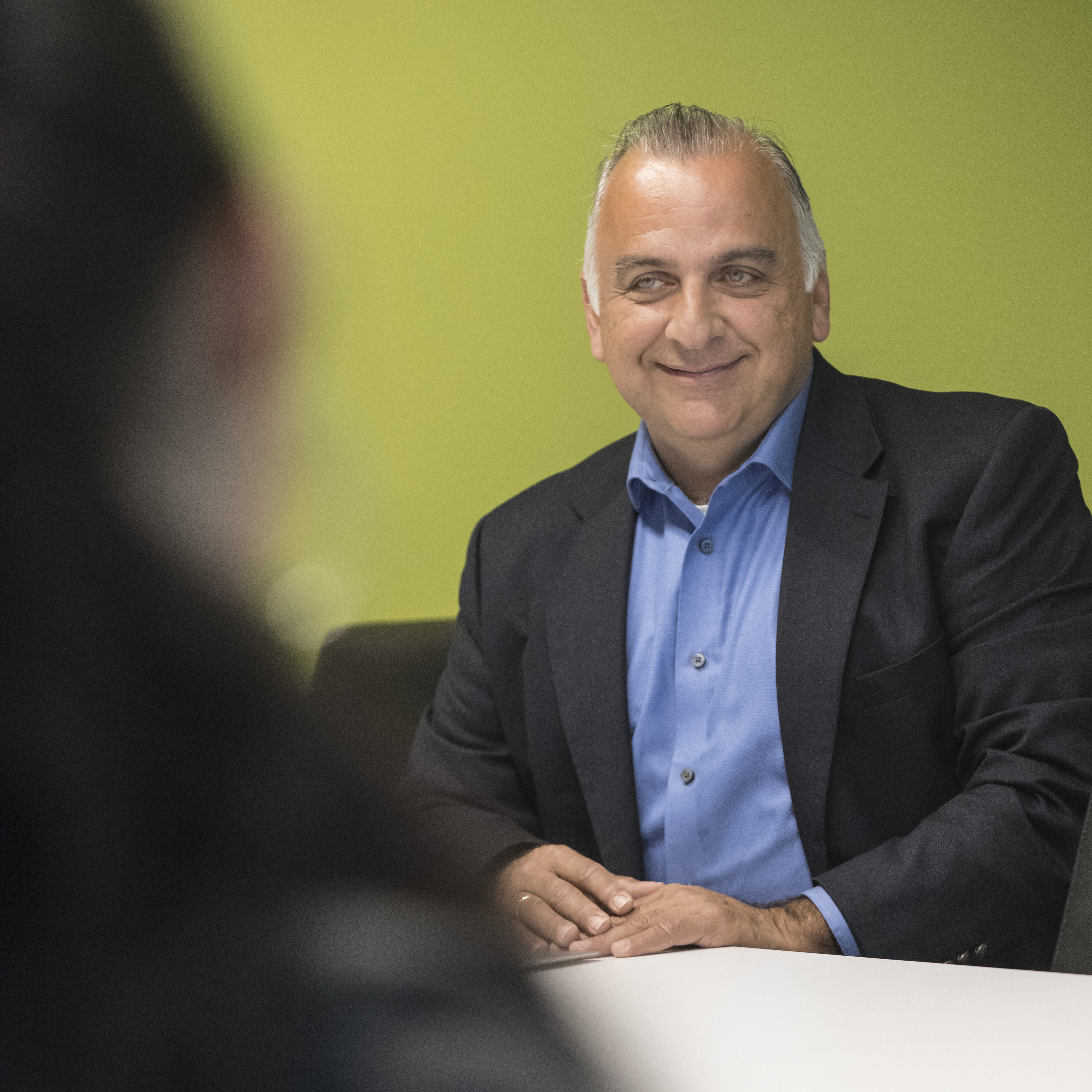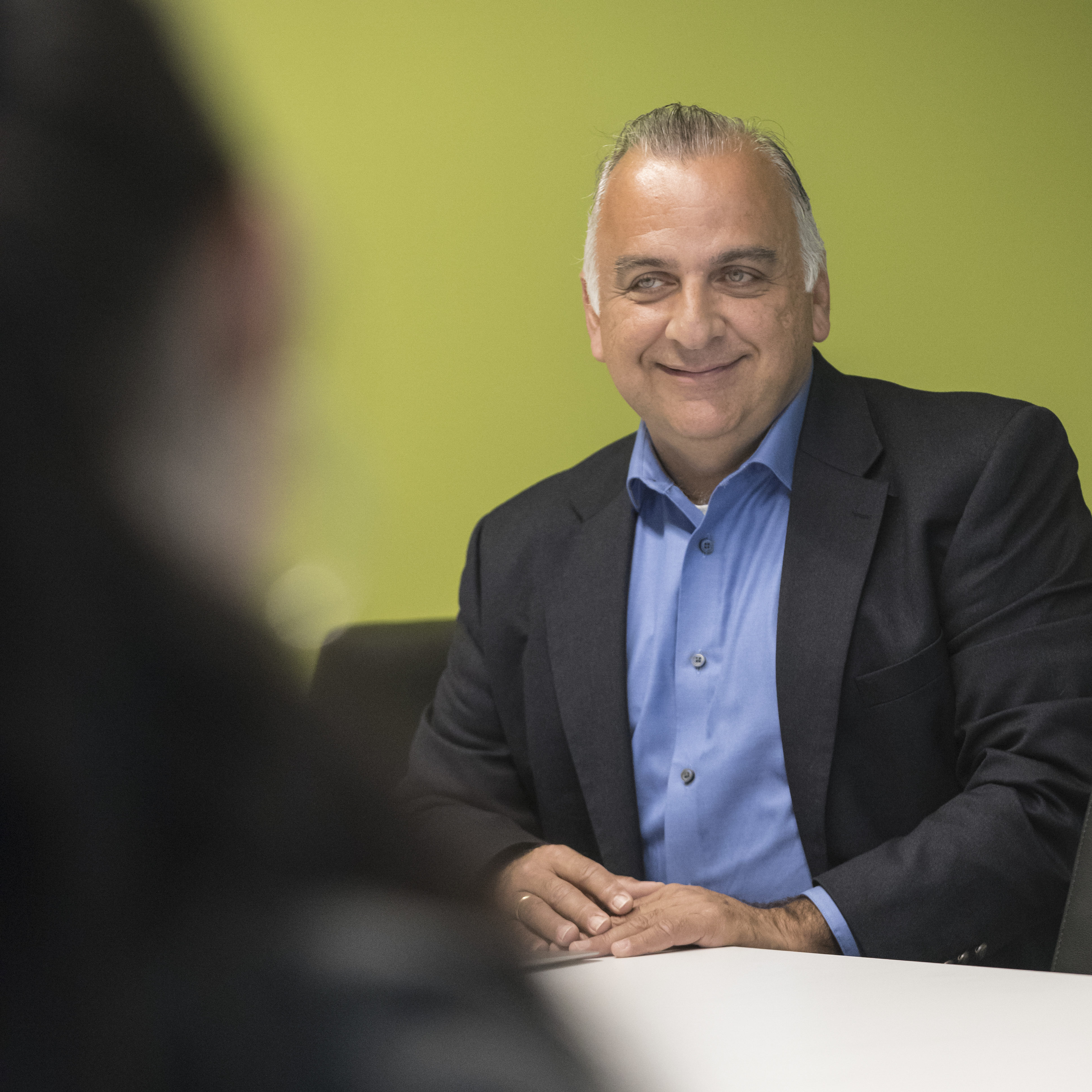 Meet Your Instructor
Dan Corredor, a 28-year financial executive, is a successful entrepreneur and financial leader. With 28+ years of total experience, Dan's expertise includes the following:
Mergers and acquisitions
Due diligence
Post closure business integration
Operational and financial restructuring
Accounting efficiencies
Working capital and cash flow management
He understands businesses at every stage of the life cycle, further guiding participants in their unique situations.
Dan further developed this coaching program for financial professionals in the role of CFO or Controller, with the workshops held at The Strategic CFO offices. He brings a unique perspective by combining his professional experiences with his former accounting clients and now his consulting work with entrepreneurial companies to give workshop participants real-world applicable information.
Learn more about Dan Corredor here.
Become a Strategic CFO and get what you want out of your career.
---
Financial Leadership Workshop FAQ
Find our most frequently asked questions about the Financial Leadership Workshop here.
We can help you determine if it's the right time in your career for CFO Coaching.