MIAMI • BONAIRE • CURACAO • ARUBA
By Strategic CFO with Royal Caribbean
Strategic CFO™ has partnered with Royal Caribbean to take our most popular Financial Leadership Workshop - The Art of the CFO® on Vacation!

Course & Cruise is your opportunity to unplug, destress, and reconnect with your role as the Financial Leader. You'll return refreshed with PERSONALIZED and measurable action items for implementation, as well as new professional connections and Mentors. Continued Professional Education is not just for CPAs. It's important that ALL Financial Leaders, and even those in Operations, Sales and Management understand the profits and cash flow, as well as new strategies to improve them.

Those eligible for CPE Credits will also earn 40 upon completion of the NASBA accredited course.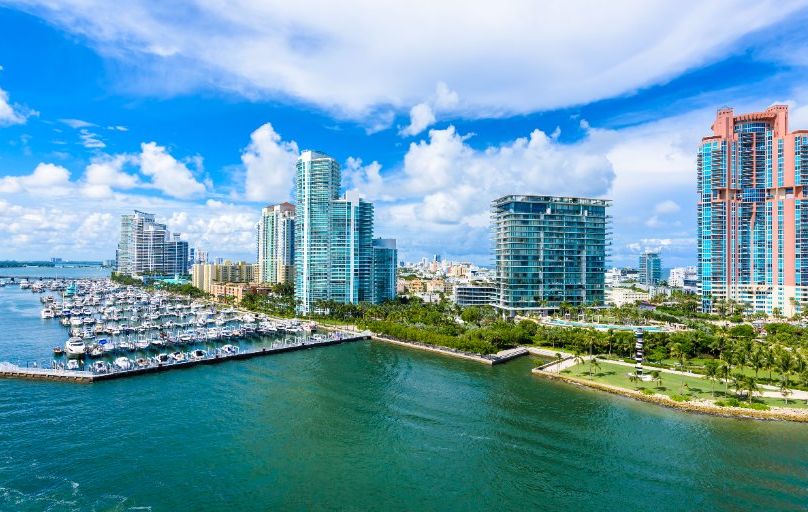 SAIL DATE:
April 15th 2023 - April 23rd 2023

DESTINATIONS:
Miami, Bonaire, Curacao and Aruba

SHIP:
Royal Caribbean's Explorer of the Seas

WORKSHOP:
The Art of the CFO®

REGISTRATION DEADLINE:
November 15th 2022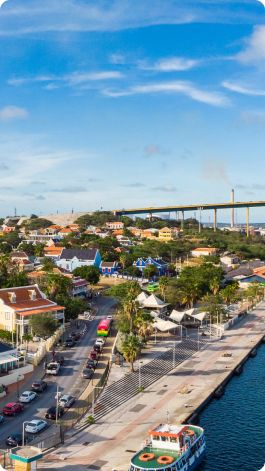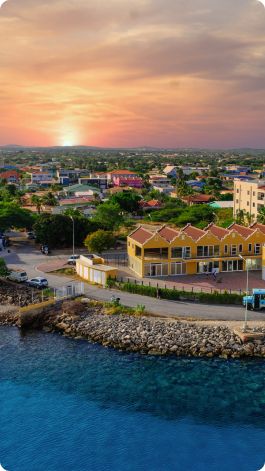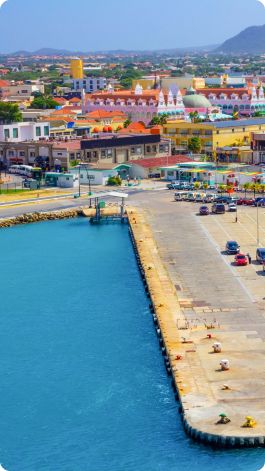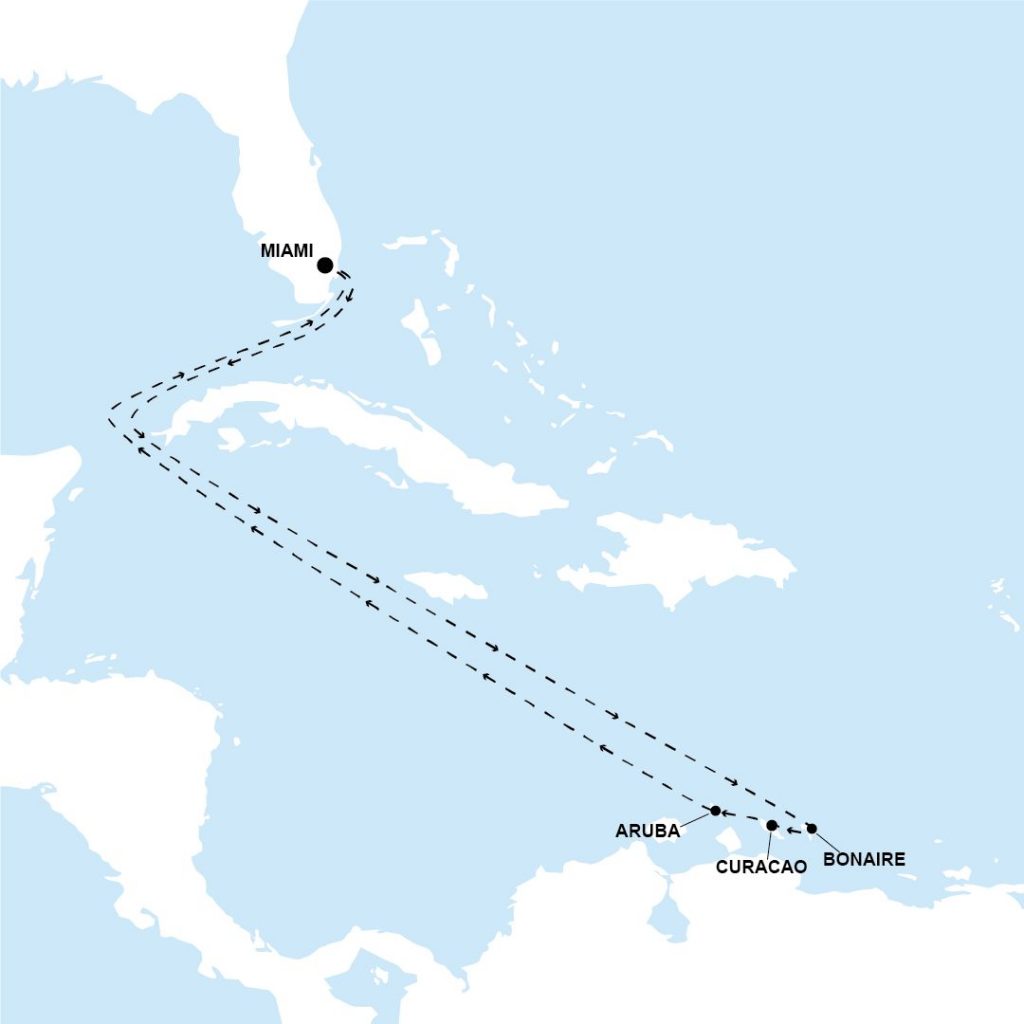 April 15th 2023
Day 1 - Depart Miami
April 16th 2023
Day 2 - Workshop Session 1
KEY CFO CONCEPTS (worth 10 CPE credits)
The fist session of the series is focuses on reconsidering perspective on the role and duties of the financial leader and what a CEO neeeds. The participants are also trained with tolls that can immediately be used to improve financials in their organizations.
April 17th 2023
Day 3 - Workshop Session 2
IMPROVING PROFITABILITY (worth 10 CPE credits)
The second session of the series focuses on improving profit. Typically, financial professionals look to cutting coststo improve profit. You'll learn other methods that will enable you to be more of a strategic leader in your organization.
April 18th 2023
Day 4 - Kralendjik, Bonaire
Bonaire Highlights and Sorobon Beach
Bonaire Bycicle and Beach
4x4 Arawak Off Road Safari
4x4 Island Exploration
Electro Tuk Tuk City Tour Kralendjik
Buggy East Coast Off Road Adventure
Bonaire Highlights North and South
Catamaran Scenic Sail & Swim in the Bonaire Marine Park
Land Sailing Adventure
Bonaire's Top Sights
Mangrove Flamingoes and Beach Stop
ATV East Coast Off Road Adventure
Glass Bottom Kayak and Snorkel Adventure
Spice Beach Fun
Two Stop Snorkel Catamaran Sailaway
Chill Ou at Ocean Oasis Beach Club & Southern Island Drive
Klein Bonaire Beach Water Taxi
City tour by Trolley Train
Bonaire National Marine Park Glass Bottom Boat Tour
Samur Sail,Klein Bonaire Beach and Snorkel
April 19th 2023
Day 5 - Willemstad, Curacao
Discover Willemstad Walking Tour with Smart Device
Sea and See Island Tour
Dolphin Encounter, Seaquarium and Animal Shows
Fun Beach Express, Sightseeing & Snorkel
Hato Caves and Mambo Beach
Fascinating Curacao
Caves & City Center
Snorkel with Stingrays and Shark Feeding
Seaworld Explorer
Curacao Highlights and Beach Fun
Snorkel and Beach Break
Selfie Tour in the Best of Willemstad
Snorkel Trip to Turtle Bay
West Coast Off Road Adventure
Dolphin Swim
Beach Hop & Turtle Snorkel Experience
Sunset Catamaran Cruise
Beauties of Curacao
Panoramic Curacao Island Tour
Snorkel the Treasures of Caracas Bay
Discover Curacao
April 20th 2023
Day 6 - Oranjestad, Aruba
Cave Pool & Black Stone Beach by UTV (Driver & Passenger)
Aruba Sights, Scenes & Tastes
Picture Aruba
Aruba Discover Scuba Diving
De Palm Island Helmet Dive
Aruba's Hidden Gems
Historic Downtown Walking Tour
Aruba Highlights & Eagle Beach
Segway Adventure, Beach and Snorkeling
Boca Cathalina and Antilla Shipwreck Snorkel Sail
Aruba Sea & See Island Tour
Aloe Factory, Casibari Rock, Natural Bridge Scenic Dive
Kukoo Kunuku Party Bus & Beach Tour
Aruba's Best Sites by Land & Sea
Aruba's Natural Bridge, Butterflies & Beach Break
Aruba Fun Sailing Cruise with Open Bar
De Palm Island Snorkel, Beach and Aqua Park with Lunch
De Palm SNUBA Adventure
Aruba Scuba Tour With Equipment
Half Day Off Road Adventure
Seabob Adventure, Beach & Snorkeling
Atlantis Submarine Expedition
Sailaway Snorkel Cruise with BBQ Lunch & Open Bar
April 21st 2023
Day 7 - Workshop Session 3
FINANCING & CASHFLOW (worth 10 CPE credits)
The third session of the series focuses on the organizations's financing and cash flow needs. You will be able to interact with bankers and learn how to manage your banking relationship to ensure cash flow needs are met in your company.
April 22nd 2023
Day 8 - Workshop Session 4
LEADERSHIP (worth 10 CPE credits)
The fourth session of the series focuses on developing your skills as a financial leader. We will take you beyond the numbers and you will learn how to advance your career by building effective relationships.
April 23rd 2023
Day 9 - Arrive Miami
"As a non-CPA moving into a CFO position this was very informative and a great starting poing for my future position. This course has a lot of great info even for non-accountants. Dan and his team were very helpful and gracious, looking forward to my continued education with them."
DOREEN GOODMAN
"I took the CFO training Program in the fall of 2019, it provided a lot of useful information over a wide array of topics including budgeting, cash flow, increasing profitability and general best practices for anyone in a financial leadership position. I definetely recommend this program for anyone looking to gain an edge."
JENNIFER KRUEGER
What if you don't need CPE credits?
The Art of the CFO® was designed for CFOs, Controllers, Accountants, Business Owners, and all other Financial Leaders. While those eligible will earn 40 CPE credits upon completion of the course, it is not just for CPAs.
The Art of the CFO is focused on making the switch from a numbers cruncher to a strategic value driver in your organizaition.
Each party must include at least one CPE Course Participant, but there are no limits to non-course guests.
Spouses, kids or friends are all welcome aboard, and they do not have to attend or pay for the course. We encourage you to turn this into a "working" Vacation!
*Balcony/Oceanview Room upgrades & price subject to Royal Caribbean availability. Contact us ASAP to secure the lowest rate.
*Does not include airfare to Miami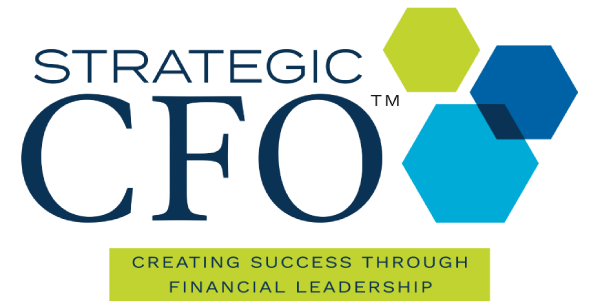 Click the button above to register, or schedule a free consultation first.
Space is limited, so please get in touch ASAP to secure your spot. Especially if you plan to bring more than one guest, or upgrade your room.
Payment Terms:
Upon initial registration a $500/person non-refundable* deposit is collected
Second payment of $4000/course participant will be auto-charged on 11/15/22. 
Final payment of $716/person will be auto-charge on 12/31/22.
Registration Deadline: Nov 15th, 2022
Royal Caribbean Terms & Conditions also apply.
Should you choose to upgrade to a Balcony Room, those fees will be paid separately at the time of upgrade.
*Deposit is non-refundable, unless cruise is cancelled by Royal Caribbean.
*In the case of total cruise cancellation by Royal Caribbean, all fees will be refunded or transferred to another cruise.
Royal Caribbeans Explorer of the Sea's offers fun for the whole family! Network at any of the onboard bars & restaurants after the workshop, win big at the Casino, or just relax at the spa. This ship has something for everyone.

You can take full advantage of our time in Bonaire, Curacao and Aruba as there are no workshop activities on port days!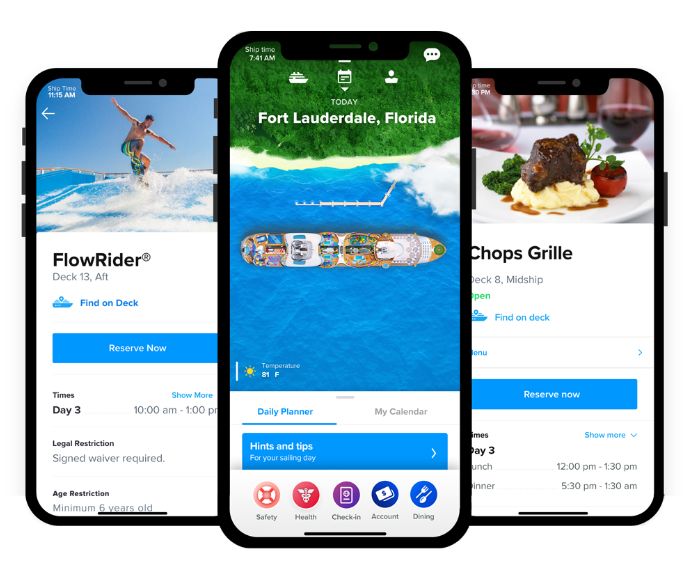 To discuss payment terms please contact your workshop Coordinator:

Elizabeth Orms:
512-897-0433
You can find more information regarding the itinerary, excursions, ship amenities and COVID19 guidelines on the Royal Caribbean App.